Nursing Assistant Registry
Related sites
Spotlight
Contact Info
Nursing Assistant Registry
651-215-8705
800-397-6124 (toll-free)
Contact Info
Nursing Assistant Registry
651-215-8705
800-397-6124 (toll-free)
Nursing Assistant Registry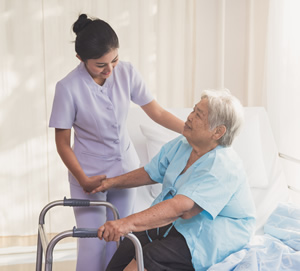 The Nursing Assistant Registry lists nursing assistants who have met Minnesota training and/or testing standards to work in nursing homes and certified boarding care homes. The registry also has information about nursing assistants who have substantiated findings of abuse, neglect, and theft.
This is an online registry. Nursing assistants, employers, and others can check the registry by using MDH's online system and the nursing assistant's certificate number.
Announcements
Sep. 15, 2023: Updates to the Nurse Aide Candidate Handbook will be effective Dec. 11, 2023
The Headmaster MN Nurse Aide Candidate Handbook will be updated with policy and skill tasks changes, effective December 11, 2023. Changes include policy clarifications and new skill task requirements. The full list of changes is available on the Nurse Aide Testing Information page.
Please review the Candidate Handbook on the D&S Headmaster Minnesota Nurse Aide website for additional information. The website will identify that these documents were updated. These changes will also be denoted on the first page of the handbook and will be highlighted in the text for easy identification.
June 30, 2023: Become an In-Facility Testing Location for your Nurse Aide Candidates
After a successful in-facility testing pilot program, the Minnesota Department of Health is expanding in-facility testing to add additional sites. This is an opportunity to offer in-facility testing for your Nurse Aide candidates.
In-facility testing can be a convenient option for both nurse aide candidates and nursing home employers. By testing nurse aide candidates within the facility where training occurs, candidates may experience a reduction in the distance to travel to an off-site testing center, increase the comfort level of testing at a familiar location, and shorten the time to enter the workforce as qualified professionals.
MDH will be conducting information meetings on July 13 and July 27, and the application will be open from July 10 to July 31 for training programs to apply. For more information and links to join the informational calls, please visit the In-Facility Testing page.
June 12, 2023: New and Improved Nurse Aide Registry Coming Soon!
The Minnesota Department of Health is excited to share that a new and improved Nurse Aide Registry will be available late summer 2023.
Nurse Aides will be able to:
Update their contact information
Update their employer information
Renew their certificate
Complete their Interstate Endorsement from another state registry
Print their certificate
Communicate directly with MDH staff supporting the registry
The new system is secure and mobile-optimized. More information will be available in the coming weeks. To receive updates, nurse aides can sign up for GovDelivery email communications from the Minnesota Nurse Aide Registry
If you're a provider who employs nurse aides, you can post this flyer in your common areas to let your employees know about the updates: New and Improved Nurse Aide Registry Coming Soon!
Nursing Assistant Registry informational calls
Employer and training program resources
Last Updated:
09/19/2023