Nursing Assistant Registry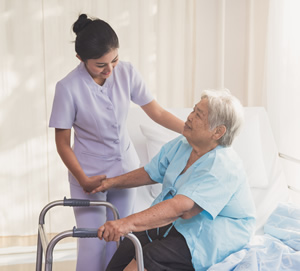 The Nursing Assistant Registry lists nursing assistants who have met Minnesota training and/or testing standards to work in nursing homes and certified boarding care homes. The registry also has information about nursing assistants who have substantiated findings of abuse, neglect, and theft.
This is an online registry. Nursing assistants, employers, and others can check the registry by using MDH's online system and the nursing assistant's certificate number.
Announcements
April 25, 2022: Semi-Annual Update App for Nursing and Boarding Care Homes is currently unavailable.
MDH has received several reports from our providers that the Semi-Annual Update App for nursing homes and certified boarding care homes is not allowing providers to submit their updates through the system. We have identified some technical issues and are working to get the system back online within the next two weeks.
The semi-annual update notice that was sent to providers requested a response within 14 days; please disregard that. Once the system is available again, we will send you an email notification and you will be able to submit your information at that time. For providers who have not yet received a notice, we will wait to mail your letter until the system is fixed.
March 13, 2022: Update to NAR Candidate Handbook and Mock Skills coming in May
The Headmaster MN Nurse Aide Candidate Handbook and Mock Skills will be updated with the changes described below, effective May 16, 2022.
Assist resident with the use of a bedpan, measure and record urine output with hand washing: The hand hygiene step sequence has been changed to ensure current infection control practices are implemented.
Please review the Candidate Handbook and Mock Skills on the
MN Headmaster website
for additional information. The website will identify that the these documents have been updated. These changes will also be denoted on the first page of the handbook and will be highlighted in the text for easy identification.
For more information about the Candidate Handbook update process, please see the Nurse Aide Testing page.
March 8, 2022: Registration for Nurse Aide Skills and Knowledge tests is now open
Registration for the Nurse Aide Skills and Knowledge tests is now open on the Minnesota State Colleges and Universities (MNSCU) website. Nurse Aide candidates who have completed their training program or would like to challenge the test can register for a date and time at the following links:
Nursing Assistant Registry Informational Calls
Employer and Training Program Resources