Nursing Assistant Registry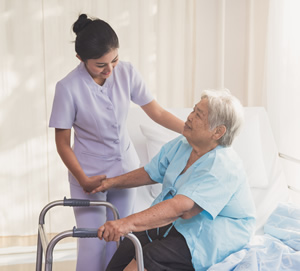 The Nursing Assistant Registry lists nursing assistants who have met Minnesota training and/or testing standards to work in nursing homes and certified boarding care homes. The registry also has information about nursing assistants who have substantiated findings of abuse, neglect, and theft.
This is an online registry. Nursing assistants, employers, and others can check the registry by using MDH's online system and the nursing assistant's certificate number.
Announcements
September 26, 2022: Knowledge test time extended to 2 hours and fourth testing opportunity added
As of October 3, 2022, nurse aide candidates will have a maximum of 2 hours to complete the Knowledge Test portion of the exam and will have up to four chances to pass the knowledge exam, if unsuccessful the first three attempts. The Knowledge Test will continue to consist of 70 questions. There are no other changes for the Knowledge Test. The test time extension is not retroactive to previously completed tests. This does not change the test results for those who have previously taken the test.
For additional information, refer to Frequently Asked Questions (FAQ) found at Nurse Aide Testing Information.
August 4, 2022: Nurse aide candidates have two months left to take and pass the test to continue working
Nurse aides who are working under the CMS 1135 waiver have until October 6 to pass the Nurse Aide Knowledge and Skills Test. Each candidate gets three opportunities to pass the test; candidates who have not passed the test will not be eligible to continue working after October 6 without enrolling in a NATCEP training program.
June 2, 2022: CMS 1135 Waiver ends on June 6, 2022
The Centers for Medicare and Medicaid Services is restoring Nurse Aide Training requirements for nurse aides who work at skilled nursing facilities and ending blanket waivers issued during the COVID-19 public health emergency.
Nurse aides who worked during the waiver period must pass the competency evaluations and be added to the Minnesota Nurse Aide Registry by October 7, 2022 in order to continue working. There are three options available:
Get credit towards your training for the time you've worked: Have your employer complete the Skills Checklist for Nurse Aides Working under the 1135 Waiver and pass the competency evaluation by October 7, 2022.
Challenge the Exam: Register for and pass the competency exam by October 7, 2022.
Complete a Training Program: Nurse aides can work at a nursing home while they are completing their Nurse Aid Competency Evaluation Program (NATCEP) training. Enroll in and complete a NATCEP training program and pass the competency evaluation by October 7, 2022.
More information about the options available and questions related to testing for these individuals can be found in the following documents:
Nursing Assistant Registry Informational Calls
Employer and Training Program Resources