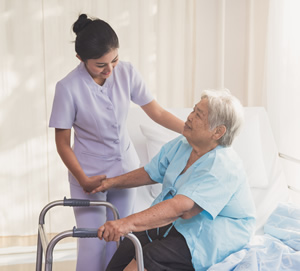 Nursing Assistant Registry
The Nursing Assistant Registry lists nursing assistants who have met Minnesota training and/or testing standards to work in nursing homes and certified boarding care homes. The registry also has information about nursing assistants who have substantiated findings of abuse, neglect, and theft.
This is an online registry. Nursing assistants, employers, and others can check the registry by using MDH's online system and the nursing assistant's certificate number.
The registry does not maintain records of background checks. Questions regarding a background check should be directed to the Department of Human Services, Background Studies and Investigation Section at 651-431-6620.
COVID-19 Updates
Nurse Aide Examination - COVID-19 Modifications for Instructors and Candidates (PDF)
Temporary Health Care Workers Urgently Needed in Long-term Care and Assisted Living Facilities
September 15, 2021: MDH Options for Nurse Aides working under the Federal 1135 Waiver
In preparation for the end of the Federal Emergency 1135 Regulatory Waiver of Training and Certification of nurses, the Minnesota Department of Health (MDH) is offering options for a limited time to the nursing aides working under the 1135 waiver, and who provided essential care and protections for Minnesota's elderly when they were needed the most, to become certified.
To be eligible to work as a nurse aide following the expiration of the waiver, those who have not passed a competency evaluation and who are not currently listed in the Minnesota Nursing Assistant Registry must do one of the following within four months:
Challenge and pass the competency examination within the first three attempts. Anyone who successfully challenges the competency evaluation does not need to complete nurse aide training.
Complete training by enrolling in a Minnesota-approved training program before taking the competency examination. MDH will allow facilities to credit training received while working in a long-term care facility under the waiver towards their required 75-hours of training.
See the documents below for the full details of the guidance and options available:
Nursing Assistant Registry Informational Calls
Employer and Training Program Resources