Home Care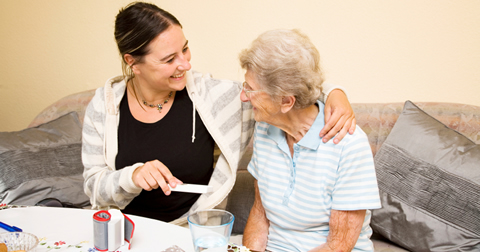 Announcements
December 2, 2022: Information about applying for Social Connection grants is now available.
The Home Care and Assisted Living Provider Advisory Council has been given approval by the Commissioner of the Department of Health to provide funding to home care and assisted living providers to promote social connection of vulnerable adults residing in home care and assisted living provider settings.
The Council will provide grants up to $5,000 for each applicant selected. Total funds to be distributed are no more than $250,000. The funds may be used by the applicant to purchase devices to assist with virtual visits designated for social connection. The device could also be designated for both health care and social connection. The funds may also be used for assistance with improving Wi-Fi or assisting with training and staffing for use of the devices purchased.
Grant applications open at 8 a.m. CST on January 3, 2023, and funding will be distributed on a first-come, first-served basis for applicants who meet all eligibility criteria. For information about how to apply, visit the Home Care and Assisted Living Provider Social Connection Grants page.
Updated
Last Updated:
02/10/2023