Minnesota WIC Similac Formula Recall Information
---
Return any recalled formula you purchased with your WIC card to the store where you bought it. Many stores are offering substitutions.
Contact your WIC Local Agency with questions or concerns.
Check if your formula is part of the recall:
You can also call 1-800-986-8540.
---
The FDA is advising consumers not to use Similac, Alimentum or EleCare powdered infant formulas if all of the following are true:
The first two digits of the code are 22 through 37 AND
The code on the container contains K8, SH, or Z2, AND
The expiration date is 4-1-2022 (APR 2022) or later.
Similac PM 60/40 Recall:
Abbott expanded the recall February 28, to include Similac PM 60/40 with a lot code 27032K80 (can) / 27032K800 (case). At this time, Similac PM 60/40 with lot code 27032K80 (can) / 27032K800 (case) are the only type and lots of this specialty formula being recalled.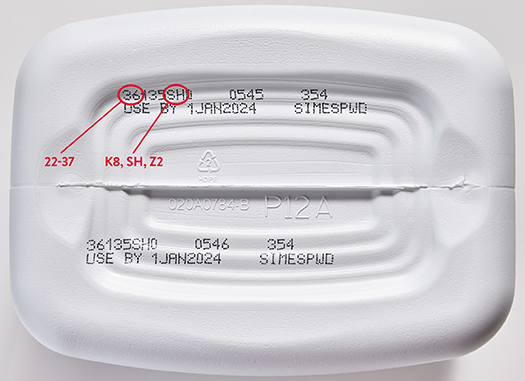 The following formulas are NOT included in this recall:
Isomil
NeoSure
All concentrated liquids and ready to feeds
Resources
Other Recall Information
If you have questions about how to safely prepare formula for your child, contact your health care provider.
View the FDA Announcement for more information and photos about how to identify recalled container codes and expiration dates.