Indoor Play Areas
Environments and Your Health
Related Topics
Environmental Health Division
Contact Info
Food, Pools and Lodging Services Section
651-201-4500
800-383-9808 (toll-free)
Contact Info
Food, Pools and Lodging Services Section
651-201-4500
800-383-9808 (toll-free)
Environmental Health Professionals

Regulating Indoor Play Areas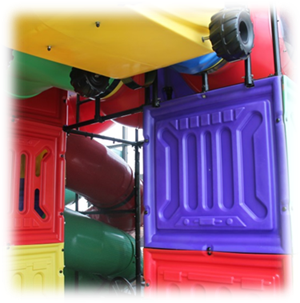 Regulators can use authority granted in Minnesota Statutes and Rules to ensure all establishments having indoor play areas comply with requirements.
Indoor Play Area Maintenance and Sanitation
Environmental Health Professionals can use this information to help food business operators maintain safe and healthy indoor play areas.
Food Safety Statues and Rules
Provisions in the Minnesota Food Code can be used to resolve health and safety hazards in food establishments that have indoor play areas.
Last Updated:
10/03/2022