Indoor Play Areas
Environments and Your Health
Related Topics
Environmental Health Division
Contact Info
Food, Pools and Lodging Services Section
651-201-4500
800-383-9808 (toll-free)
Contact Info
Food, Pools and Lodging Services Section
651-201-4500
800-383-9808 (toll-free)
Food Business Operators

Keeping Indoor Play Areas Safe and Healthy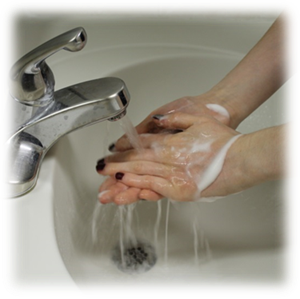 Improperly maintained play area equipment poses a safety hazard that may result in injuries or even death to children. Conduct routine physical facility inspections to assure equipment is maintained in good repair and follow manufacturer's maintenance instructions or checklists.
Indoor play area surfaces should be cleaned and sanitized daily or more often. Even if indoor play area surfaces look clean, they may still be contaminated with germs (i.e., bacteria and viruses). It is important to properly clean and sanitize or disinfect surfaces that may be contaminated to reduce harmful germs that may cause illness and disease.
Indoor Play Area Fact Sheet
This Web page and printable fact sheet provide food business operators with answers to frequently asked questions about the maintenance and sanitation of indoor play areas.
Food Business
Learn more about the MN Food Code, licensing for food and beverage establishments, and food protection manager certification.
Cleaning and Disinfecting After Exposure to Body Fluids
The Infectious Disease in Childcare Settings and Schools Manual provides guidelines for cleaning and disinfecting surfaces after exposure to body fluids.
Last Updated:
10/03/2022