Radioactive Materials
Related Topics
Environmental Health Division
Minnesota Radiation Emergency Volunteers (MREV)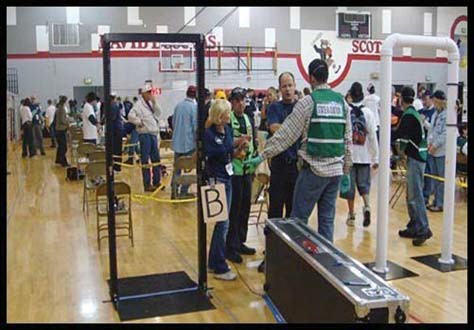 The Minnesota Department of Health, in partnership with the Minnesota Responds Medical Reserve Corps, has developed a registry for radiation professionals willing to assist with population monitoring during incidents involving radiation. The registry is called the Minnesota Radiation Emergency Volunteers (MREV). Volunteers have the opportunity to receive training, participate in drills, and serve as resource in a radiological emergency. VOLUNTEERS MAKE A DIFFERENCE!
Who should volunteer?
Health physicists, HP techs, radiation safety officers, radiation-related medical professionals, and others specifically familiar with radiation protection activities. Individuals with significant experience but not currently working in the field are welcome.
To become a volunteer, follow the link below:
MREV member training
To access required training, follow the link below:
For additional training, follow the links below:
Just in time training, follow the links below:
Helpful websites, follow the links below:
For more information on becoming a volunteer, email health.ram@state.mn.us or call 651-201-5818.
Last Updated:
12/06/2022