Wells and Borings
Related Topics
Environmental Health Division
Sealing of Wells and Borings
Well sealing video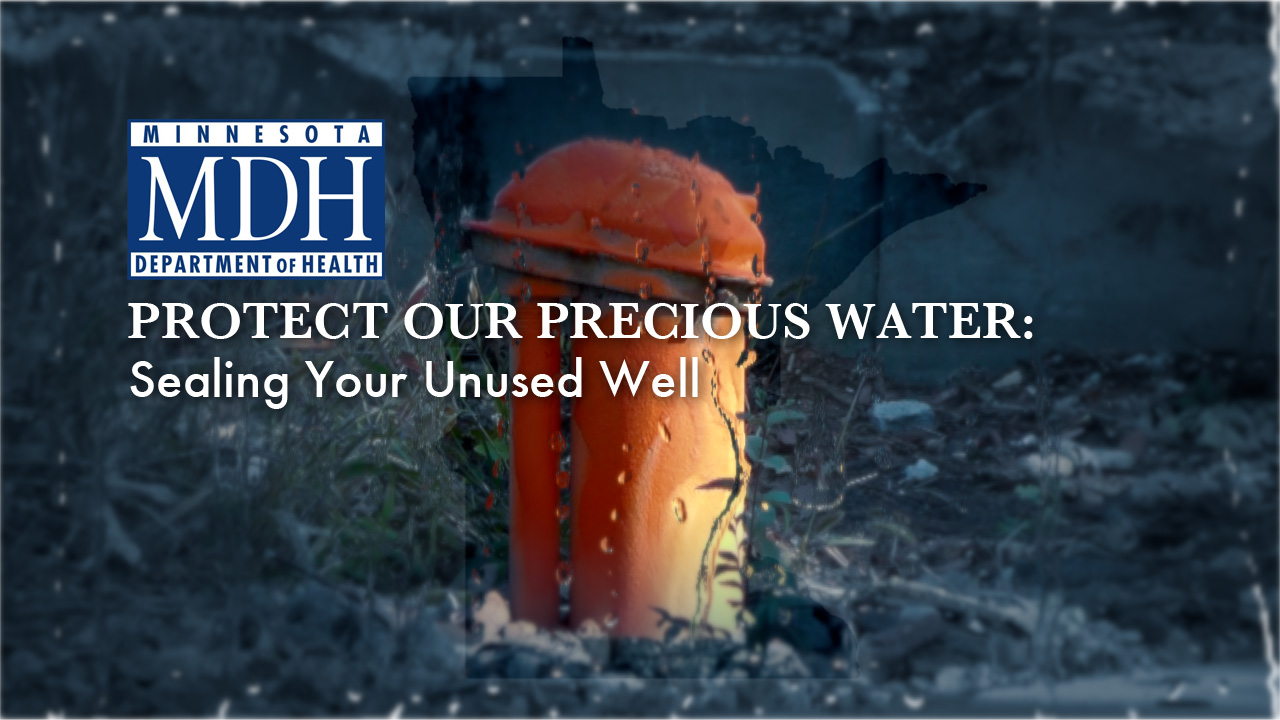 Licensed well and boring contractor directory
Visit our Licensed Well and Boring Contractor Directory to find a currently licensed well contractor who can seal your unused well.
Water well information
Visit Water Well Information for a complete listing of brochures and publications provided by the Well Management Program.
Well record requests
The Minnesota Well Index (MWI) is an online database that provides basic information about wells and borings and certain records. Users may retrieve this information using an interactive map or text search.
Of interest
Healthy Homes Minnesota - Preventing water contamination is part of a healthy home!
Questions
Well Management Section
651-201-4600 or 800-383-9808
health.wells@state.mn.us
Go to > top
Last Updated:
07/07/2023