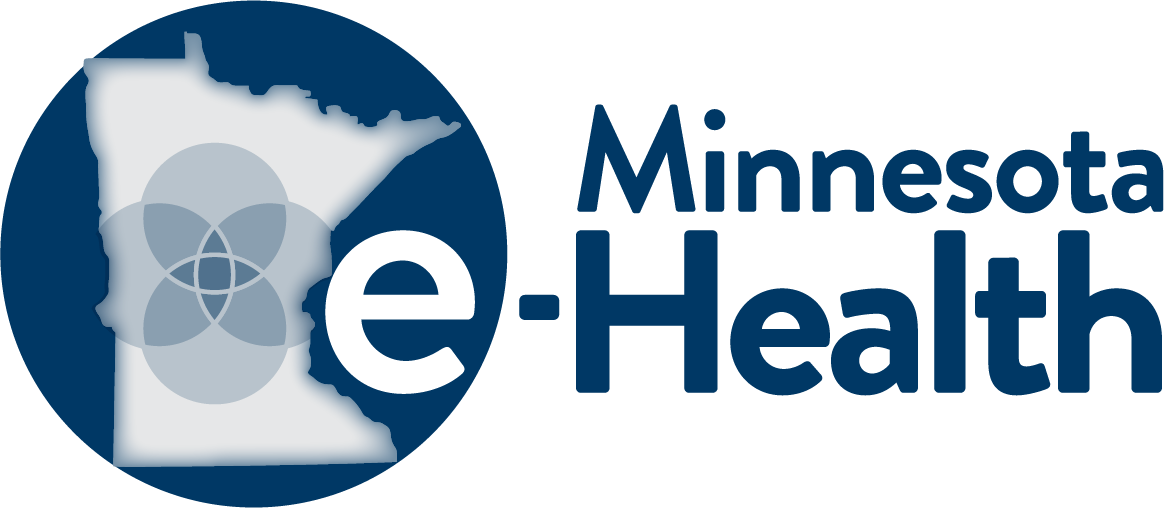 Minnesota e-Health
Quick Links
Related Sites
Minnesota e-Health Initiative Advisory Committee
The Minnesota e-Health Initiative Advisory Committee is not currently active. We expect to resume the Initiative in 2023. Updates will be posted when available.
All committee positions expired on June 30, 2021. They will be filled when activities resume. Positions are currently posted on the Office of the Minnesota Secretary of State website.
The Minnesota e-Health Advisory Committee was established in 2004 under Minnesota Statute. Members and Designated Alternates to this statewide advisory committee with 25 representatives are made up of interested and affected stakeholders in health information technology (HIT) who are appointed by the Commissioner of Health. The Advisory Committee advises on policy and has convened workgroups to develop and implement a statewide plan for meeting Minnesota's 2015 Interoperable Electronic Health Record Mandate.
2020-21 Advisory Committee
Advisory Committee Charge (PDF)
Advisory Committee Member List (PDF)
Last Updated:
05/12/2023