Minnesota e-Health Initiative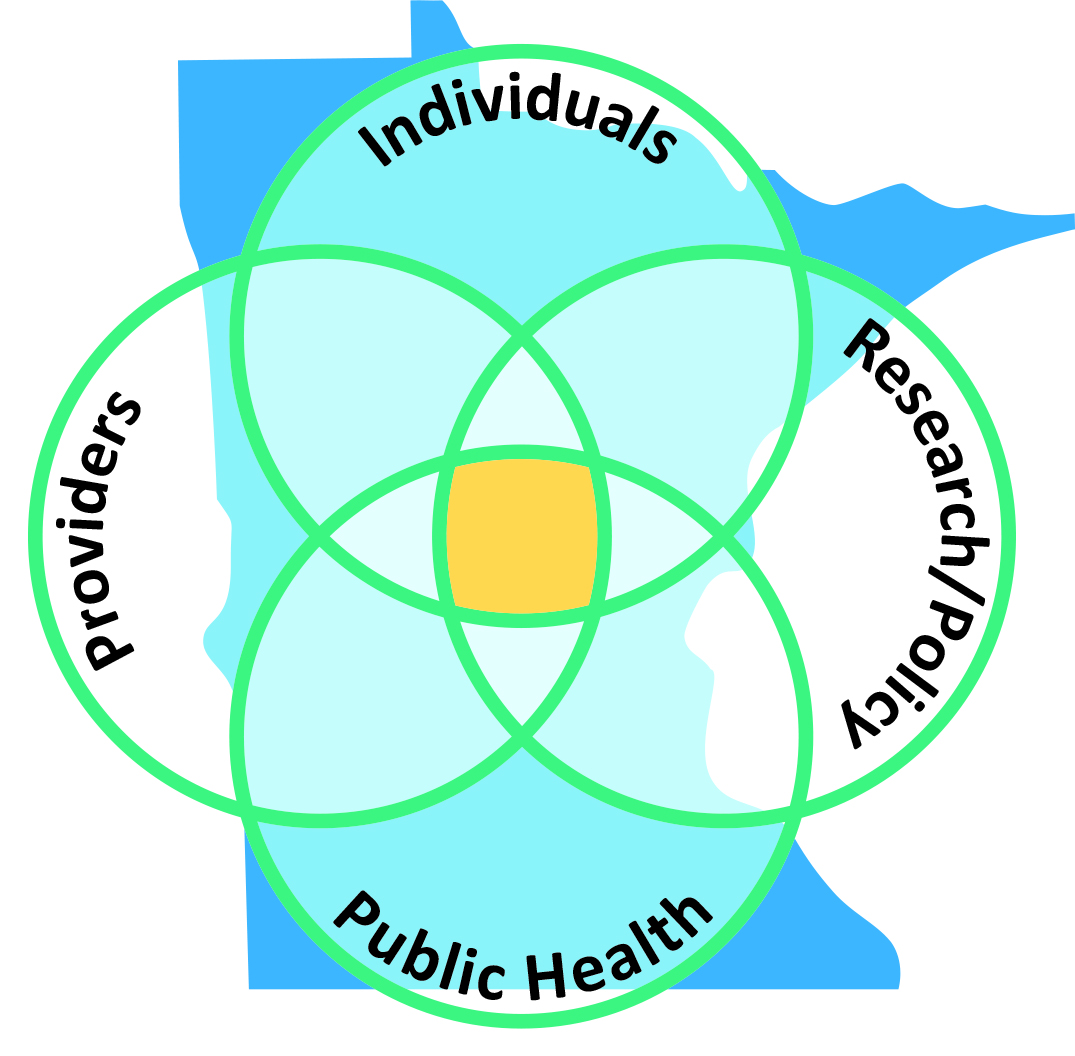 The Minnesota e-Health Initiative is a public-private collaborative to advance the adoption and use of electronic health records (EHRs) and other health information technology (HIT), including health information exchange (HIE). The Initiative is guided by a legislatively-authorized 25-member advisory committee that provides recommendations, insight, and a connection to the health care community in Minnesota. Activities of the Initiative are coordinated by the Minnesota Department of Health (MDH), Center for Health Information Policy and Transformation (CHIPT).
The scope of the Initiative includes providers, public health, consumers, and policy/research, and the intersections of these domains across the state.