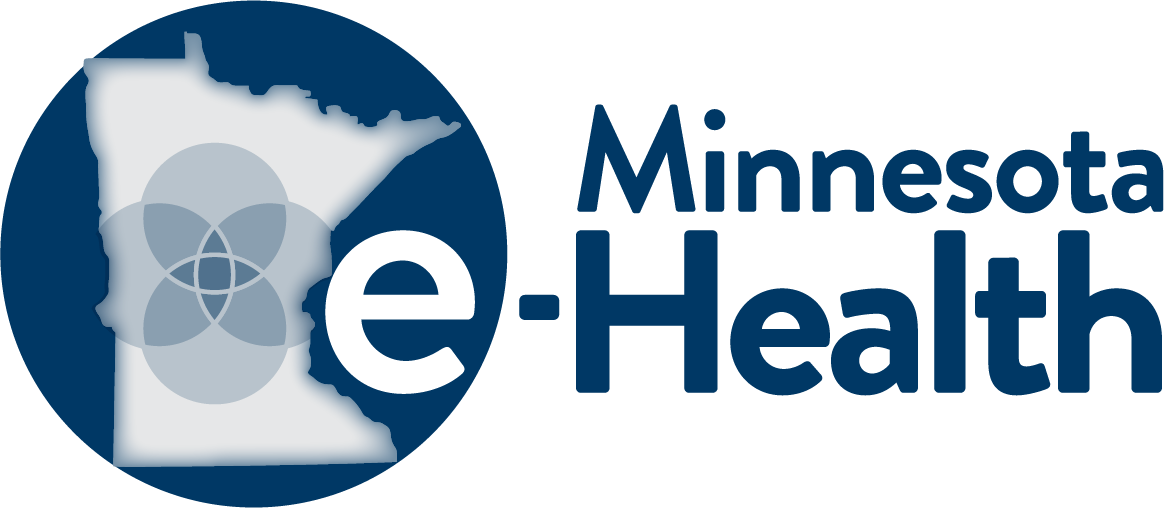 Minnesota e-Health
Quick Links
Related Sites
MN HIMSS & Minnesota e-Health Initiative Conference
Join us for the third annual MN HIMSS and Minnesota e-Health Initiative virtual conference series. This year's theme is Using Health Information for Community Impact: Where Have We Been, and What is the Next Normal?
Occurring at noon on four consecutive Wednesdays beginning October 26 and ending November 16, each 90-minute session in the series is free to attend and will highlight relevant topics intended to advance e-health thinking in Minnesota and beyond. The sessions will feature keynotes by national or local leaders followed by Minnesota respondents or facilitated discussion.
Visit our event page for updated session details, speaker bios, and session recordings.
Register here to attend one or more of the following sessions:
Sessions
Week 1 – Wednesday, October 26, 2022, Noon-1:30 p.m. CT
Enhancing Equity Using Social Determinants of Health and Patient-generated Health Data
Kelly Cronin, MPH, MS, Deputy Administrator, Center for Innovation and Partnership, Administration for Community Living, US Department of Health and Human Services.
Week 2 – Wednesday, November 2, 2022, Noon-1:30 p.m. CT
Digital Transformation: Applying Data to Improve Health
Raj Harapanahalli, MS, Vice President, Innovation and Insights, Medtronic.
Week 3 – Wednesday, November 9, 2022, Noon-1:30 p.m. CT
Cybersecurity: How Are You Safeguarding Patient Data?
Jim Brady, PhD, CISSP, CISM, CRISC, CHCIO, CDH-E, PMP, FHIMSS, Vice President & CISO, Cybersecurity and Risk Management, M Health Fairview.
Week 4 – Wednesday, November 16, 2022, Noon-1:30 p.m. CT
Navigating Ethical Considerations in the Next Normal: Where Do We Go From Here?
David J. Satin, MD, Associate Professor, Compliance Officer & Risk Management Leader, Department of Family Medicine and Community Health Faculty Advisor, Director of Courses in Ethics & Law, Public Health & Policy, Quality Improvement & Patient Safety, University of Minnesota Medical School.
Last Updated:
12/06/2022