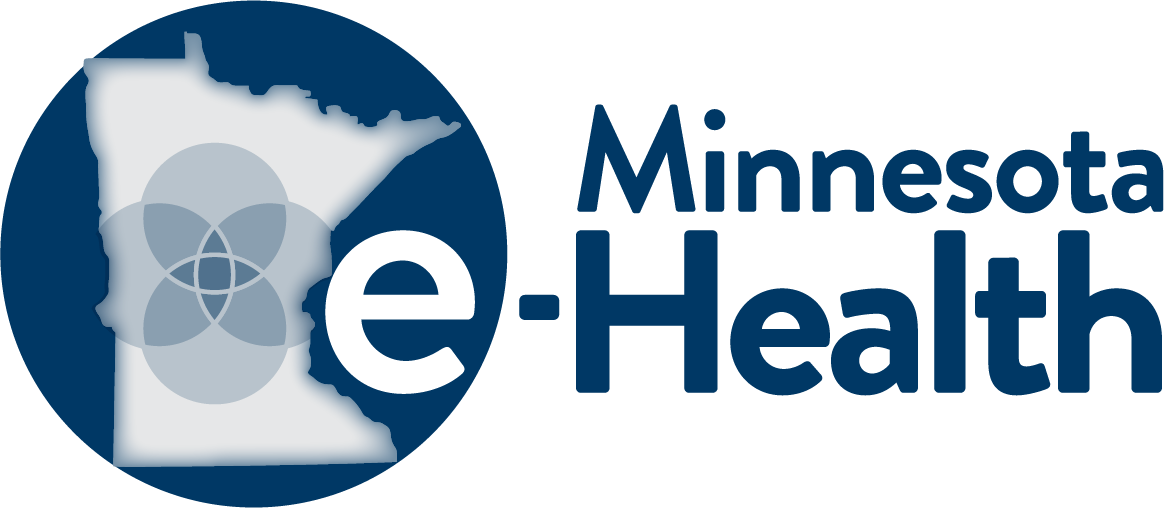 Minnesota e-Health
Quick Links
Related Sites
MN HIMSS & Minnesota e-Health Initiative Conference
Join us in fall 2023 for the fourth annual MN HIMSS and Minnesota e-Health Initiative virtual conference series.
Occurring at noon on four consecutive Wednesdays beginning October 11 and ending November 1. Each 90-minute session is free to attend and highlights a relevant e-health topic. The sessions will feature keynotes by national or local experts, followed by insights from Minnesota thought leaders or facilitated discussion. Participants can attend any or all sessions.
Visit our event page for updated session details, speaker bios, and session recordings.
Sessions
Session 1 - Health Equity: Are We Ready for the Data Revolution?
Wednesday, October 11, Noon-1:30 p.m. CT
Keynote:
Brooke Cunningham, MD, PhD, Commissioner, Minnesota Department of Health
Responder Panelists:
Mark Cullen, Vice President of Strategy and Business Development, Trellis
Steve Johnson, PhD, Health Informatics, Associate Director, CTSI Health Informatics Program, Director, Informatics Innovation Dissemination, University of Minnesota
Moderator:
Jennifer Fritz, Director, Center for Health Information Policy and Transformation, Minnesota Department of Health
Session 2 - Technology-Enabled Health Care Disruption
Wednesday, October 18, Noon-1:30 p.m. CT
Co-Keynotes:
Kevin Larsen, MD, FACP, Senior Vice President, Clinical Innovation, Center for Advanced Clinical Solutions, Optum Health
Jenny Ramseth, Chief Product Officer of Best Buy Health for Best Buy Co. Inc.
Moderator:
Saikat Basu Majumder, Mayo Clinic
Session 3 - Ethics and Artificial Intelligence: Promises and Perils
Wednesday, October 25, Noon-1:30 p.m. CT
Keynote:
Arthur L. Caplan, PhD, Drs. William F. and Virginia Connolly Mitty Professor of Bioethics, Department of Population Health, New York University Grossman School of Medicine
Responder Panelists:
Brenna Loufek, SaMD Regulatory Affairs Manager at Mayo Clinic - Center for Digital Health Doctoral Student in Evidence-Based Healthcare at the University of Oxford, Nuffield Department of Primary Health Sciences
Greg Papillon, Director, Public Health Innovation, Association of State and Territorial Health Officials (ASTHO)
Kari Thurlow, President, Chief Executive Officer, LeadingAge MN
Moderator:
Jennifer Lundblad, PhD, MBA, President and CEO, Stratis Health
Session 4 - Social Determinants of Health: Aligning Forces for Change
Wednesday, November 1, Noon-1:30 p.m. CT
Co-Keynotes:
Nebeyou Abebe, Senior Vice President of Social Determinants of Health, Highmark Health
Amy Bloomquist, Director, Population Health at Blue Cross and Blue Shield of Minnesota
Moderator:
Christopher Kunney, FACHDM, CPHIM, MSMOT, Managing Partner & Healthcare Technology Strategist, Iotech Consulting, LLC
Last Updated:
11/02/2023