Quitting Tobacco
3/30/2020: Information about Smoking, Vaping, Lung Health, and COVID-19
Most people who smoke want to quit. The good news: free help is available to all Minnesotans.
Free Medications and Counseling
Quit PartnerTM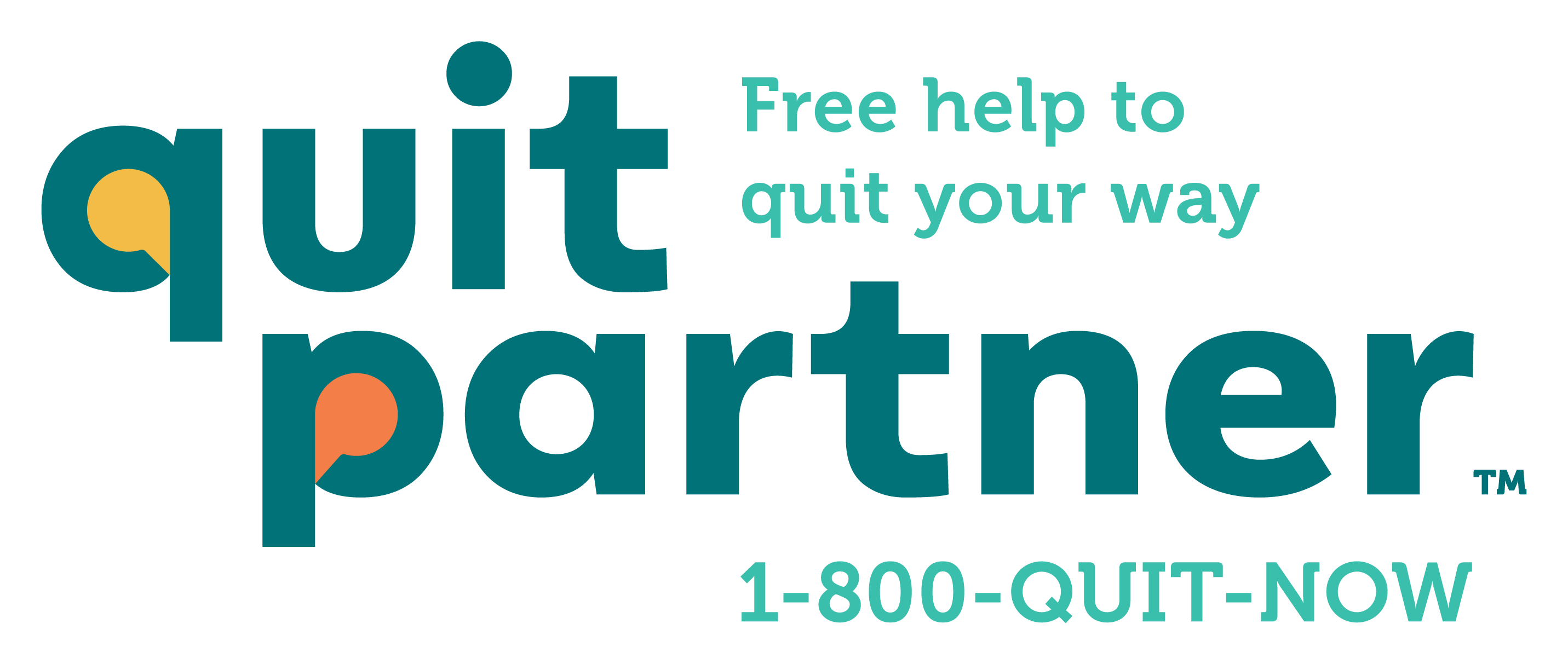 Quit Partner is Minnesota's new family of programs to help people who want to quit smoking, vaping, chewing or using other commercial tobacco products.
Quit Partner offers many free support options and resources so people can quit in a way that works best for them. Free support for Minnesota residents includes personalized coaching, email and text support, educational materials, and quit medication (nicotine patches, gum or lozenges) delivered by mail.
Quit Partner offers specialized programs for people living with mental illnesses or substance use disorders, American Indian communities (American Indian Quitline), pregnant and post-partum women, and youth ages 13-17 (My Life, My Quit™).
Visit Quit Partner or call 1-800-QUIT-NOW (784-8669)
Medical Assistance and Minnesota Care
Medical Assistance and Minnesota Care cover counseling and medications like, the patch, gum, lozenges, nicotine inhaler or nasal spray, Bupropion, or Chantix®.
Talk to your doctor about quitting smoking and get the right help you need to quit for good.
Tools for Youth
My Life, My Quit™
Minnesota now has a commercial tobacco cessation program specifically for youth. My Life, My Quit™ is available to all Minnesota youth ages 13-17 and offers up to five coaching sessions through text to chat, online chat, and phone calls, as well as youth-specific materials. Resources are also available for parents/guardians, educators, healthcare professionals, and community organizations serving youth of all ages.
Smokefree Teen
Smokefree Teen helps teens stop using tobacco by providing information grounded in scientific evidence and offering free tools that meet teens where they are - on their mobile phones.
Text messaging program
quitSTART mobile app
LiveHelp online chat
Visit Teen.Smokefree.gov.
Truth Initiative® e-cigarette quit program
A free text message program created with input from teens, college students and young adults who have attempted to, or successfully, quit e-cigarettes. It's tailored by age group to give teens and young adults appropriate recommendations about quitting. The program also serves as a resource for parents looking to help their children who now vape.
To access the new e-cigarette quit program, users can text "QUIT" to (202) 804-9884. Users can also enroll in This is Quitting or BecomeAnEX®, free digital quit programs from Truth Initiative that integrate the text program.
Health plan quitlines
Health insurance companies have their own options. Youth and parents should check with their health plan. Call the number on the back of your insurance card to see what is available.
Additional Services
The American Indian Quitline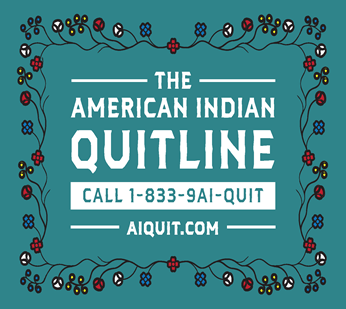 Developed with guidance from the community, the American Indian Quitline from Quit Partner offers completely free and specially designed support to help people quit commercial tobacco.
The American Indian Quitline (1-833-9AI-QUIT or 1-833-924-7848) is staffed from 8 a.m. - 10 p.m. CST Monday-Friday and 10 a.m - 8 p.m. CST Saturday-Sunday.
Anyone who lives in Minnesota can get the following free help to quit commercial tobacco:
A dedicated team, including American Indian coaches who understand and respect American Indian culture and traditions.
Up to ten calls with the coaches, allowing callers to get to know them.
Up to 12 weeks of free lozenges, gum or patches to help callers quit the addiction.
Learn more about the American Indian Quitline.
Asian Smokers' Quitline
This is a free program to help smokers quit. Services include self-help materials, a referral list of other programs, one-on-one counseling over the phone, and a free two-week starter kit of nicotine patches. Visit asiansmokersquitline.org.
Mille Lacs Band of Ojibwe - Tobacco Cessation Services
This program offers support services including one-on-one office visits, home visits, and phone counseling, as well as educational materials and incentives to all Mille Lacs Band Of Ojibwe community members.
Contact Becky Swansey, LPN, at 320-532-7760 or becky.swansey@HHS.millelacsband-nsn.gov for more information.
Smokefree Español
Este sitio en la red ofrece enfoques recomendados sobre cómo dejar de fumar, información sobre un amplio rango de temas relacionados con el fumar y dejar de fumar, y una fuente de recursos gratuitos en español. La información disponible en este sitio en la red puede darle apoyo con sus necesidades inmediatas y a largo plazo a medida que deja de fumar. Visita https://espanol.smokefree.gov/.
More services for adults
Learn more
Smoking, Vaping, Lung Health, and COVID-19
We're learning more every day about COVID-19 and why infections affect some people more than others. People who smoke or vape may have an increased risk of developing serious complications from COVID-19.
Questions and answers
Benefits of quitting
These are just a few of the many benefits to quitting.
More resources
Tips and tools for quitting
Helping people quit
References