Tobacco Prevention and Control
Tobacco-Free Alliance Mobilizes Change Agents in St. Paul Area
Young people find their voice protecting their communities from the harms of commercial tobacco.
The tobacco industry has long targeted young people with marketing designed to get them hooked on nicotine early. Consequently, when youth learn they are targets for tobacco marketing, they provide an urgent, compelling, and authentic voice to advocate for commercial tobacco prevention and control.
That's why Tobacco-Free Alliance Minnesota is educating and mobilizing young people—many from underserved communities—to make big changes to tobacco policy in their communities, including combating flavored tobacco.
Read more
New survey shows youth vaping remains a serious challenge in Minnesota
Data indicate many young people who use e-cigarettes show signs of dependence
Minnesota kids are still vaping at very high rates, with one in five high school students using e-cigarettes and 70% of high school and middle school users reporting signs of nicotine dependence, according to new data from the 2020 Minnesota Youth Tobacco Survey.

The Minnesota Youth Tobacco Survey (MYTS) has been conducted by the Minnesota Department of Health since 2000 to provide information about the commercial tobacco use of young people and to design and evaluate prevention efforts.
Read more: New survey shows youth vaping remains a serious challenge in Minnesota
For more data, visit Tobacco NUMBRS.
Community at the Heart of Commercial Tobacco Prevention
When community members in North Minneapolis who used tobacco were asked what makes it harder to quit, many pointed to a lack of support from friends and family when they tried to stop. Others said that, given all the stress and hardship in their lives, cigarette smoking was a way to take time for themselves—the only time they could relax. They shared the complex influences and reasons why they did or did not smoke, voicing what the researchers at Pillsbury United Communities (PUC) had suspected: commercial tobacco use was about more than just tobacco.
That's why PUC's approach to stopping commercial tobacco use is holistic, considering the whole person, and integrated into their agency's existing programs that provide support and services for health and wellness. "People need housing, food security, and job placement as well as health," noted Jonale Ward. "And supporting them in being healthy may need to begin with managing blood pressure, stabilizing their diabetes, or connecting them to mental health services. These conditions are stressors—both physical and mental—that make it easier to fall into unhealthy behaviors. We don't just look at the problem they may have with tobacco."
Escape the Vape Video Challenge Launches for Minnesota Students
On January 1, the Minnesota Department of Health, in partnership with the Masonic Cancer Center at the University of Minnesota and other non-profit organizations across the state, launched the Escape the Vape Video Challenge – a contest to engage Minnesota students and raise awareness of the dangers for using vapes, also called e-cigarettes.
Contestants are asked to submit a 30 second PSA video to educate their peers, schools, families, and community on the dangers of vaping nicotine. This opportunity allows students to use their creative energy to make a difference in their community. And what's more? There are cash prizes for the top five entries; first place is a $500 cash prize for both the student and their school or organization!
Learn more at mnescapethevape.com.
The Escape the Vape Video Challenge is made possible by the Minnesota Department of Health in partnership with Masonic Cancer Center at the University of Minnesota, Tobacco-Free Alliance, CCF Advertising, MNAAP (Minnesota Chapter of the American Academy of Pediatrics), MN Youth Council, and Allina Health's Change to Chill.
Click to subscribe for updates.
Commercial Tobacco Use is Still a Problem
Tobacco use kills over 6,300 Minnesotans every year and costs Minnesota $3.2 billion annually in medical costs. Investing in tobacco prevention and control saves lives and taxpayer dollars.
We're working to reduce tobacco's harm by:
Reducing youth access to tobacco.
Reducing secondhand smoke exposure.
Increasing access to cessation resources.
Addressing tobacco-related disparities.
Historic Progress
Thanks to effective, evidence-based policies that ensure clean indoor air and keep tobacco prices high, Minnesota's smoking rates are the lowest ever recorded.
Among 11th graders, smoking fell from 12.2 percent in 2013 to 8.4 percent in 2016. Among adults, smoking fell from 16.1 percent in 2010 to 14.4 percent in 2014.
Learn more about youth tobacco use.
More Work to Do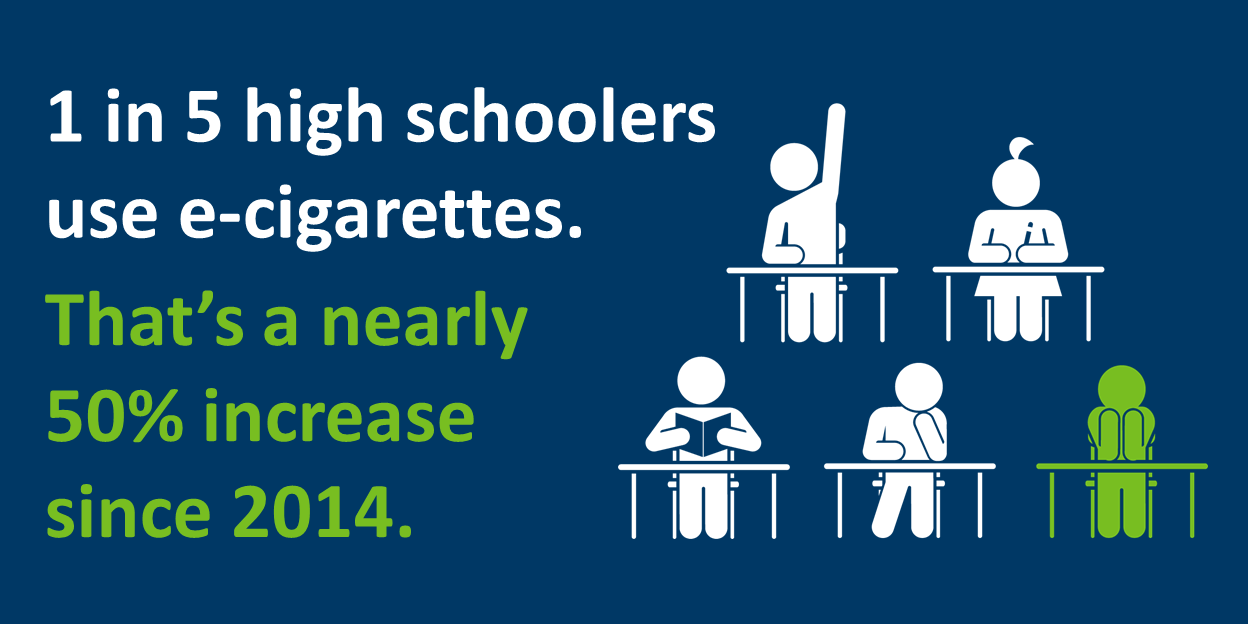 More kids are using new and flavored products, like e-cigarettes. E-cigarette use is twice as high as conventional cigarettes. Nicotine, found in these products, is highly addictive and harmful to the adolescent brain.
Learn more about e-cigarettes and other vaping products.
Many communities also still use tobacco at significantly higher rates. Culturally appropriate and community-led efforts are needed to close these gaps.