Clean Water Fund
MDH Legacy Initiatives
Related Topics
Environmental Health Division
Pathogen Project

Clean Water Fund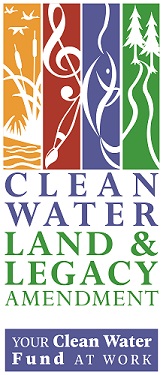 Groundwater is the drinking water source for 75% of Minnesotans. While public water systems are regularly inspected and tested for many contaminants, we have limited information about pathogen occurrence in groundwater and its effects on public health. Pathogens are microbes that can make someone sick, such as bacteria or viruses. Pathogens can get into wells when feces from leaky sewer lines, septic systems, livestock operations, or wildlife are able to get into the groundwater or directly into the well.
A study on pathogens in groundwater was requested by the Minnesota Legislature and is funded through the Clean Water Fund. This study was previously called the "Minnesota Groundwater Virus Monitoring Study." MDH now refers to the study as the "Pathogen Project" because we sampled for multiple kinds of pathogens, not just viruses.
Project results
Study results from earlier phases of this project suggest that groundwater sources are more susceptible to pathogen contamination than previously thought. In the last phase of the project, MDH investigated the most likely sources and pathways of pathogen contamination. MDH examined the timing of pathogen contamination relative to groundwater recharge events such as precipitation or snowmelt. Learning about the sources, pathways, and timing of pathogen contamination helps us better understand how to protect drinking water sources and public health. Read more at:
About the pathogen project
The project included two activities that will help MDH understand and reduce the public health risk from pathogens in groundwater.
| | |
| --- | --- |
| Water Monitoring – sampling to see if pathogens are in the groundwater and develop tools to predict pathogens without expensive and difficult testing | Community Illness Study – participants in study communities kept a diary of symptoms and activities to link illness with pathogens in water |
| | |
Pathogens and health
People who drink water contaminated with pathogens may become sick with an illness that causes diarrhea and vomiting, such as hepatitis A or gastroenteritis.
Data from national surveys estimate that 30 percent of drinking water wells may be contaminated with viruses that can infect humans.1
How many people get sick from pathogens in drinking water is unknown.
What protects Minnesotans from pathogens in drinking water?
1 U.S. EPA (U.S. Environmental Protection Agency). 2006c. Occurrence and Monitoring Document for the Final Ground Water Rule (PDF) (EPA Publication 815-R-06-012, accessed June 2, 2015)
Last Updated:
06/23/2023