Drinking Water Protection
Related Topics
Related Sites
Environmental Health Division
Accelerated Implementation Grant

Groundwater Protection Initiative
Notification of grant availability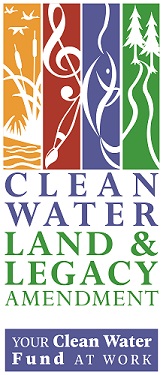 Applications for this grant program are accepted between Tuesday, March 7, 2023, 8:00 a.m. and Friday, April 7, 2023, at 2:00 p.m.
Sample MDH Grant Agreement
Grant information
Open Call for Questions
Thursday, March 16, 2023, at 9:00 to 10:00am Central Standard Time.
Interested organizations must email carrie.raber@state.mn.us or anita.smith@state.mn.us to receive an invitation.
Frequently Asked Questions
Question & Answer (Q & A)
Q. The RFP states "If the organization has received grant(s) from MDH within the past five years, please list here:" Does this pertain to our Department or the county as a whole?
A. Only reference grants that were executed by your department.
---
Q. Would hiring a contractor to review community mining ordinances, update a model mining ordinance with focus on protection of surface and groundwater resources, and conduct outreach to communities with recommendations for changes to ordinances qualify under the grant?
A. Yes, as long as the actions are supported in a state approved plan.
---
Q. Can the grant be used for the installation of a new public water supply well?
A. No, the well installation is considered an infrastructure project and the grant is supporting capacity building activities/actions not project implementation.
---
Q. Can you have more than one Accelerated Implementation Grant at the same time?
A. Grants are limited to one open application/grant agreement at a time. If the grantee completed current grant duties by June 30th (end of the state fiscal year) and closed out the grant, they would be eligible to reapply.
Go to top
Additional resources
Minnesota Pollution Control Agency (PCA)
Minnesota Department of Natural Resources (DNR)
Minnesota Department of Agriculture (MDA)
Go to top
Last Updated:
03/07/2023