Clean Water Fund: Source Water Protection
MDH Legacy Initiatives
Related Topics
Environmental Health Division
Groundwater Restoration and Protection Strategies (GRAPS)

Clean Water Fund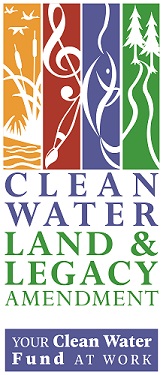 Minnesota Department of Health coordinates the Groundwater Restoration and Protection Strategies (GRAPS) program. Many state agencies work together to gather data and create GRAPS reports for each watershed in Minnesota.
GRAPS reports contain maps and data describing groundwater conditions in the watershed. The reports identify local groundwater concerns and outline strategies and programs to address them. Local organizations can use GRAPS reports to develop their water management plans.
GRAPS reports and activities by watershed
The map above shows the GRAPS report status for Minnesota watersheds. Eight watersheds currently have completed GRAPS reports available online. Contact health.legacy@state.mn.us for copies of other completed GRAPS reports.
More information about GRAPS reports
Of interest
Last Updated:
10/03/2022