Clean Water Fund: Source Water Protection
MDH Legacy Initiatives
Related Topics
Environmental Health Division
Source Water Protection Planning and Grants

Clean Water Fund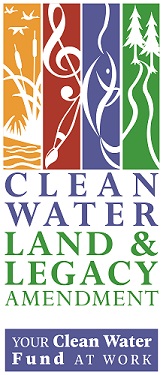 Preventing contamination of our drinking water is the goal of source water protection activities at the Minnesota Department of Health. While we have been collaborating with cities, and smaller-sized community water suppliers since 1993 to develop and implement source water protection plans, support from the Clean Water Fund expands and accelerates the number of water suppliers that can be assisted each year and provides grants for implementing source water protection plans.
Sources of funding
The Clean Water Fund is one of three current ways we support source water protection plan development and implementation in Minnesota.
Each year we receive funds from the federal government through the Safe Drinking Water Act. Also, each connection from a home to a community water supply is charged a small annual fee which goes into a state government special revenue account, a small portion of which is used for source water protection. In 2010, for the first time, funds from the Clean Water, Land and Legacy Amendment were added for specific initiatives.
Clean Water Fund initiatives for protecting our sources of drinking water include:
Source Water Protection Planning – This initiative increases the number of communities MDH is able to assist in the development and implementation of source water protection plans.


Source Water Protection Grants – In this economically challenging time, a modest grant, sometimes matched with other funds, can enable a local water supplier to take concrete actions to protect the source of their drinking water.


Special Projects - These applied research projects support drinking water protection by addressing specific issues or questions.
Last Updated:
12/08/2022