Contact Info
Commercial Tobacco Prevention and Control
651-201-3535
866-901-8316 (toll-free)
Contact Info
Commercial Tobacco Prevention and Control
651-201-3535
866-901-8316 (toll-free)
Quitting Commercial Tobacco
Information about Commercial Tobacco and COVID-19
Many people who use commercial tobacco want to quit. The good news: free help is available to all Minnesotans. People who use phone coaching and quit medications are twice as likely to successfully quit.
Minnesota's Free Quit Support Programs
Quit Partner™
Quit Partner (Español | Somali | Hmoob) is Minnesota's new family of programs to help people who want to quit smoking, vaping, chewing or using other commercial tobacco products.
Free support options include: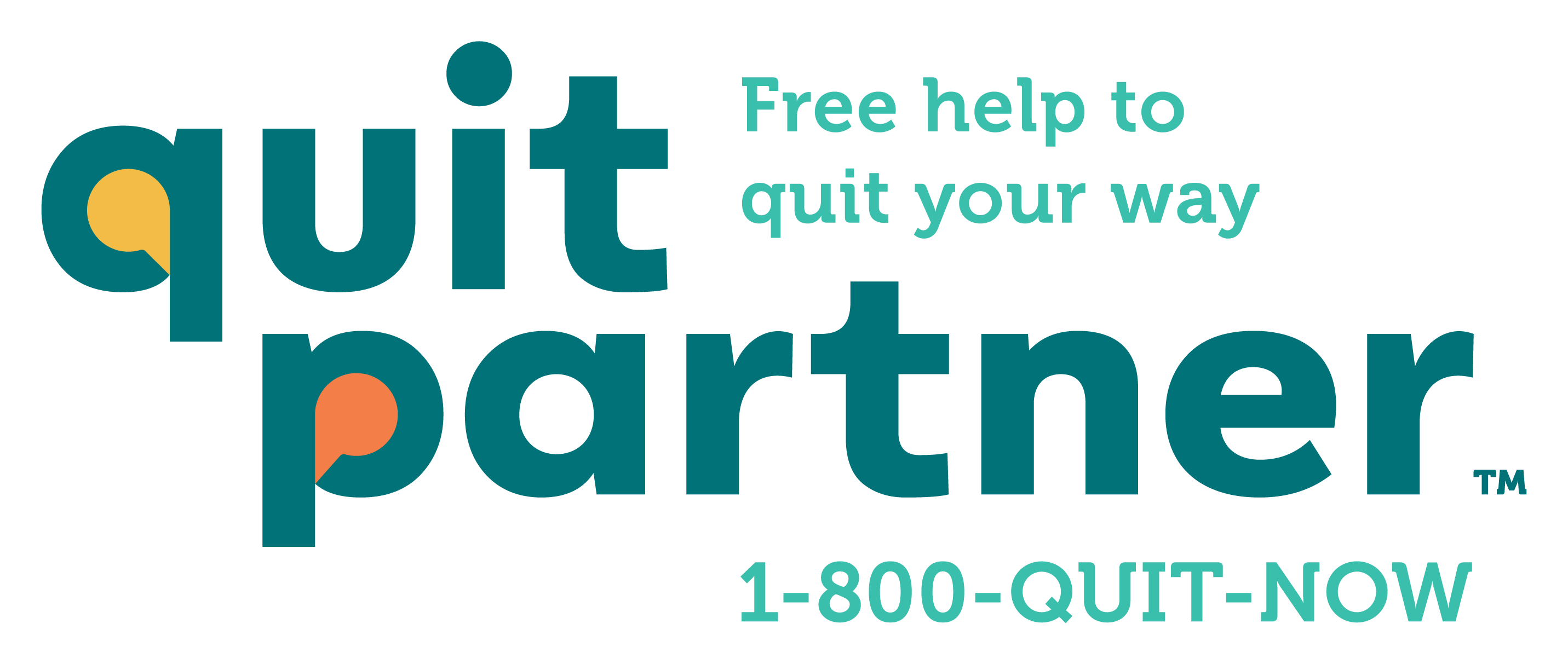 Coaching over the phone or online
Text messaging
Email support
Quit medication - nicotine patches, gum, or lozenges - delivered by mail (ages 18+)
Call 1-800-QUIT-NOW (784-8669) or visit Quit Partner.
My Life, My Quit™ for Teens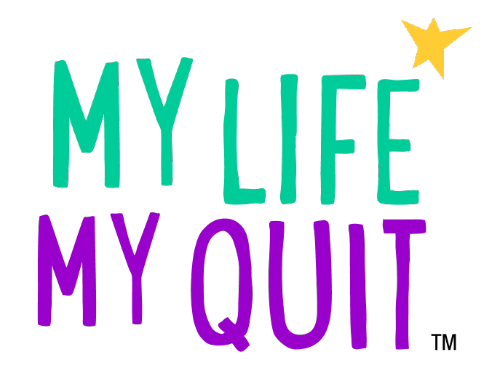 My Life, My Quit is a new program to help Minnesota teens ages 13-17 quit commercial tobacco and nicotine, including vaping. The program is free and confidential.
Teens can text to chat with a quit coach, engage in coaching calls and online chat, and receive youth-specific materials.
Text "Start My Quit" to 36072 or visit My Life, My Quit.
The American Indian Quitline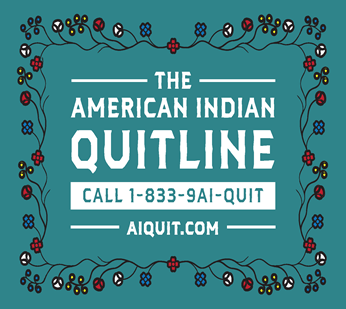 The American Indian Quitline from Quit Partner™ is free and available for any Minnesota residents that identify as American Indian or Alaska Native.
The American Indian Quitline has a dedicated team of American Indian coaches who understand your culture and respect your traditions. In addition to one-on-one coaching, the American Indian Quitline offers email and text support, educational materials, and quit medication (nicotine patches, gum or lozenges) delivered by mail.
Call 1-833-9AI-QUIT (924-7848) or visit American Indian Quitline.
Quit Partner Behavioral Health Program
Quit Partner offers specialized support for people living with substance use disorder or a mental illness, such as anxiety, depression, PTSD, or bipolar disorder. Quit Partner coaches can help people understand their commercial tobacco use in connection to their mood, thoughts, and behaviors. Coaches can help order quit medications, develop coping techniques and a quit plan, provide relapse prevention tips, and provide support to help you stay quit. Once enrolled, people can call any time for additional support.
Call 1-800-QUIT-NOW (784-8669) or visit Quit Partner Support for Those Living with a Mental Illness or Other Addiction.
Quit Partner Pregnancy Program
The addiction of nicotine does not go away just because a person is pregnant or planning to be. Quit Partner offers judgement-free support to help pregnant and post-partum people quit without adding to the stress of having a baby. People who enroll are paired with a specially-trained female coach. The program is personalized to a person's needs, whether they are planning to get pregnant, are currently pregnant, or have just had a baby.
Call 1-800-QUIT-NOW (784-8669) or visit Quit Partner Help If You're Pregnant or Planning to Be.
If You Have Medical Assistance or MinnesotaCare
Medical Assistance and MinnesotaCare cover counseling and quitting medications for free with a prescription. Learn more at Double Your Chances of Quitting with Free Help.
Talk to your doctor about quitting smoking and get the help you need to quit for good.
Benefits of Quitting
Quitting commercial tobacco is hard and can take multiple tries – but it is possible. These are just a few of the many benefits to quitting.
Not only may quitting prevent bad breath, stained teeth, and premature wrinkles, it decreases the risk of many tobacco-related health consequences. What's more, the human body begins to heal within just minutes of quitting:
Within 20 minutes, heart rate and blood pressure drop.
After 1-9 months, coughing and shortness of breath decrease.
After 1 year, the risk of coronary heart disease is about half that of a smoker's.
After 5 years, stroke risk is reduced.
After 10 years, the risk of lung cancer falls to about half that of a smoker and the risk of cancer of the mouth, throat, esophagus, bladder, cervix, and pancreas decreases.
Secondhand smoke causes early death and disease in both children and adults who do not smoke. There is no safe level of exposure to secondhand smoke. Children and infants exposed to secondhand smoke may experience:
A greater risk for sudden infant death syndrome (SIDS).
Frequent and severe asthma attacks.
Respiratory infections, like pneumonia or bronchitis.
Respiratory symptoms like coughing, sneezing, wheezing, and shortness of breath.
Ear infections.
After quitting, money normally spent on tobacco products, like a pack of cigarettes, could be spent on other things, such as home repairs, new shoes or clothes, or a much-needed vacation. Additionally, quitting now may help prevent costly medical bills down the road.
How much do cigarettes cost you?
Find out using this
Savings Calculator
.
Additional Support Options
For adults
Mille Lacs Band of Ojibwe - Tobacco Cessation Services: This support program is available to all Mille Lacs Band of Ojibwe community members. It offers one-on-one office visits and phone counseling, as well as educational materials and a variety of cessation programming. Schedule an appointment with a medical provider at any of the Band clinics. For tobacco education, information, and referral regarding free cessation services, contact Colleen McKinney at colleen.mckinney@hhs.millelacsband-nsn.gov.
Asian Smokers' Quitline: Telephone counseling services are available in Cantonese, Mandarin, Korean and Vietnamese. Services include one-on-one counseling with a trained counselor and free self-help materials.
Smokefree Español: Este sitio en la red ofrece enfoques recomendados sobre cómo dejar de fumar, información sobre un amplio rango de temas relacionados con el fumar y dejar de fumar, y una fuente de recursos gratuitos en español. La información disponible en este sitio en la red puede darle apoyo con sus necesidades inmediatas y a largo plazo a medida que deja de fumar.
YouCanQuit2: Helps U.S. Service members quit tobacco
Freedom From Smoking Program (American Lung Association)
For teens
More Resources
Last Updated:
09/13/2023