Sage Cancer Screening
Related Sites
SagePlus Heart Health Screening Program
About SagePlus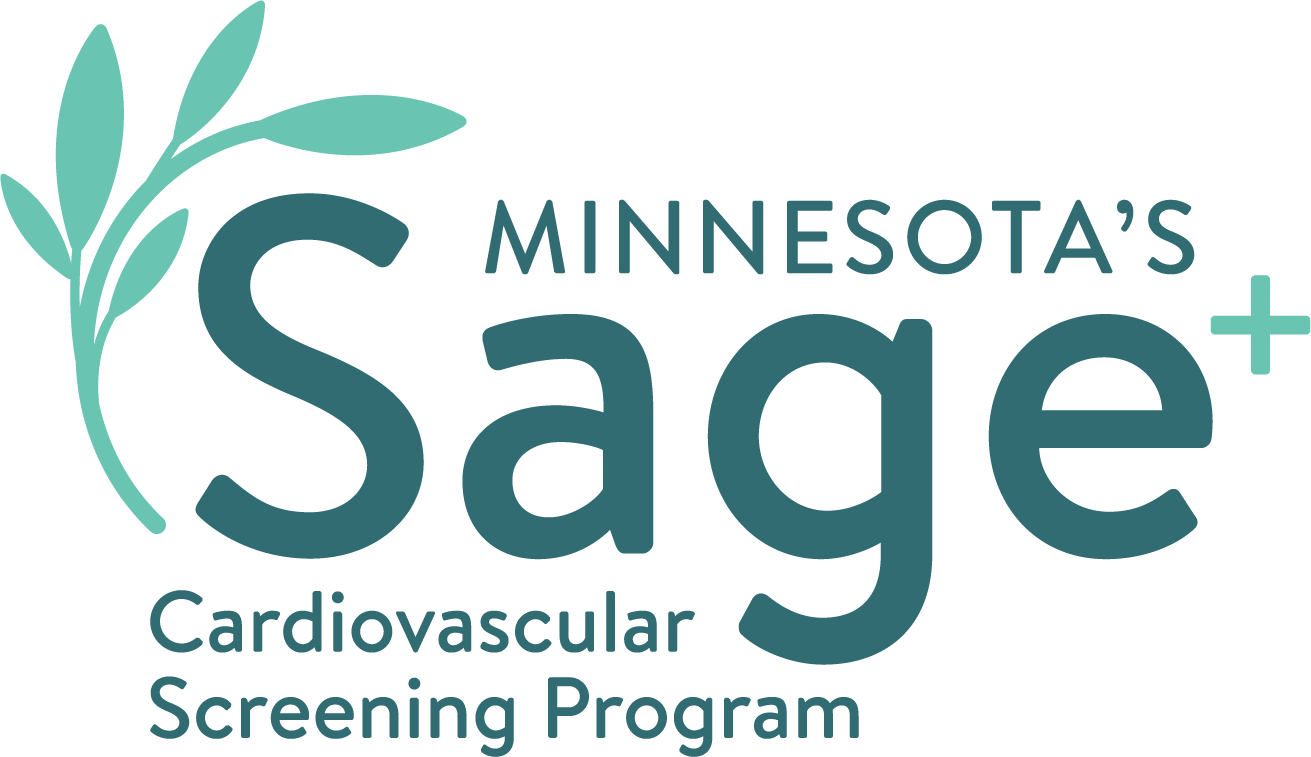 SagePlus helps keep women in Minnesota healthy by addressing their risks for cardiovascular disease.
Program components include risk factor screenings, education on risk factors, and ongoing support for lifestyle changes. Services are provided at participating locations free of charge for women ages 40-64 who meet insurance and income eligibility guidelines. SagePlus is an add-on heart screening for women enrolled in the Sage breast and cervical cancer screening program.
The Sage Program maintains a Call Center, staffed by patient navigators who speak several languages. The navigators answer calls Monday through Friday from 8 a.m. to 5 p.m. and assist Minnesota callers with program eligibility, identifying and addressing barriers to screening, scheduling appointments, and providing referrals to appropriate resources.
Eligibility
Women ages 40-64
Uninsured and underinsured
Income within program guidelines
Services
Heart and stroke risk factor screening
Patient education on risk factor results
Follow-up tests for patients with abnormal screening results
Ongoing support for healthy behavior lifestyle changes
SagePlus Clinics
Hennepin Health: Brooklyn Park Clinic
Hennepin Health: Downtown Clinic
Hennepin Health: Richfield Clinic
Indian Health Board
Minnesota Community Care (formerly Westside)
Southside Community Health Services
Reimbursement rates are based on Medicare reimbursement and are subject to adjustment as Medicare adjusts rates. If you'd like more information, please contact the Sage Program Billing Line at 651-201-5630.
Schedule a Screening
If you are interested in being screened through SagePlus, call 1-888-643-2584 to see if you are eligible. You can also visit Appointment Scheduling for the Sage Screening Program, fill out the form and one of our staff will contact you.
SagePlus Coordinator: 651-201-5155
Sage Main Line: 651-201-5600
Billing Line: 651-201-5630
Fax: 1-877-495-7545
Call Center: 1-888-643-2584
Last Updated:
06/07/2023