Clean Water Fund: Source Water Protection
MDH Legacy Initiatives
Related Topics
Environmental Health Division
Planning for Source Water Protection

Clean Water Fund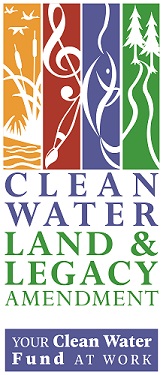 This initiative helps MDH reach and assist more communities in source water protection planning and implementation. Planning and hydrogeology staff are assigned to seven districts that span Minnesota. They provide technical assistance and support to local source water protection committees, meeting with them on a regular basis to collaborate in plan development and implementation.
Preventing contamination of our drinking water sources has many benefits –
Reduces the need for new wells and related costs
Reduces the need for costly treatment systems
Protects our drinking water from potential future contaminants of emerging concern.
Avoids costly clean-up of groundwater pollution from inappropriate land uses
Reduces the risk that property owners may become responsible parties to contaminating a source of public drinking water
Funding from the Clean Water Fund accelerates the introduction of new communities into the source water protection planning process. MDH will be able to assist additional communities due to increased technical assistance and resources made possible through Clean Water Fund.
The program has developed several goals to scale-up planning with communities:
Conduct ongoing source water protection planning and implementation for the state's 500 vulnerable community public water systems;

Complete first generation source water protection plans for the remaining 420 nonvulnerable community public water systems by 2025;
Complete source water intake protection planning by 2027;
Complete pilot source water protection planning for 10 non-community public water systems with at-risk populations by 2027.
Last Updated:
10/03/2022