Clean Water Fund: Source Water Protection
MDH Legacy Initiatives
Related Topics
Environmental Health Division
Protecting Vulnerable Drinking Water Sources

Clean Water Fund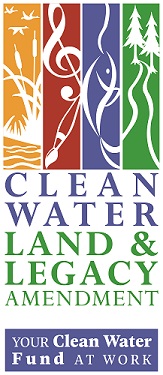 The Source Water Protection Program at Minnesota Department of Health (MDH) has a goal to protect vulnerable land in Drinking Water Supply Management Areas (DWSMAs) statewide by 2034. MDH plans to achieve this goal by working with partners to advance land uses and activities in vulnerable DWSMAs that benefit water quality. In doing so, state and local partners can assure continued safety of drinking water sources.
Currently, there are approximately 400,000 acres in DWSMAs that are vulnerable to contamination. Ensuring that land use within vulnerable DWSMAs is protective of water quality is a challenge, since much of the land is privately owned, and there are diverse threats and settings across Minnesota.
Read below to learn more about this initiative, and see examples of diverse source water protection efforts at the story map.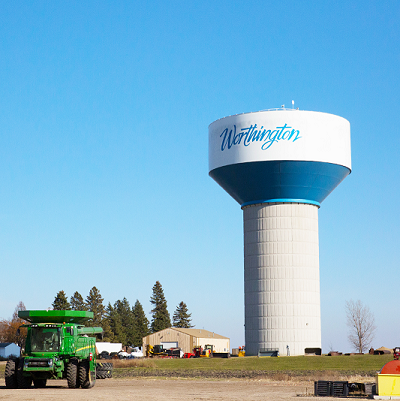 What it means to protect vulnerable sources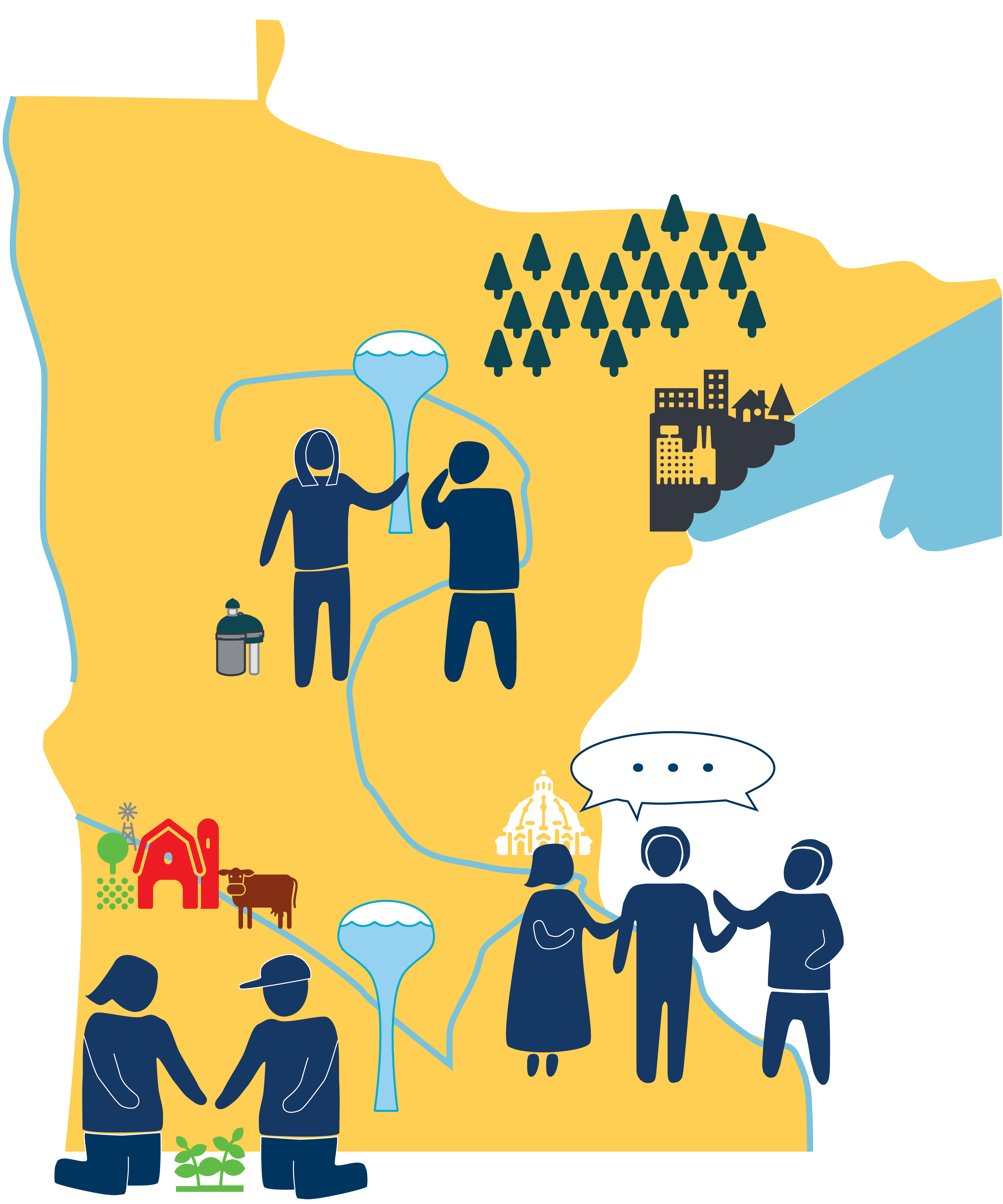 There is no one-size-fits-all approach to source water protection
Different tools are required to achieve source water protection based on the geologic setting and water quality threats.
In some DWSMAs, protection may involve land use controls, conservation measures, or easements. In others, protection may be achieved by managing potential sources of contamination. Where feasible, measures that provide long-term protection can assure drinking water safety now and into the future.
Vision for the initiative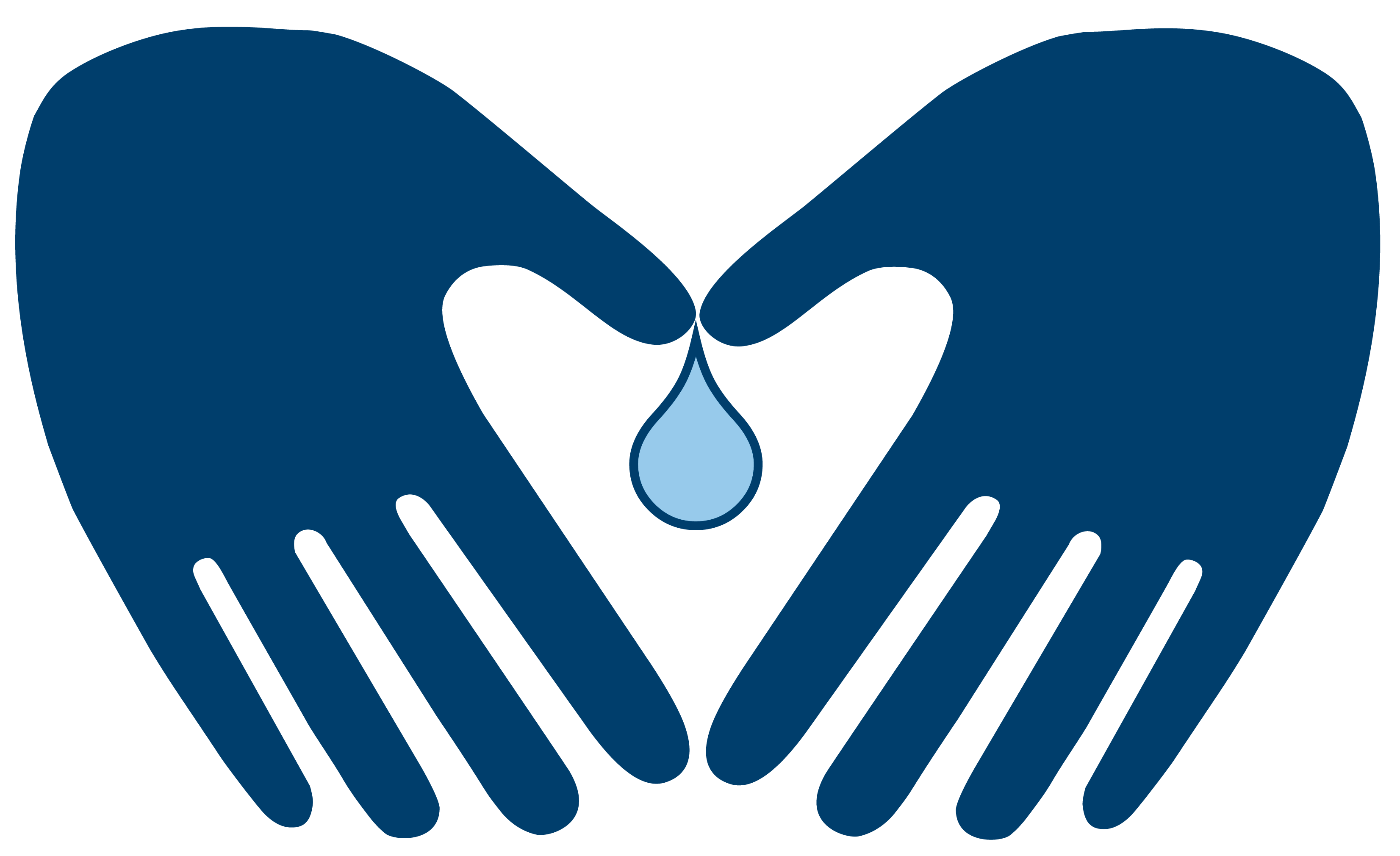 Rivers, streams and aquifers that provide drinking water are vulnerable to local land uses and settings, which vary considerably across Minnesota. These resources cannot be sustained and safeguarded for future generations using a one-size fits all approach. An array of actions and tools are needed to meet the challenges faced by public water systems, engage local partners, and achieve enduring protection of our drinking water resources.
Implementation of source water protection measures is largely voluntary, and MDH relies on its state and local partners to support land use changes that preserve and improve drinking water quality. This initiative can serve as a platform to integrate and coordinate work done by our drinking water partners and stakeholders in vulnerable DWSMAs.
Next steps
MDH is planning activities to measure and evaluate protection of the vulnerable areas within DWSMAs. MDH will also work with state and local partners to develop the data, tools, plan needed to advance this initiative.
For more information about this initiative, see Protecting Vulnerable Drinking Water Sources (PDF).
This initiative is currently focused on groundwater systems. While there are currently around 400,000 acres in vulnerable DWSMAs, this number may change over time as DWSMA delineations are updated.
Vulnerable areas within surface water DWSMAs may be included in this effort in the future. MDH is working towards delineating DWSMAs for all systems using surface water, but there are over 7 million acres in Source Water Assessment areas for these systems.
Of interest
Last Updated:
04/04/2023