Drinking Water Protection
Related Topics
Related Sites
Environmental Health Division
Austin Utilities Increases Capacity to Serve Major Spam Producer
From the Summer 2018 Waterline
Quarterly Newsletter of the Minnesota Department of Health Public Water Supply Unit, Waterline
A complete list of feature stories can be found on the Waterline webpage.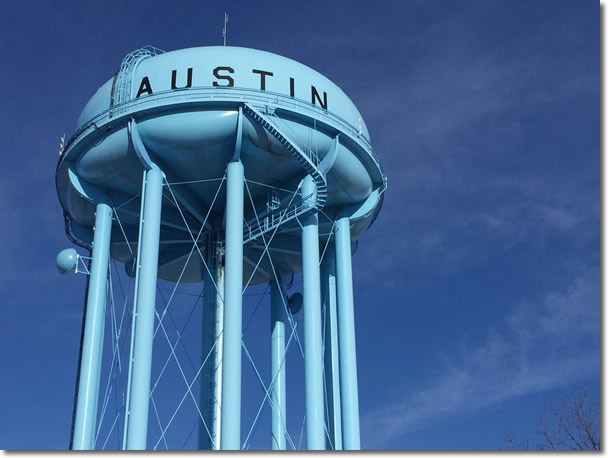 Austin Utilities in Austin, Minnesota, opened a new municipal service center in July 2016, just to the north of a new well and above-ground storage facility. Well 12, which went on-line in 2013, was the city's first new well since 1977. It was constructed after Hormel Corporation, manufacture of Spam and other cured meats, approached Austin Utilities about obtaining all of its water from Austin. The utility determined it could handle the increased demand, approximately 3.5 million gallons per day, with a high-capacity well and 2-million storage tank along with a mile of 16-inch pipe to get the water into its distribution system.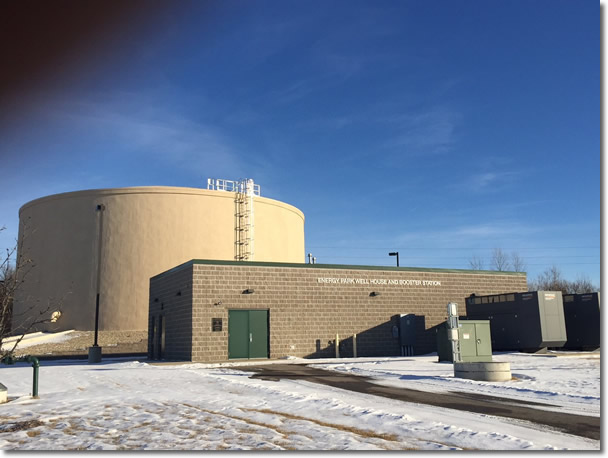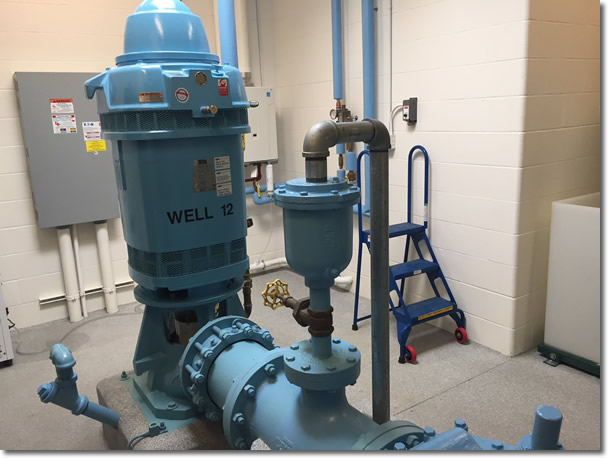 Hormel had been a noncommunity public water system. It worked with the Minnesota Department of Health to seal its wells and connect to the municipal supply. The utility bonded for the construction of the well, tank, and pipes and will benefit from the increased revenues by the sale of its water to Hormel. Austin has eight wells, ranging in depth from 110 to 1,075 feet, that draw from the Prairie du Chien-Jordan, Spillville, and St. Peter aquifers. The water is treated with chlorine, fluoride, and a polyphosphate.
In late 2017 Austin began demolishing its downtown power plant (below), which contained the original municipal wells. Austin Utilities will be working with staff from the Minnesota Department of Health to make sure all the abandoned wells are sealed. The letters from the historic sign atop the power plant were moved to one of the existing buildings at the municipal service center. Todd Jorgenson, the gas and water operations director, said the neon in the sign was retrofitted with LED lighting.
Go to top
Last Updated:
12/12/2022