Drinking Water Protection
Related Topics
Related Sites
Environmental Health Division
Drinking Water Protection
The Minnesota Department of Health (MDH) is the state authority for drinking water. Several programs at MDH work together to ensure safe and adequate drinking water. The Drinking Water Protection program focuses on public water systems. Public water systems serve 25 people or more in places where they live, work, gather and play.
Drinking Water and COVID-19
Together in partnership with public water systems, the Drinking Water Protection Section at MDH will continue working to ensure the delivery of safe and sufficient drinking water to all Minnesotans throughout the COVID-19 response.
News and Updates
Of Interest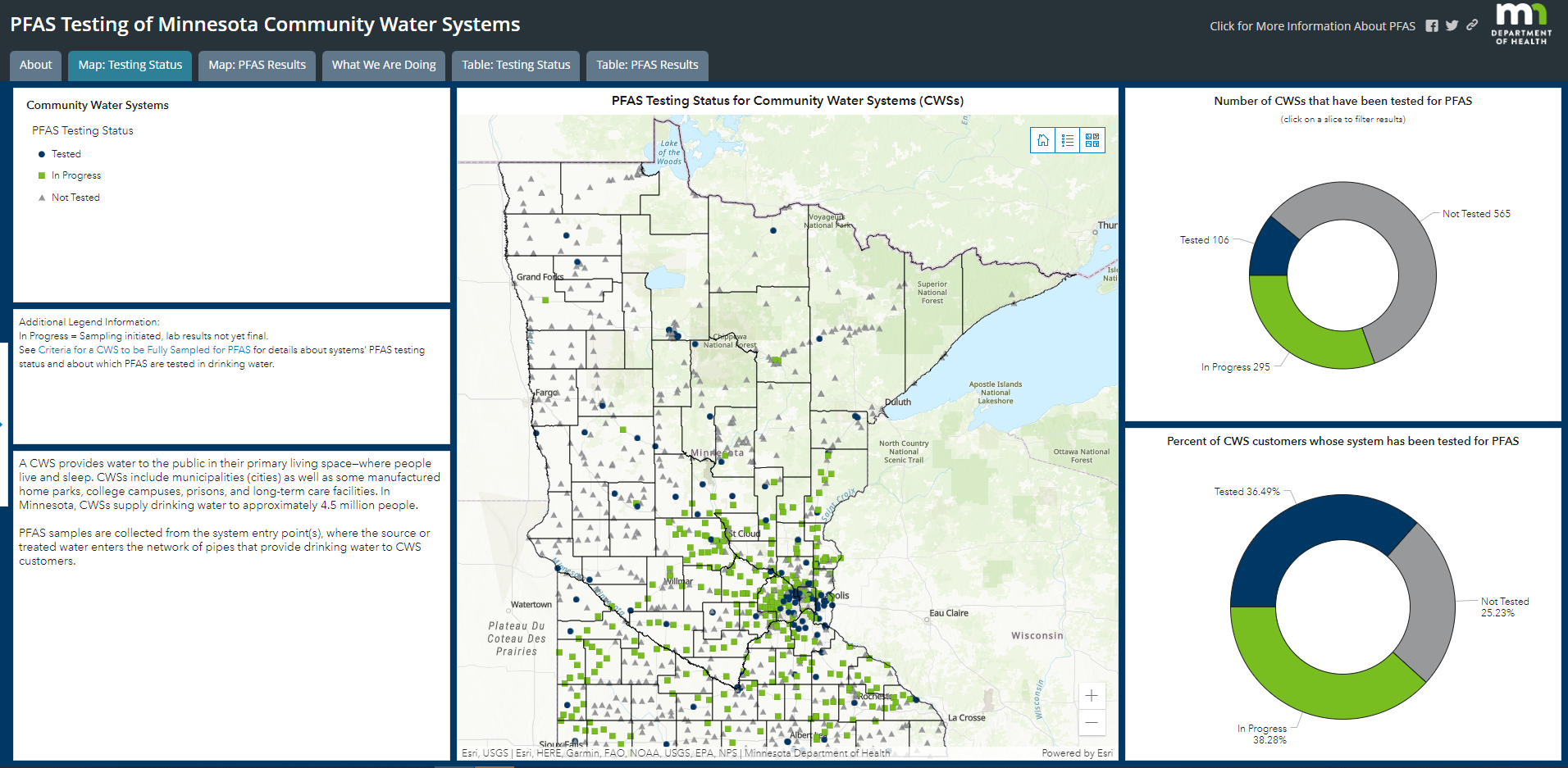 Interactive Dashboard for PFAS in Drinking Water
MDH Issues Drinking Water Annual Report for 2021 (PDF)
Governor Walz Declares May 1-7 Safe Drinking Water Week in Minnesota (PDF)
Urban Water Cycle Interactive Drinking Water Module
Last Updated:
10/03/2022