Drinking Water Protection
Related Topics
Related Sites
Environmental Health Division
PFAS Testing of Public Water Systems
The Minnesota Department of Health (MDH) is responsible for ensuring safe drinking water for all Minnesotans. MDH protects drinking water through regular testing of community water systems (CWSs) for contaminants.
Through the Statewide PFAS Monitoring Project, MDH is testing CWSs across the state for per- and polyfluoroalkyl substances (PFAS). The goal of this project is to evaluate whether Minnesotans are exposed to PFAS at levels above guidance values in drinking water. PFAS are commonly called 'forever chemicals' because they do not break down in the environment.
MDH has developed an Interactive Dashboard for PFAS Testing in Drinking Water for the public to access PFAS testing data and information from this project. The dashboard includes information about CWSs' PFAS testing status, testing results, and whether their results are below or above available health-based guidance values.
Visit PFAS Standards for Drinking Water for more information about PFAS activities at the federal level.
About the Statewide PFAS Monitoring Project
In this project, MDH is testing for PFAS compounds in public water systems across the state. In earlier phases of the project, MDH prioritized sampling in CWSs that are most vulnerable to PFAS contamination to address the highest potential public health risks. MDH expects to complete PFAS sampling for all CWSs in Minnesota in 2023.
The project has been made possible through funding from the Clean Water Fund and U.S. Environmental Protection Agency as well as the support of participating public water systems.
For more information about the project, see Testing PFAS in Minnesota Drinking Water (PDF). Watch MDH staff discuss how we test for PFAS in drinking water at WCCO's The Search for 'Forever Chemicals' in Minnesota Drinking Water (2:06).
Past PFAS testing in public water systems
MDH has been assessing the potential health impacts of PFAS in groundwater in Minnesota since 2002. MDH and the Minnesota Pollution Control Agency have a long history of working with people in the East Metro to protect them from the health effects of PFAS in their groundwater. MDH began sampling CWSs for PFAS in 2006. Much of this sampling has taken place in the East Metro and in areas where aqueous film-forming foam was used, such as airports and military bases.
Additional resources
See Per- and Polyfluoroalkyl Substances (PFAS) for more information about PFAS activities and health effects. For questions about PFAS and health, contact health.risk@state.mn.us.
PFAS in Drinking Water one-page summary infosheets: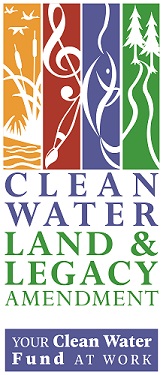 Last Updated:
12/20/2022