Source Water Protection (SWP)
Related Topics
Environmental Health Division
Source Water Protection Awards Archive

Source Water Protection
AWWA Exemplary Source Water Protection Award
Every year, the American Water Works Association (AWWA) recognizes three public water systems for their commitment to source water protection. In 2018 and 2019, past recipients of Minnesota Department of Health (MDH) Source Water Protection Awards also received national recognition from the AWWA.
2019 - City of Mankato
The City of Mankato was the winner of the 2019 Exemplary Source Water Protection Award from AWWA. The city won the award for small water systems and was recognized for its proactive approach to drinking water protection. Mankato has undertaken intensive nitrate monitoring, community outreach on well sealing, and an innovative water conservation and reuse program to preserve its drinking water sources.
2018 - Rock County Rural Water
Rock County Rural Water received an Exemplary Source Water Protection Award from AWWA in 2018. The utility has undertaken significant projects to protect its drinking water supply from nitrate contamination. Notable activities include securing funding for nitrate best management practices (BMPs), working with agricultural producers to implement BMPs, and ongoing nitrate monitoring.
Past recipients of MDH source water protection awards
| Year | Entity Name (Finalists and Winners*) |
| --- | --- |
| 2022 | City of Cook* |
| 2022 | Doug Bos* |
| 2021 | City of Walker* |
| 2021 | City of Fairmont* |
| 2021 | City of Big Falls |
| 2021 | City of Hackensack |
| 2021 | City of Keewatin |
| 2021 | City of North Mankato |
| 2021 | Austin Utilities |
| 2020 | City of Balaton* |
| 2020 | City of Annandale* |
| 2020 | City of Woodbury |
| 2020 | City of Bovey |
| 2020 | City of Calumet |
| 2019 | Stearns County Soil and Water Conservation District* |
| 2019 | City of Georgetown |
| 2019 | Elk River Municipal Utilities |
| 2018 | City of Mankato* |
| 2018 | City of Altura |
| 2018 | Lincoln-Pipestone Rural Water |
| 2017 | Rock County Rural Water* |
| 2017 | Elk River Municipal Utilities |
| 2017 | City of St. Cloud |
| 2017 | City of Brandon |
| 2016 | City of Long Prairie* |
| 2016 | City of Cromwell |
| 2016 | Owatonna Public Utilities |
| 2015 | Worthington Public Utilities* |
| 2015 | City of Little Falls |
| 2015 | Alexandria Light and Power |
| 2014 | City of Chatfield* |
| 2014 | City of Glenwood |
| 2014 | City of Paynesville |
| 2013 | City of Cold Spring* |
| 2013 | Detroit Lakes Public Utilities |
| 2013 | Shakopee Public Utilities |
| 2013 | Anoka County Municipal Wellhead Protection Group (ACMWPG) |
| 2012 | Moorhead Public Service* |
| 2012 | Rochester Public Utilities |
| 2012 | City of Verndale |
| 2012 | City of St. Martin |
| 2011 | Red Rock Rural Water System* |
| 2011 | City of LeRoy |
| 2011 | City of Plainview |
| 2010 | City of New Munich* |
| 2009 | City of Grand Rapids* |
| 2008 | City of Perham* |
| 2007 | City of Edgerton* |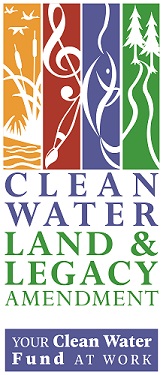 Last Updated:
06/20/2023