Source Water Protection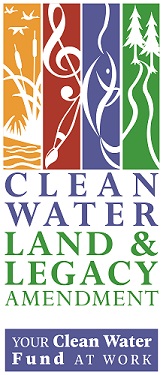 People in Minnesota get their drinking water from groundwater, lakes, and rivers. MDH works with communities to protect the water resources that supply their drinking water. Communities work to identify risks and prevent them from becoming a problem. Some examples of risks include unused wells, urban pollutants, agricultural nutrients, storage tanks, lawn nutrients and chemicals, hazardous waste, and uncontrolled land development.
About the reach, scope, and impact of source water protection in Minnesota.
Information about the inner wellhead management zone, wellhead protection plans, and surface water intake plans.
Made available by the Clean Water Fund for well sealing and construction, public education, improving security, and other source water protection activities.
Recognizing public water suppliers who demonstrate outstanding commitment to protecting their drinking water source.
Links to laws and rules governing source water protection in Minnesota.
Interactive map showing source water protection areas in Minnesota.
About planning and protection activities for surface water systems.
MDH reports on contaminants found in source water and geospatial data (shapefiles and raster datasets).
Information about grants and other funding, templates for community education and outreach, and links to helpful partners.
Contact information, where the water comes from, threats to the water source, protection activities, treatment that occurs, and finished water quality.
Packaging watershed scale groundwater and drinking water information and management strategies for local governments.
Stories from Source Water Protection.
Of interest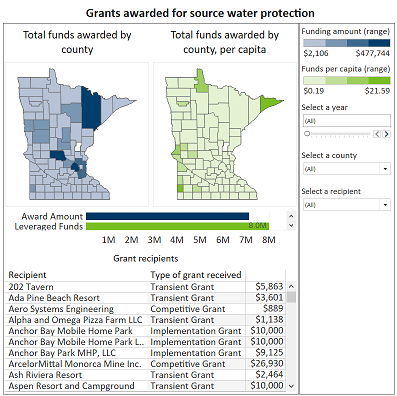 Interactive Dashboard for Source Water Protection Grants
Story Map: Protecting Vulnerable Drinking Water Sources in Minnesota
Last Updated:
12/06/2023