Drinking Water Protection
Related Topics
Related Sites
Environmental Health Division
Eden Prairie Reservoir and Pumphouse to Replicate and Recognize History
From the Summer 2019 Waterline
Quarterly Newsletter of the Minnesota Department of Health Public Water Supply Unit, Waterline
A complete list of feature stories can be found on the Waterline webpage.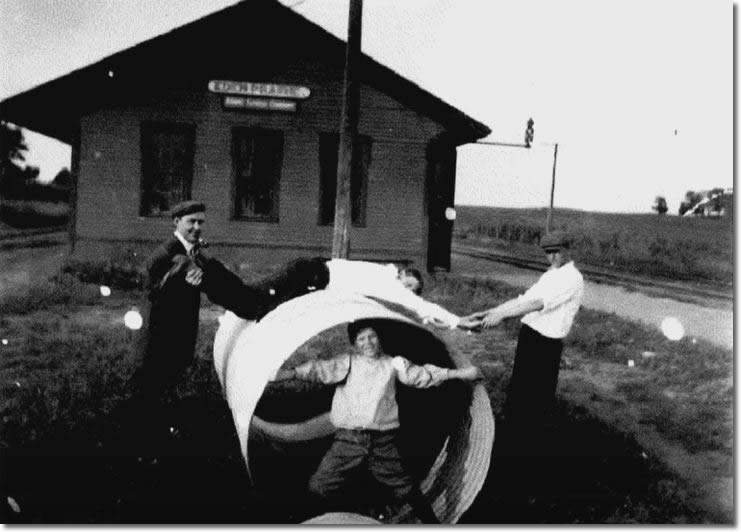 The Washburn Depot in Eden Prairie, looking east toward Minneapolis.
Eden Prairie grew little over its first 100 years and then boomed over the next half-century, transforming from an outlying agricultural village to a high-tech suburb of more than 60,000 people. Projections call for another 25 percent bump in population over the next 20 years, and the city is ready for it.
Rick Wahlen, Eden Prairie's manager of utility operations, has been staying ahead of the growth curve to be able to serve the increase in residents as well as the surge in businesses and commercial activity. The past four years have included working with AE2S, Inc. to plan a four-million-gallon ground-storage reservoir and a new pumphouse.
The site selected is between U. S. Hwy. 212 and the Minnesota River Bluffs Regional Trail, which had once been the tracks for the Minneapolis & St. Louis Railroad. To note the historical significance of the area, the pump station design will represent the Washburn Depot, Eden Prairie's first railroad station, complete with a railroad spur to represent the tracks.
"We're not attempting to re-create but to represent the original train station," said Wahlen. The design calls for a long and narrow footprint—similar to the original depot—with a loading platform, which serves as the roof to the pump station.
"It's a challenge to get a long skinny building to contain a municipal pump station of the size needed. The pump station is actually beneath the structure and is about nine feet wider than the building," Wahlen explained, adding that they used specific design details from the original building, including wall panels, curved soffits, and flared window trim as well as a decorative fence outside the structure. The new reservoir will be outside the pumphouse building. As an access point to the regional trail, the site will contain signs to explain the area's history, as well as a pet watering station, park benches, and likely a bike repair station.
Construction on the pump station and reservoir will begin in May 2019 and is scheduled for completion in August 2020.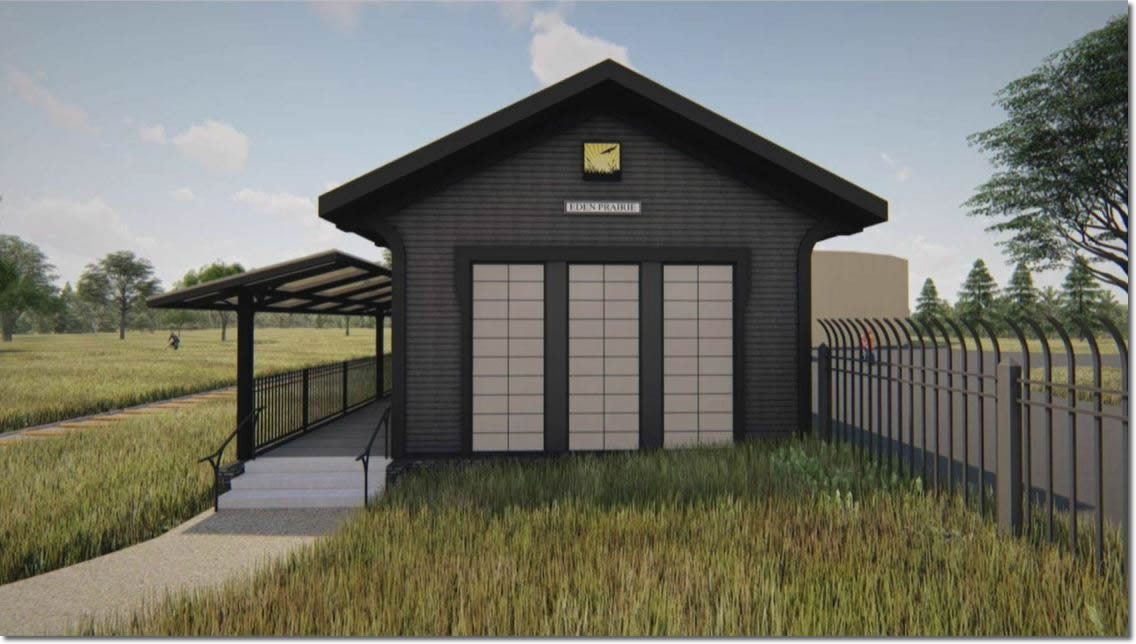 Artist renderings of the new pumphouse station, with the design of the historic train depot.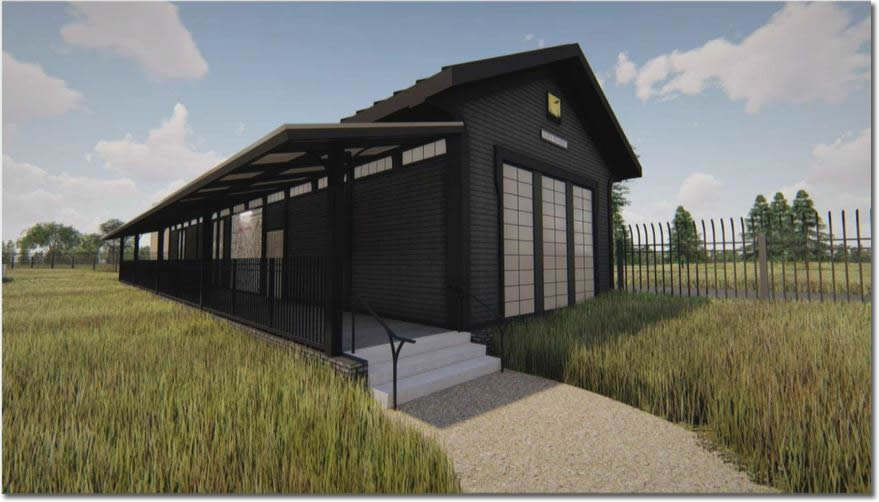 Of Interest
Pumphouses Designed for Function as Well as Attractiveness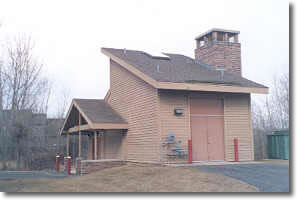 Eden Prairie Grows with Its Water System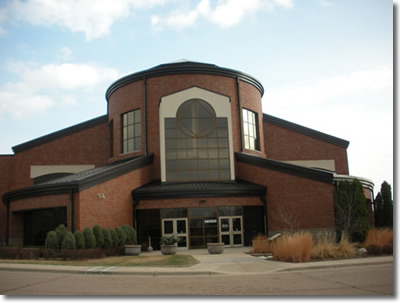 Last Updated:
09/13/2023