Drinking Water Protection
Related Topics
Related Sites
Environmental Health Division
Pretty Pumphouses
Pumphouses Designed for Function as Well as Attractiveness
From the Summer 2000 Waterline
Quarterly Newsletter of the Minnesota Department of Health Public Water Supply Unit, Waterline
A complete list of feature stories can be found on the Waterline webpage.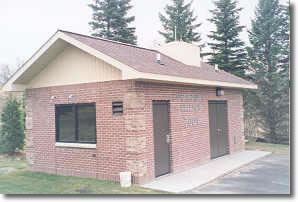 Water towers may be the most visible aspect of a water system, and many communities make efforts to make the tanks on their towers attractive and eye-catching. Another part of a utility's infrastructure, pumphouses, are less visible—at least to the masses. However, those who live or work near a pumphouse see it all the time, and they care about whether the structure blends in with the existing architecture or whether it stands out as an eyesore. Therefore, water utilities are working harder to make the buildings that house their wells and pumps both functional and visually friendly.
The city of Brooklyn Park felt this need going back to the early 1980s when it built a 1,000 square foot pumphouse in the midst of an emerging housing development. To reduce its stark and utilitarian look, the city designed an octagon and used cedar siding for the exterior. "A plain old pumphouse within a housing development doesn't look real hot," says Brooklyn Park water superintendent Mike TerWisscha.
| | |
| --- | --- |
| | |
| The pumphouse for Brooklyn Park's Well No. 11, constructed in 1981, is an octagon with cedar siding. | Eden Prairie was required to make the structure housing its Well No. 11 blend in with the surrounding buildings. |
| | |
| A split-level structure contains a well and combination pump on Valley View Road in Eden Prairie. | The wellhouse by the entrance to Eden Prairie City Hall has an added function—electric message boards. |
Eden Prairie water superintendent Ed Sorenson says they've kept the same concerns in mind with the pumphouses they've built in recent years. The pumphouse for their Well No. 7, built in 1988, is a split-level structure, built in that manner to house a combination electrical/mechanical engine with care taken to have it blend with adjacent houses. "Things are changing," he says. "In the past, these were built only with function in mind. Now we have to also adapt to the surroundings."
The pumphouse for Eden Prairie's Well No. 11 was constructed with two-tone gray rusticated stone to match an office building behind it. The design was a stipulation the city had to accept to get the property.
Another pumphouse, by the entrance to the Eden Prairie city hall, actually has another function in addition to its primary purpose. This one has an electric signboard with messages about city business and community events.
Paying more attention to the look of pumphouses is something Sorenson takes in stride. "There's a lot of politics to water," he says, "in many ways—above and below the ground."
Of Interest
Eden Prairie Grows with Its Water System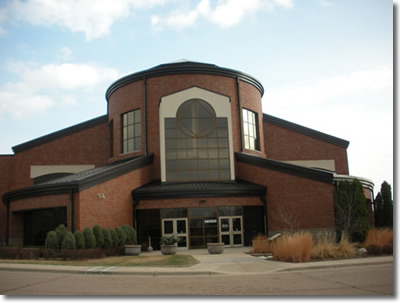 Eden Prairie Reservoir and Pumphouse to Replicate and Recognize History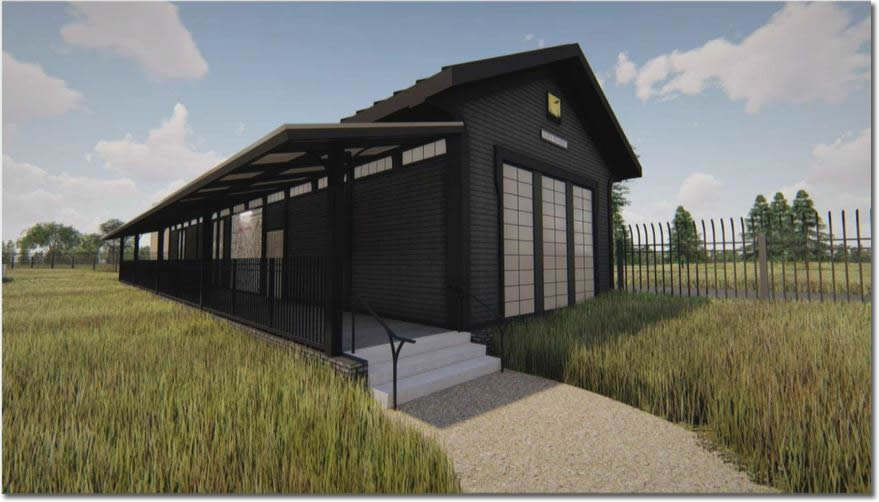 Hastings Removes Nitrate with New Plant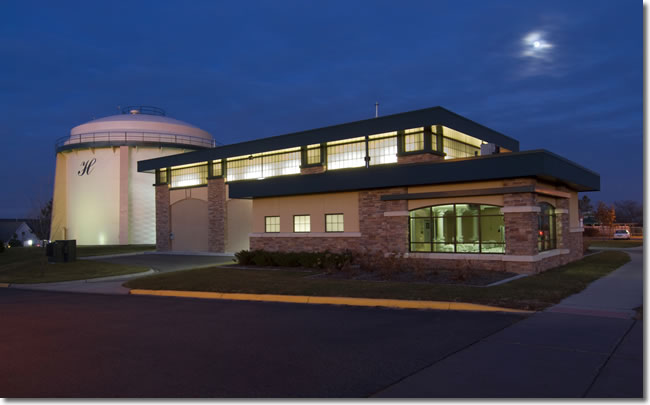 Shoreview Thrives with New Water Treatment Plant
Go to > top.
Last Updated:
12/13/2022