Drinking Water Protection
Related Topics
Related Sites
Environmental Health Division
Waterline: Summer 2017

Editor:
Stew Thornley
---
Subscribe to The Waterline newsletter. An e-mail notice is sent out each quarter when a new edition is posted to the web site.
---
On this page:
Governor Dayton Announces Clean Drinking Water Starts with Me! Poster Contest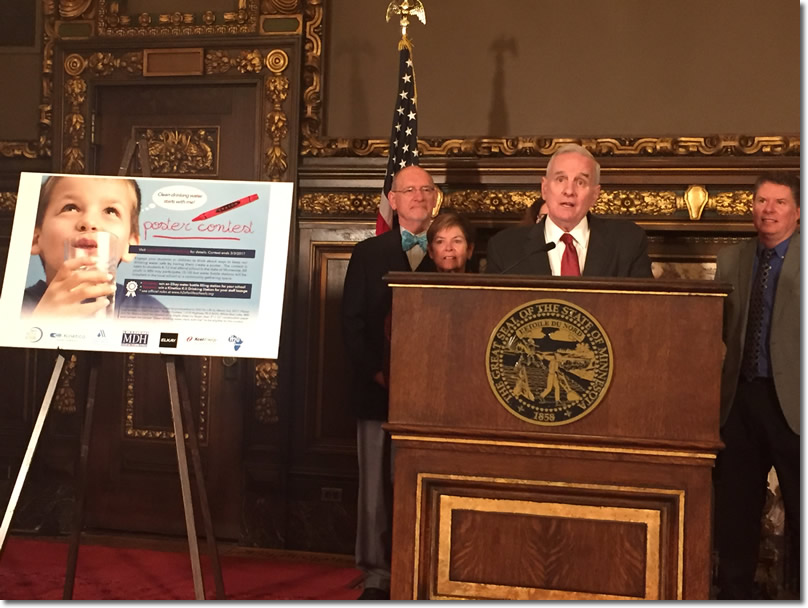 "Clean water has to be an ethic, not an edict," said Governor Mark Dayton February 9 when he announced the annual water poster contest, conducted by H2O for Life and co-sponsored by the Minnesota Department of Health. Clean Drinking Water Starts with Me! is the theme for this year's contest as Minnesota students at various grade levels submit posters with a grand prize of a bottle filling station installed in the winner's school. The winning posters will be displayed in the state capitol and at the Minnesota Department of Health exhibit in the Eco Experience building during the state fair. Below is the grand-prize winner, submitted by Jaclyn Weiss, a senior at Burnsville High School.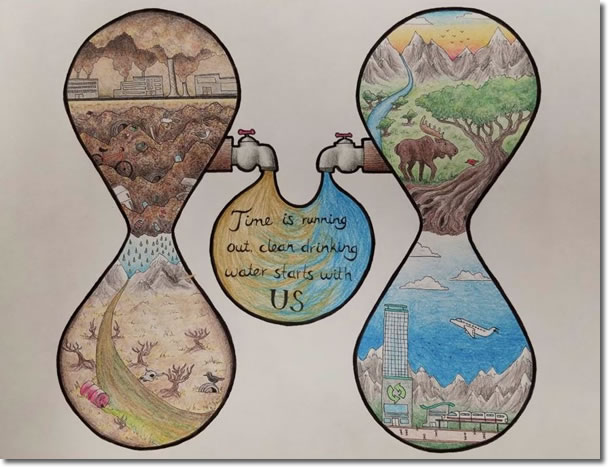 25 by '25
Governor Dayton also announced a new "25 by '25" water quality goal to spur innovation and collaboration around strategies to improve Minnesota's water quality 25 percent by 2025.
"Without an ambitious, achievable goal, the quality of our water will continue to deteriorate," he said. "Minnesotans must set this goal now and then work together to achieve it. I ask all Minnesotans to join me in finding solutions that will ensure our children and grandchildren inherit clean water to drink, swim, and fish in.
"This is everyone's challenge—and everyone's responsibility."
Achieving a 25 percent improvement in water quality statewide will also help Minnesota meet existing commitments to reduce phosphorus 12 percent by 2025 and nitrogen 45 percent by 2040 in the Mississippi River.
25 by '25 is a call to action to drive public engagement and partnerships, not a call for additional regulations.
Go to top
Slovenija Declares Water a Human Right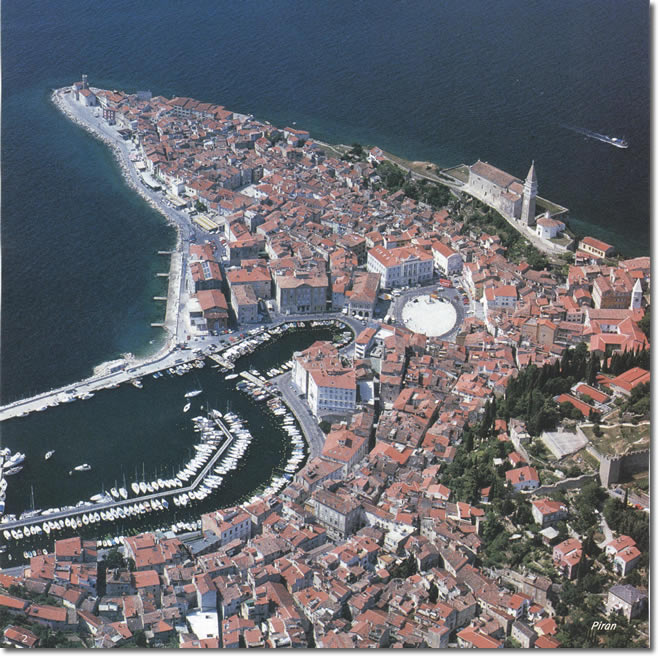 Slovenija (also spelled Slovenia)—a nation on the Adriatic Sea of approximately 8,000 square miles and 1 million people—has declared drinkable water a human right.
In November 2016 Slovenija became the first country in the European Union to amend its constitution to state that drinkable water is a human right. In 2010 the United Nations General Assembly had recognized the "Human Right to Water and Sanitation," and some South American countries, including Uruguay, have made water a constitutional right; Slovenija has become the first in Europe to do this.
Miro Medved, the consul of the Republic of Slovenija in Minnesota, praised the decision. "I'm very proud of it," he said. "Slovenija is very conscious of the environment. Making water a human right fits in. It's consistent with the philosophy of the country and its citizens. People have a sense of pride because they're very proud of their water."
Cindy Gauthier, whose great-grandparents were among the first to emigrate from Slovenija to the United States, in 1868, said, "It's good for a teeny teeny country to show what it should do with water and that it should be a basic human right."
John Zakelj, who was born in a refugee camp in Slovenija in 1948 and came to the United States when he was one-and-a-half, said his relatives were used to clear water in Slovenija and "were shocked to see how dirty the Mississippi River is when they come to visit."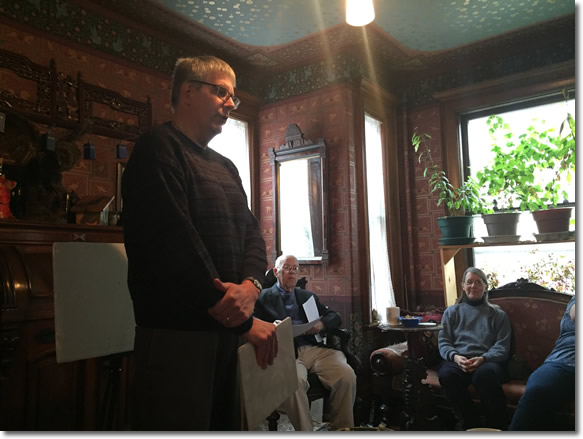 Mike Koski, president of the Twin Cities Slovenians, addresses a group during the Annual Slovenian Day at the Julian H. Sleeper House in St. Paul.
Go to top
Water May Bring Shrimp to Luverne
The Lewis & Clark Regional Water System is still making its way through southwestern Minnesota, and it's already producing benefits associated with abundant sources of water.
Conceived in 1988 as a way of serving water-challenged areas in South Dakota, Iowa, and Minnesota, the Lewis & Clark project takes water from a series of wells that tap into an aquifer adjacent to the Missouri River near Vermillion, South Dakota. The water is delivered to communities as far away as 125 miles.
Luverne, one of the first Minnesota partners in the project to receive water, may become the site of Minnesota's first "shrimp harbor," a commercial-scale shrimp producer. "It would be a major economic development coup for the community and surrounding area," said Troy Larson, executive director of the Lewis & Clark Regional Water System. Larson added that the mayor of Luverne and others told him, "Luverne wouldn't even be considered if not for the Lewis & Clark project."
If constructed, the $48 million facility would produce 150 million shrimp—raised from the size of a mosquito to a marketable size—each year. "We've said all along that Lewis & Clark water is a key to expanding economic development, and this is a case in point," said Larson. "That's how critical water is to value-added agriculture, which is highly dependent on water."
Larson said he had dairies, pork producers, ethanol facilities in mind when contemplating the role of water in agricultural activities. "Who would have thought of shrimp in southwest Minnesota?" he asked. "That's crazy.
"Crazy in a good way."
Go to top
Osseo Water Tower May Be Placed on Historic Register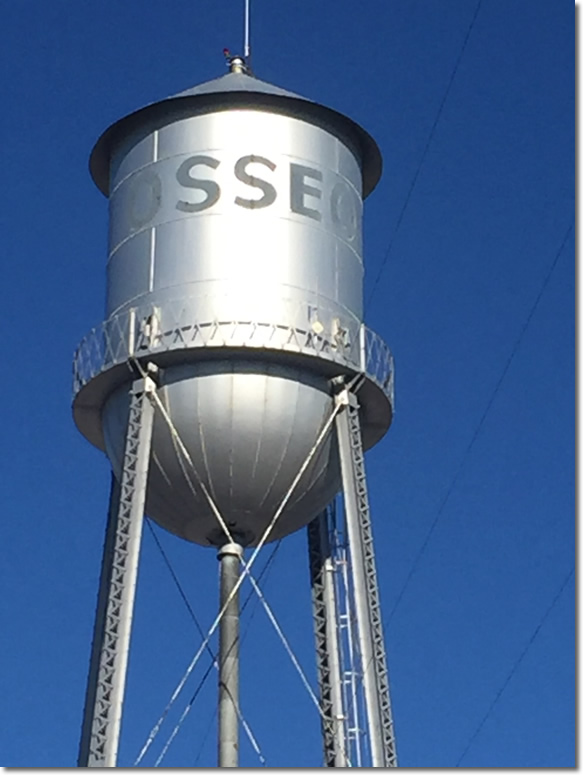 In 2013, as the water tower in downtown Osseo was approaching its 100th birthday, no longer containing water but serving as a familiar landmark, the city included an item in its newsletter, asking residents for feedback as it considered demolishing the tower.
Kathleen Gette, a proposal writer in her career, volunteered to write the grants to seek historic status for the tower, which would open doors for funding and help cover the costs to rehabilitate the iconic tower. "It's structurally sound," said Gette, "but it is in need of sprucing up, which is where the conversation started."
Gette also started a "Save the Osseo Water Tower" Facebook group and collaborated with the Minnesota Historical Society's State Historic Preservation Office, "which is a wonderful partner and works to preserve historic structures throughout Minnesota," Gette noted.
Currently, Gette is writing the condition assessment grant through which the Minnesota Historical Society would fund an evaluation to identify potential repairs, repainting, and lead abatement/encapsulation needed to bring Osseo closer to its goal of saving the water tower.
It is likely that the nearly 102-year-old tower will be placed in the National Register of Historic Places this spring. In addition to opening funding opportunities for the water tower's rehabilitation, listing of the water tower property in the National Register will recognize and celebrate the heritage of both the water tower and the city of Osseo.
More on water towers in Minnesota: A Look at Water Towers
Go to top
Shoreview Thrives with New Water Treatment Plant
Shoreview is a suburb in the northern Twin Cities with approximately 26,000 residents and has been ranked by Family Circle magazine as one of the best cities for families. The city grew rapidly in the 1970s and 1980s, residentially and commercially, but focus has shifted from new development to infill and redevelopment. The city has a number of large employers and a stable tax base.
Its water utility provides approximately 3 million gallons a day (MGD) of safe drinking water to its citizens and businesses and, until recently, did not have a water treatment plant. Shoreview had operated a water supply system consisting of six wells, raw-water transmission piping, a storage reservoir, chemical feed systems, and a booster pump station. It served the city well for decades, but increasing color-related concerns and aging infrastructure prompted the city to hire Advanced Engineering and Environmental Services, Inc. (AE2S) of Maple Grove, Minnesota, to design an 8 MGD filtration plant to remove iron and manganese.
Manganese, which can discolor the water, was the main motivator for the plant, according to utilities supervisor Kevin Chmielewski, who said that manganese levels had been rising and causing more customer complaints. The objectives established for the new treatment plant included ammonia removal, iron and manganese removal, hydrogen sulfide removal, radon removal, fluoridation, disinfection, a protective disinfectant residual in the distribution system, and disinfectant by-product control.
Options Evaluated and Treatment Process Selected
With objectives determined, the city worked with AE2S to evaluate several alternative technologies and conduct a pilot study evaluating greensand filtration and alternative oxidation processes. Chmielewski added that the new treatment process positions the city to meet future regulations that could become part of the federal Safe Drinking Water Act.
The treatment process (shown below) consists of: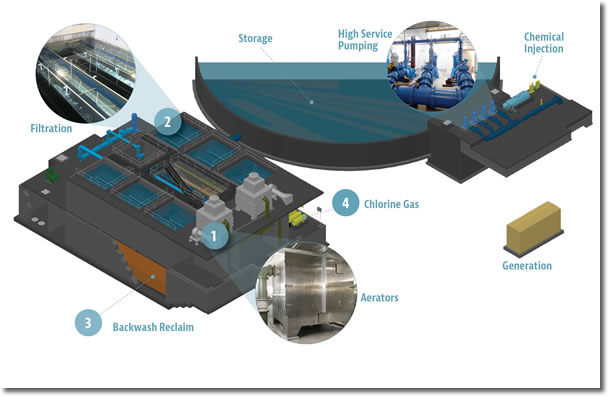 Two forced draft aerators for preliminary oxidation to the iron and manganese as well as to release any dissolved gases in the water; the aeration also limits the amount of chlorine needed.

Six dual-sand filters (greensand and anthracite) to remove any manganese after aeration.

Backwash reclaim, which sends the backwash water from the filters to a pair of 215,000-gallon-reclaim basins, where the iron and manganese that have been removed are settled out. The rest of the water is suctioned from the top of the basins back to the treatment process, reducing waste.

Following treatment, chlorine and fluoride are added.
Construction
Construction began in June of 2015, and the treatment plant was on-line by the end of October of 2016. When the new water treatment plant came on line, Shoreview's distribution system needed to be flushed to minimize water quality complaints. The flushing strategy was developed through use of the city's distribution system model to determine the most efficient flushing method and anticipate the required amount of time to flush the system.
With the help of AE2S, the city alerted its citizens of the change and what to expect during the flushing process. Chmielewski's prior experience working at the city of Circle Pines, another northern suburb, in the 1990s taught him the value of upfront communications.
It took time for the community and Shoreview's operators to become comfortable with the improved disinfection strategy. Their previous chloramine disinfection strategy used the naturally occurring ammonia in the water and combined it with chlorine to create a chloramine disinfectant. Shoreview's ability to create this chloramine disinfectant was restricted by the amount of naturally occurring ammonia in the raw water. The new plant produces additional disinfectant that allows for an extended reach in their system. This additional disinfection strength provides safer water to its residents. The distribution system also acclimated to the new disinfection strategy, allowing for a more stable residual over time.
The plant is on the north side of Minn. Hwy. 96, just to the east of Victoria Street, a location chosen for flexibility and future growth. There is sufficient room to expand, if needed, to twice its size by adding a mirror image of the existing plant to the south side of the clearwell.
Due to the location and visibility of the new site, the city considered its curbside appeal and how it fit into the community. Not only does the exterior brick match surrounding buildings, the filter rooms were built to include decorative lights that turn from dark blue to light blue during the day or red and green during the holidays. The lights shine through the windows and make the building a positive addition to the area.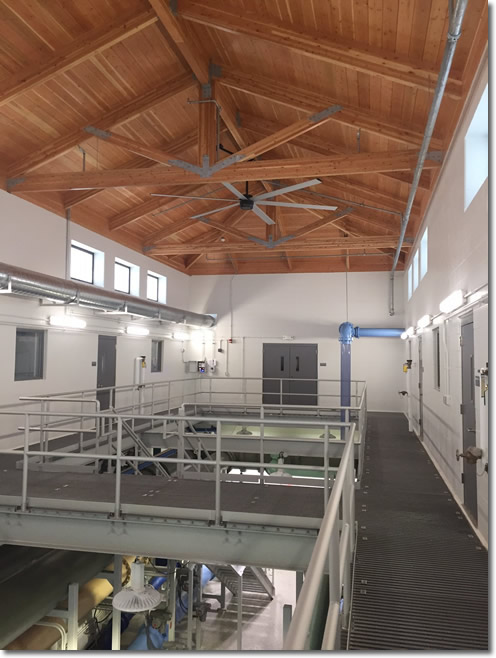 The water treatment plant features attractive wooden ceilings.
As for financing the new plant, the city of Shoreview took a progressive approach to infrastructure funding and serves as an example in the metro area in the practice of responsible planning and budgeting for capital improvements projects. The $10.4 million project was financed through the municipal bond program and pro-active water rate planning.
So far the response has been positive from residents. Their questions have been answered and their concerns addressed throughout the whole process. Now that the system is fully operational the residents are grateful for a safe and stable water source.
Chmielewski said, "I'm happy to have been part of a project that will make such a big impact on our community."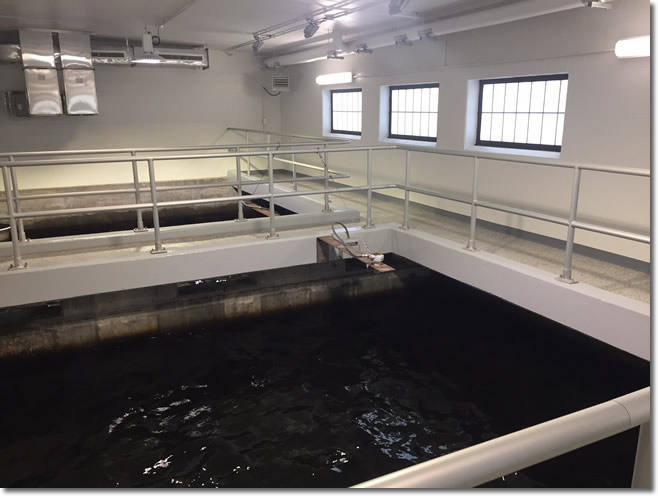 Construction on the new water treatment plant in Shoreview began in June 2015 and was completed in October 2016.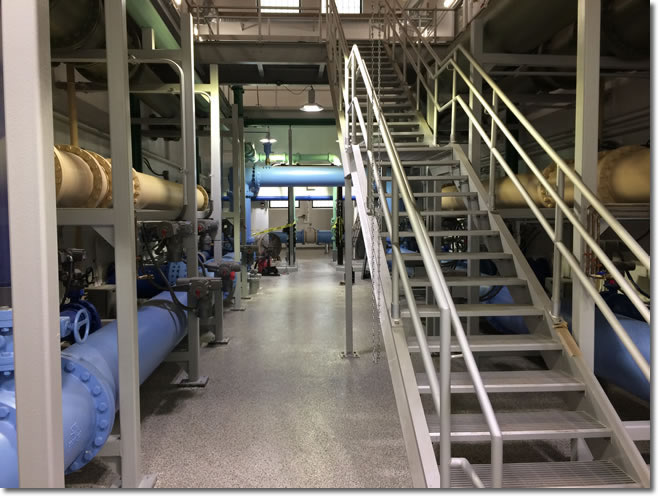 Go to top
Dan Boyce Retires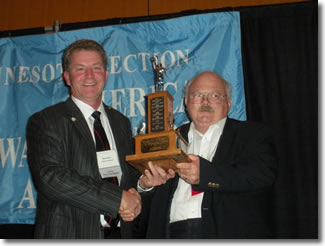 Dan Boyce (right) receiving the L. N. Thompson Award in 2011.
Dan Boyce, the utility manager for Grand Forks Water & Light, has retired after 26 years with the utility. Boyce kept water operations going in East Grand Forks during the devastating flooding in 1997. Dan is the recipient of the two highest honors from the Minnesota Section of American Water Works Association; he received the George Warren Fuller Award in 1995 and the Leonard N. Thompson Award in 2011.
Go to top
Water Bar Coming to the State Fair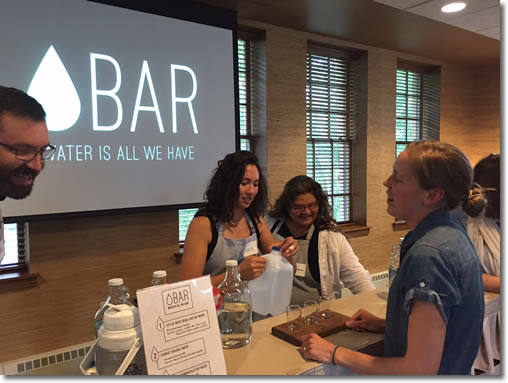 "Welcome to Water Bar. Water is all we have." Visitors to the state fair will hear those words from volunteers staffing the Water Bar in the EcoExperience building this summer. All water professionals in Minnesota are invited to sign up for a shift and serve visitors water from different cities in the state. This is a chance to engage visitors about water issues and concerns. More information will be posted, when available, on how to sign up.
More information: Water Bar
Go to top
MDH Survey of Water Affordability
In February 2017, the Minnesota Department of Health (MDH) received 12 responses from community water systems in the state in response to a survey regarding water affordability. The Minnesota survey is a follow-up to a national assessment: A Burgeoning Crisis? A Nationwide Assessment of the Geography of Water Affordability in the United States
Here are the questions asked and some of the responses:
What typical steps does your system take to address delinquent billing?
Reminder notice(s)
Payment plans (installments or extensions)
Collection agency
Shut off service (water or electric)
Add to property taxes
Informal contact (small systems)
What percent of, and how quickly is, delinquent billing resolved at each step?
The following steps resolve delinquencies at these percentages (0.33-5% of total billings are delinquent):
50-95% of customers that receive reminder notice(s) pay; some take advantage of payment plans, installments, extensions, or low-income resources.
69% of customers that receive notice the bill is going to a collection agency/goes to a collection agency, pay .
27-98% of customers with service (water or electric) shut off pay; some service connections may not be in use, which are likely part of the 27% .
2.5-5% of all delinquent billing goes to property taxes.
Important to note: There is a cost to the utility to address delinquent billing, no matter which steps are taken.
Is financial assistance or reduced rates available for low-income customers from either your system or other organizations?
None
Utility payment plans, i.e., installments
Energy assistance programs (may or may not include water; typically only pay electric)
County social services or economic assistance
Non-profit organizations, i.e., Salvation Army
Utility donation program
What ideas would you suggest to help address delinquent billings for low income customers (statewide perspective)?
Provide a list of resources for individual budget counseling (effective?).
Maintain a list of resources for financial assistance.
Encourage customers to use auto-pay, or set aside a specific dollar amount each month.
Work with a non-profit or other agency to set up a utility donation program.
Provide installment payments as an option (already being done at many community water systems).
Go to top
Unregulated Contaminant Monitoring Rule 4
On December 20, 2016, the U. S. Environmental Protection Agency (EPA) released the final Unregulated Contaminant Monitoring Rule 4 (UCMR4). The rule establishes a new list of unregulated contaminants to be monitored at public water supplies (PWSs) and the conditions for that monitoring. The purpose of the UCMR monitoring is to provide the EPA administrator with data to support decisions on whether or not to regulate these contaminants. This is the fourth round of the UCMR program, with a new round of the program occurring every 5 years.
Under the UCMR4, all systems serving populations of more than 10,000 and randomly selected systems serving 10,000 or fewer are required to be monitored. Monitoring will occur sometime during 2018 through 2020. Contaminants monitored for under the UCMR4 are 2 metals, 9 pesticides, 3 alcohols, 3 semi-volatiles, 3 brominated haloacetic-acid groups, 2 disinfection by-product indicators, and, for surface water systems, 10 cyanotoxins. The Minnesota Department of Health, as it does with most regulated contaminant monitoring, will assume responsibility for sample collection and pay for analyses from the Service Connection Fee fund (EPA will pay for samples collected from small PWSs). Results will be electronically reported to the EPA by the selected laboratory and a copy of the results will be sent to PWSs.
Details about the rule: Monitoring Unregulated Drinking Water Contaminants: Fourth Unregulated Contaminant Monitoring Rule
Questions may be directed to Todd Johnson, 218-308-2100.
Go to top
Changes in Minnesota Department of Health District Engineers
Lucas Hoffman Joins MDH as Pederson, Schultz, and Sweers Retire
Longtime Minnesota Department of Health (MDH) district engineers Mark Sweers and Dave Schultz are retiring.
Dave began in March 1983. In addition to being the engineer for the MDH Central District, Dave has been active in Minnesota American Water Works Association (AWWA). He was the Minnesota Section's director to the association board and received the section's highest honor, the George Warren Fuller Award. Dave is a pilot and has often flown to fishing expeditions in Canada. He says he will be doing more fishing and flying in his retirement. Dave thanks all the people he has been privileged to work with.
Mark, a Michigan native, had a short stint with the Environmental Protection Agency in Washington, D. C., before starting as the engineer in MDH's South Central District March 2, 1977. He considered it a privilege and a pleasure to work with the operators in his district and wishes all of them the best. Mark will be doing more hunting, fishing and working on his golf game in his free time.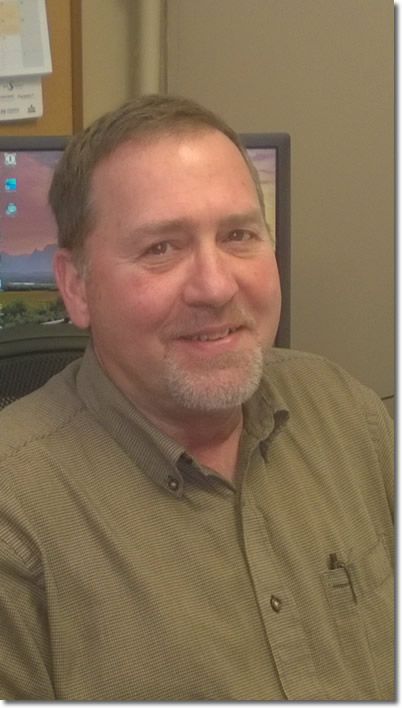 Mark Sweers
In addition, Steve Pederson, who had been the engineer for the West Central District, retired last year. "Pete" joined MDH in its Minneapolis office as a fluoridation engineer in 1980. After a stint in plan review, he became the engineer for the West Central District and moved to Fergus Falls in the fall of 1985. Steve was also active in the water operator schools west-central Minnesota. Steve, Mark, and Dave provided a combined total of 110 years of service.
As a successor to Steve Pederson, Lucas "Duke" Hoffman began in March as the West Central District engineer in Fergus Falls, not far to the northwest of Lucas's hometown of Ashby. He got his degree in civil engineering from North Dakota State and began as an engineer at Northern Technologies out of Fargo. "We specialized in geotechnical engineering, construction materials testing, and construction observations. Roughly two years later I have the pleasure of working with the DOH." Duke and his girlfriend, Melissa, live in Moorhead with their cats, Wilson and Oliver.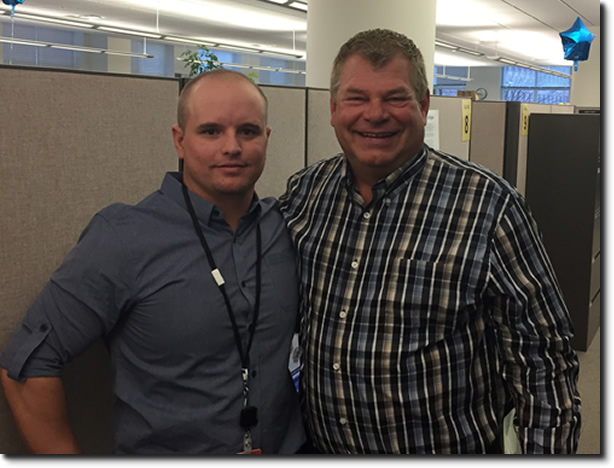 Lucas "Duke" Hoffman and Dave Schultz
Go to top
Breckenridge Featured on CBS Infrastructure Segment
Minneapolis Also Gets Attention on Local TV
CBS Sunday Morning examined the nation's need for maintaining infrastructure on March 5. While most of the story focused on roads and bridges, it included a look at Breckenridge's 79-year-old water treatment plant. Superintendent Jim Bogenreif (who has been with Breckenridge for nearly half of the treatment plant's life) walked the CBS crew through the plant and showed the rust on the raw-water transmission line. "If this were to fail, blow a hole," he said, "we would not have any water.
"It scares me."
Breckenridge has been trying to get funding to replace its lime-softening plant, and Bogenreif hopes this will happen in the next two years. After commissioning one design, which estimated the project at $13.6 million, the city hired Ulteig Engineers Inc. of Fargo, to redesign the initial plans. Bogenreif says the new design is scaled down—for example, it doesn't include treatment for surface water—so that Breckenridge can finance it with principal-forgiveness funds already reserved for the project, with an additional below-market-rate loan from the Drinking Water State Revolving Fund.
Bogenreif said CBS left out some political comments he made, "that aging infrastructure across America is getting bad, and the federal government is not doing its share to fund the states to address the needs."
Breckenridge draws its water from a pair of wells two miles north of the city from an aquifer that is mostly free of health-related contaminants but that has hydrogen sulfide and high hardness. The current plant has four gravity filters, and the new one will have three. Bogenreif says that the new plant will include an aeration system to remove total hardness and hydrogen sulfide before the water reaches the contact basin, greatly reducing the lime feed.
If all goes well, the new plant may be completed in two years. Working locally and promoting globally, Bogenreif said of his appearance on CBS, "I'm doing my best to bring Breckenridge into the light. Rural Minnesota needs attention to infrastructure."
Minneapolis Expansion on KSTP Television
On March 19, 2017, Annika Bankston, superintendent of water treatment plant operations and maintenance for Minneapolis Water Works, gave a KSTP television video crew a tour of the construction to upgrade its 100-year-old filtration plant. The report pointed out the "good value for taxpayers" in that the $63 million project was more cost-effective than a new plant, which would have cost approximately $250 million.
The city is positioning itself for the future as it anticipates new regulations and challenges, preparing itself to deal with the contents of the Mississippi River, its source of water, 50 years from now. Water quality manager George Kraynick said, "It's those long-term trends we need to be cognizant of to really be sure our treatment techniques can address what the river can throw at us."
Although Jim Bogenreif's attempt in Breckenridge to address the lack of funding ended up on the cutting-room floor, KSTP noted that in the 1970s, when the Safe Drinking Water Act was passed, the federal government paid for more than half the costs of water and wastewater treatment and that now, when the needs are great, almost no federal money is available.
Paying the Price for Better Infrastructure: CBS Sunday Morning
Go to top
2017 Drinking Water Institute Scheduled for August 7-9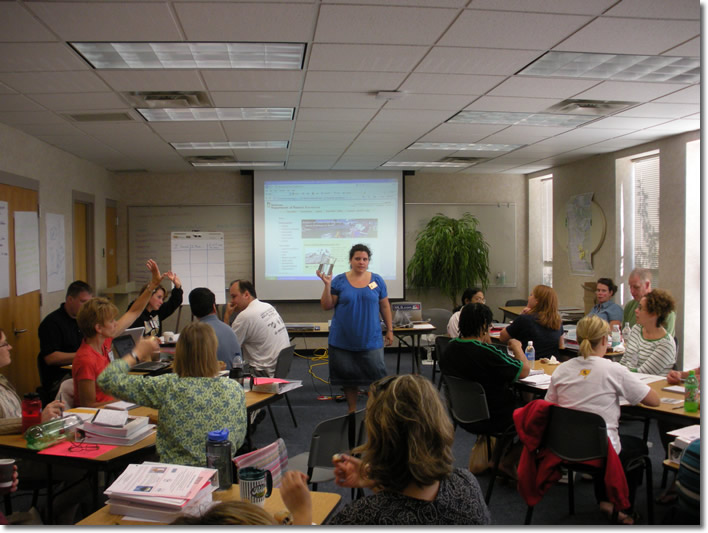 The 2017 WaterWorks! Drinking Water Institute for Educators will be held from August 7 to August 9 in Lakeville.
Each year Minnesota science teachers attend the three-day Institute, learning about drinking water and about ways to develop inquiry-based activities that can be incorporated into their existing science curriculum. The program is free to teachers, who receive college credit for their participation.
WaterWorks! is sponsored by the Minnesota Department of Health and Minnesota American Water Works Association.
More information is available on the Drinking Water Institute website.
Go to top
Words to Live By
When growth stops, decay begins.
Go to top
Reminder to All Water Operators
When submitting water samples for analyses, remember to do the following:
Take coliform samples on the distribution system, not at the wells or entry points.
Write the Date Collected, Time Collected, and Collector's Name on the lab form.
Write the Sample Point on lab forms for bacteriological and fluoride samples.
Attach the label to each bottle (do not attach labels to the lab form).
Include lab forms with submitted samples.
Do not use a rollerball or gel pen; the ink may run.
Consult your monitoring plan(s) prior to collecting required compliance samples.
Notify your Minnesota Department of Health district engineer of any e-mail changes for contact people.
If you have questions, call the Minnesota Department of Health contact on the back of all sample instruction forms.
Calendar
Operator training sponsored by the Minnesota Department of Health and the Minnesota AWWA will be held in several locations this spring.
Register for schools and pay on-line:
Go to top
Last Updated:
10/03/2022