WIC Program
Directories
Other Languages
Follow WIC
Contact Info
Minnesota WIC Program
651-201-4444
800-657-3942 (toll-free)
Contact Info
Minnesota WIC Program
651-201-4444
800-657-3942 (toll-free)
My Minnesota WIC App
---
On this page: Privacy Policy | App Downloads | QR Code | Informational Materials | Technical Documents
---
The My Minnesota WIC App can be used to easily and instantly check if a food item is WIC-allowed and find WIC-allowed stores nearby. It can also be used by registered WIC households to check benefit balances and receive reminder messages for scheduled and missed appointments. It is currently available for iPhone iOS 16.0 and higher, and Android version 6.0 and up, and can be downloaded from the App Store and Google play.
App Update and Older Phones
iPhones older than 7 (released in 2016) cannot download the My MN WIC App because those phone models cannot update to iOS version 16.0. Apple no longer supports older iOS versions and requires that all app updates are only available for iOS version 16.0 or higher.
Current WIC App users with an iPhone 7 or earlier, who downloaded the app before its June 2023 update, can continue using the app but will not be able to see or use WIC Mobile App enhancements or upgrades. This includes app notifications. Users will still receive messages and can view those in the messages section of the app.
New WIC participants with an iPhone 7 or earlier may not be able to download the My MN WIC App. Local agencies are aware of app notifications and can share that important information with participants.
MN WIC surveyed all WIC participants prior to the June 2023 update to determine the types of phones and models participants use. We received 7,424 responses and only 1.5% of the participants surveyed indicated their iPhones were older than 7.
This QR Code opens the My MN WIC App Downloads page with direct links to the mobile app downloads in the App Store (iOS phones) and Google Play (Android phones). The image file (appqrcode.png), which can be used by Local Agencies, has been posted to the FileZilla Agencygateway >> WIC Graphics folder.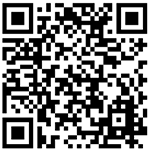 ---
Informational Materials
My MN WIC App Update (PDF) - 6/14/23
Information about an app update being released on 6/17/23, changes in Apple requirements for apps, and its impact on WIC app users.
My MN WIC App Updates (PDF) - 9/21/22
A high-level overview of app changes implemented on September 24, 2022.
My MN WIC App Training
My MN WIC App Contact Us & Mobile Management Overview that documents changes to the My MN WIC App screens, with a focus on the Contact Us feature and Mobile Management website and an online training module providing an overview of general app functionality as of Version 5.4.
---
Technical Documents
My MN WIC Mobile App Technical Specifications (PDF)
My MN WIC Mobile App Current Functionality (PDF)
---
Last Updated:
06/29/2023