School E-cigarette Toolkit
Tobacco Topics
Related Topics
Contact Info
Commercial Tobacco Prevention and Control
651-201-3535
866-901-8316 (toll-free)
Contact Info
Commercial Tobacco Prevention and Control
651-201-3535
866-901-8316 (toll-free)
School Toolkit for E-cigarette Use Prevention and Cessation
The rapid uptake of e-cigarettes (also known as vapes or vaping devices) has reversed a trend of declining teen commercial tobacco use in Minnesota. Data show about one in five high school students use e-cigarettes. E-cigarettes contain nicotine, a chemical that is highly addictive. Not only does the use of these products increase the risk for addiction, but it may also worsen chronic health conditions, like asthma, which puts students at risk of increased absenteeism and lower academic performance.
This toolkit is for Minnesota school staff, including administrators, educators, teachers, and health services staff, who are working to address the use of e-cigarettes in schools. It outlines opportunities for action, along with resources and tools to help youth quit.
This toolkit also refers to commercial tobacco products, which are the products tobacco manufacturers and retailers sell. Commercial tobacco is different from the traditional or sacred tobacco, also known as Cansasa, Asemaa, or Kinnikinnick, and which are used by American Indian communities for sacred purposes.
Learn more about Traditional Tobacco and American Indian Communities in Minnesota.
Click to subscribe for updates. We will send you an email when new tools and resources are added.
Explore this toolkit
The state of Minnesota now requires public schools to provide vaping prevention instruction.
Policies, systems, and environmental changes play a major role in changing the acceptability and social norms around commercial tobacco use and reducing secondhand exposure.
All Minnesota teens and adults have access to free support to quit commercial tobacco.
Engage students, faculty and staff, and parents to ensure they have the information they need to comply with policies and support commercial tobacco prevention work for your school.
Visit Commercial Tobacco and COVID-19 for information about vaping and COVID-19.
Incorporating the WSCC model for prevention
The Whole School, Whole Community, Whole Child (WSCC) model is a framework that can be utilized to prevent and reduce e-cigarette use in schools. The model includes ten components of school health that interact to address a child's physical, social, and emotional development. Addressing multiple components of the WSCC model will improve collaboration between school and community leaders to address the underlying reasons and improve student health and learning.
Using My Life, My Quit to help students quit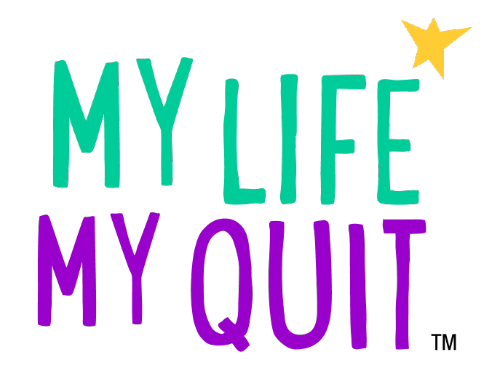 For the first time, Minnesota now has a free and confidential quit-nicotine program for teens: My Life, My Quit™. Teens can enroll by texting "Start" to 36072 or visiting MyLifeMyQuit.com. Learn more in the "Help Students, Parents, and Staff Quit Commercial Tobacco Use" section.
Need more help?
Contact your local SHIP coordinator
To learn more about SHIP in your community or to inquire about partnership opportunities, contact your local public health office.
Contact the Minnesota Department of Education's School Climate Center
Email mde.sstac@state.mn.us.
Last Updated:
05/01/2023