Stories: COVID-19
COVID-19
Related Topics
Contact Info
Infectious Disease Epidemiology, Prevention and Control Division
IDEPC: 651-201-5414
COVID-19 hotline: 1-833-431-2053
Contact Info
Infectious Disease Epidemiology, Prevention and Control Division
IDEPC: 651-201-5414
COVID-19 hotline: 1-833-431-2053
COVID-19 Stories of Community Outreach and Partnership
During COVID-19, staff from across the Minnesota Department of Health (MDH) have been reassigned to help with our public health response. Reaching all Minnesotans with important information about COVID-19 and how to prevent the spread has been a top priority. Many staff have been specifically working to provide culturally and linguistically responsive COVID-19 guidance, partnership, and updates to communities most impacted by health inequities across Minnesota, including Communities of Color and American Indians, LGBTQIA, disability, and faith-based communities.
The following stories highlight the efforts of our staff in collaboration with community partners during the COVID-19 response. Some stories provide insight into how this work is done, others discuss what challenges our teams face, but all of them recognize how COVID-19 has pushed MDH to try new strategies so we can fulfill our mission of protecting, maintaining, and improving the health of all Minnesotans.
---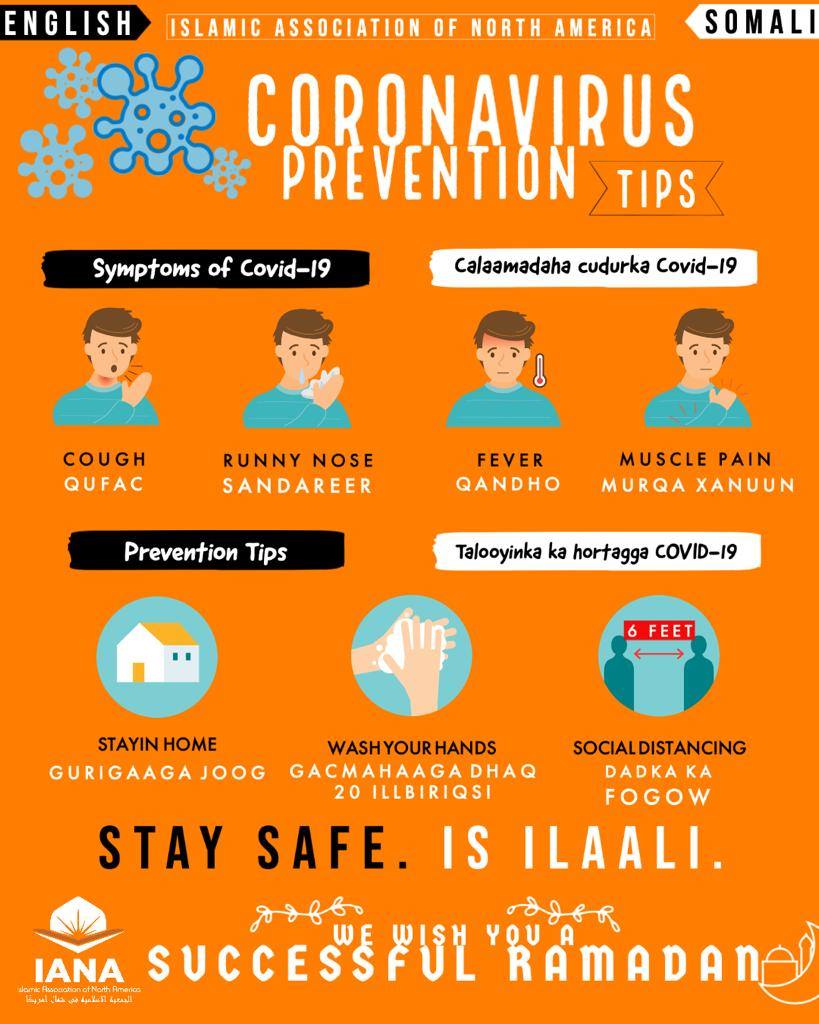 MDH Forges a New Model of Community Partnership
MDH has partnered with more than 120 diverse media vendors and community-based organizations to engage people about health messaging as part of the COVID-19 public health response.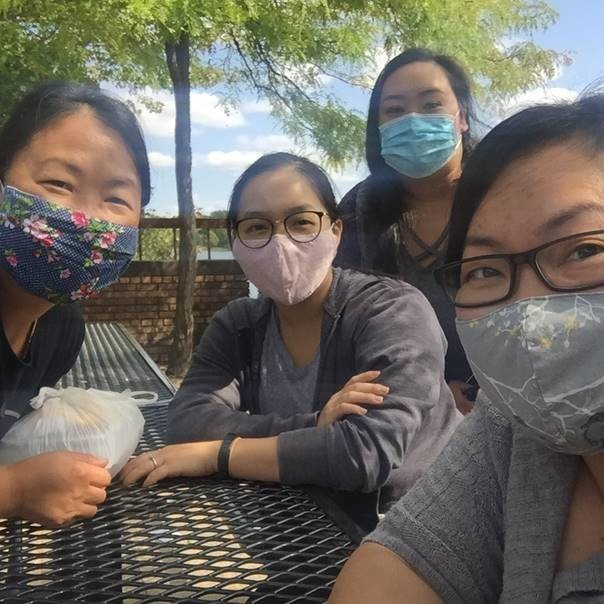 Writing Guidance for Hmong Funerals during COVID-19
MDH staff collaborated with Hmong cultural and spiritual leaders to develop detailed guidance for COVID-19 safety at Hmong funerals, including how to adapt funeral practices to shorter, safer services.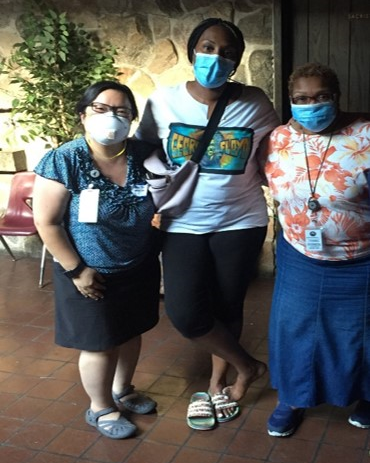 The Power of Lived Experience: Community Outreach for Minnesota's COVID-19 Testing
MDH, the Governor's Office, and community partners collaborated to set up community testing sites across the Twin Cities in June, following the murder of George Floyd. Statewide community testing continues to connect underrepresented populations to safe, no-cost testing.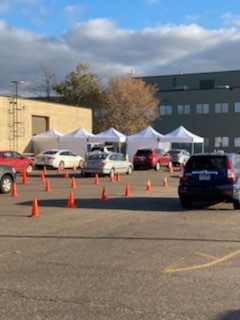 A Peek into Community Testing: Equity, Partnership, and a Voice at the Table
MDH partnered with Stairstep Foundation, a trusted foundation rooted in the African American community, to host no-cost COVID-19 testing events at four different churches and prioritize community inclusion.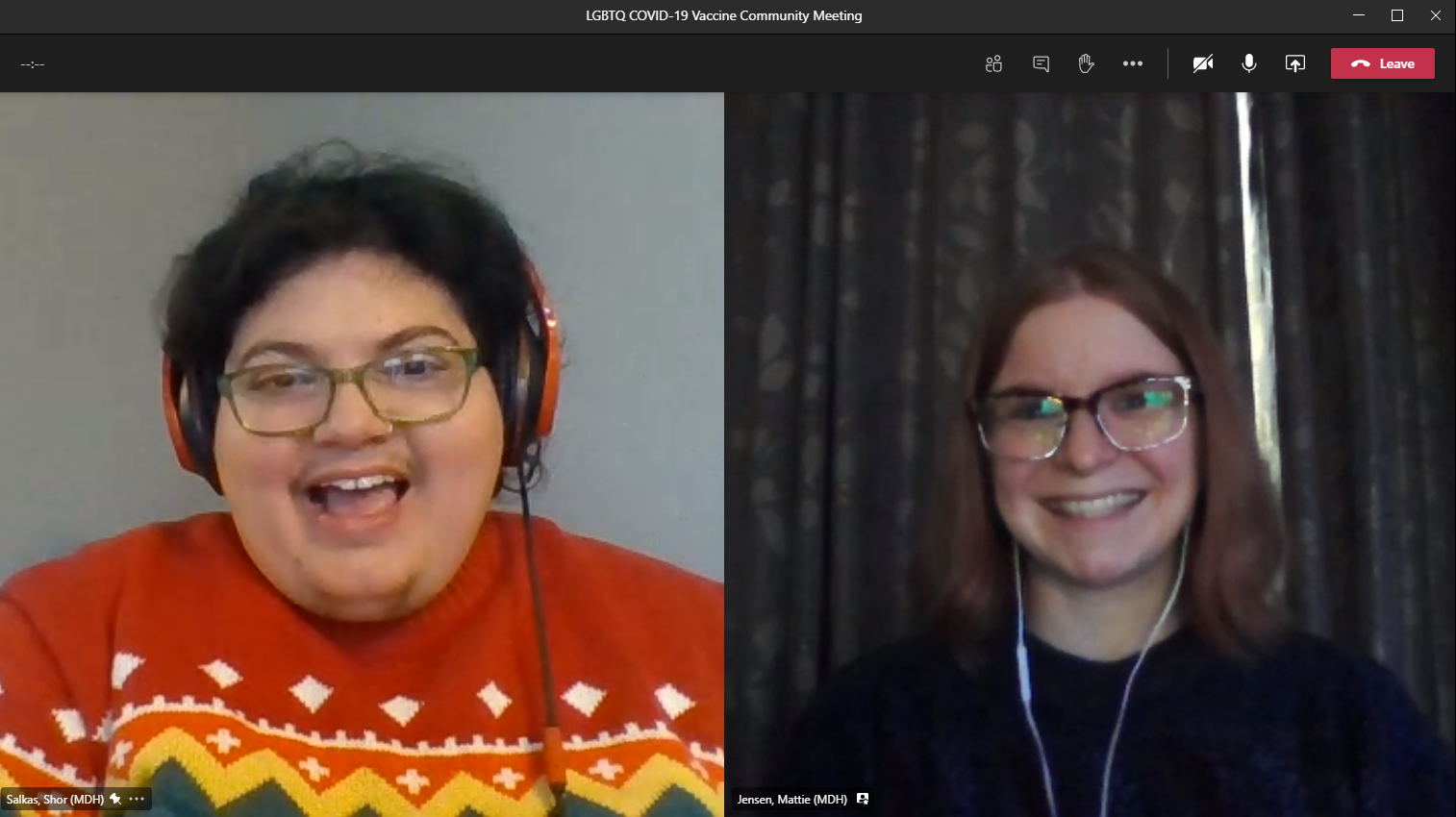 Pairing Community Wisdom with Access to Institutions: The Importance of the LGBTQ Community Liaisons
The MDH LGBTQ community liaison team works diligently to ensure that the LGBTQ community is connected with resources during the COVID-19 pandemic. They advocate for LGBTQ inclusion embedded within the COVID-19 response.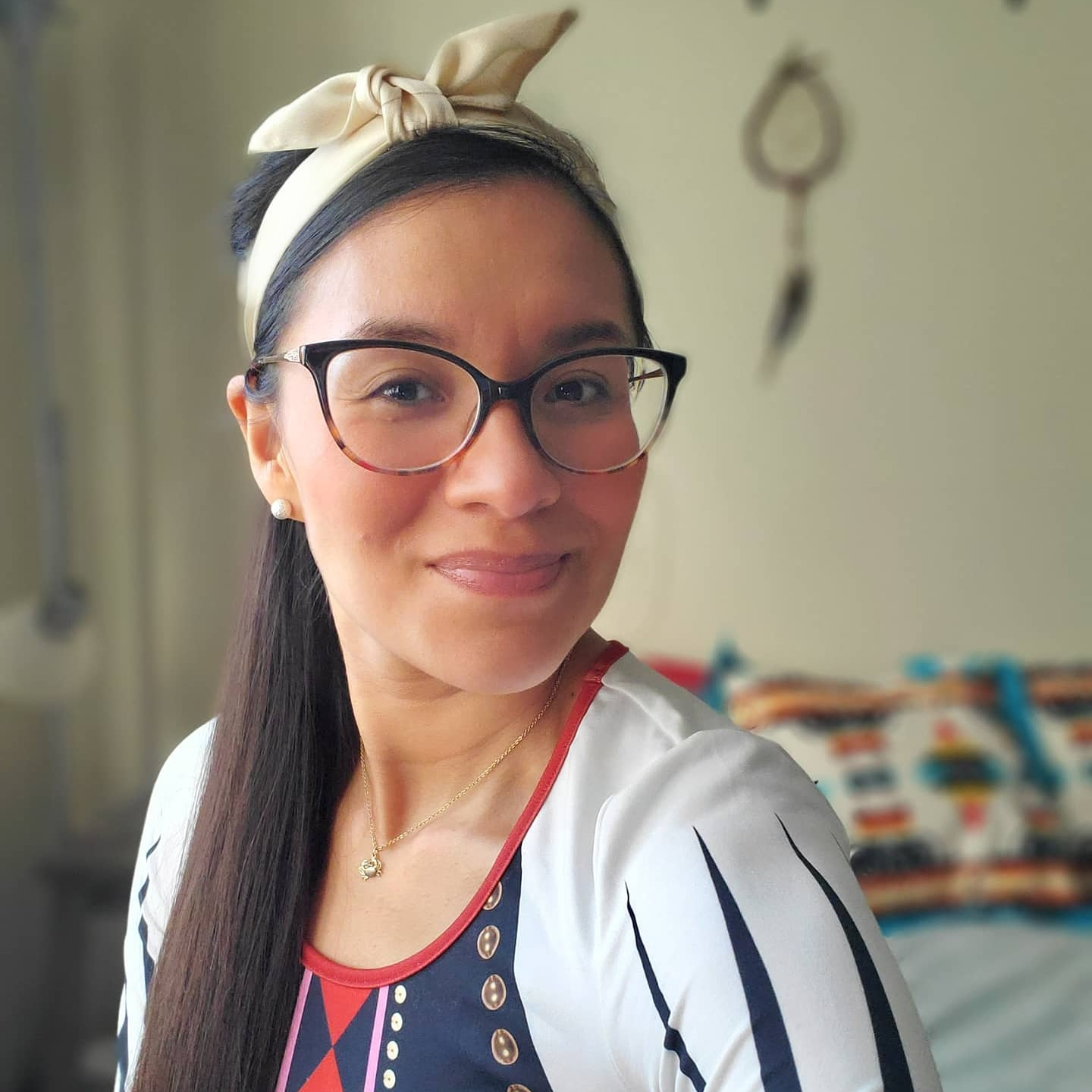 Reconnecting with Indigenous Roots: Tradition and Breastfeeding during the COVID-19 Pandemic
Nitamising Gimashkikinaan brings together doulas able to provide lactation and pregnancy support to Indigenous mothers and babies. The group also provides COVID-19 outreach to the broader American Indian population.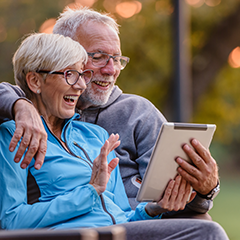 Understanding Impact through Stories: Partnering with People with Disabilities during COVID-19
The MDH People with Disabilities Team collaborates with partners, including COVID-19 Community Coordinators, to ensure that Minnesotans with disabilities have equitable access to resources during the COVID-19 pandemic.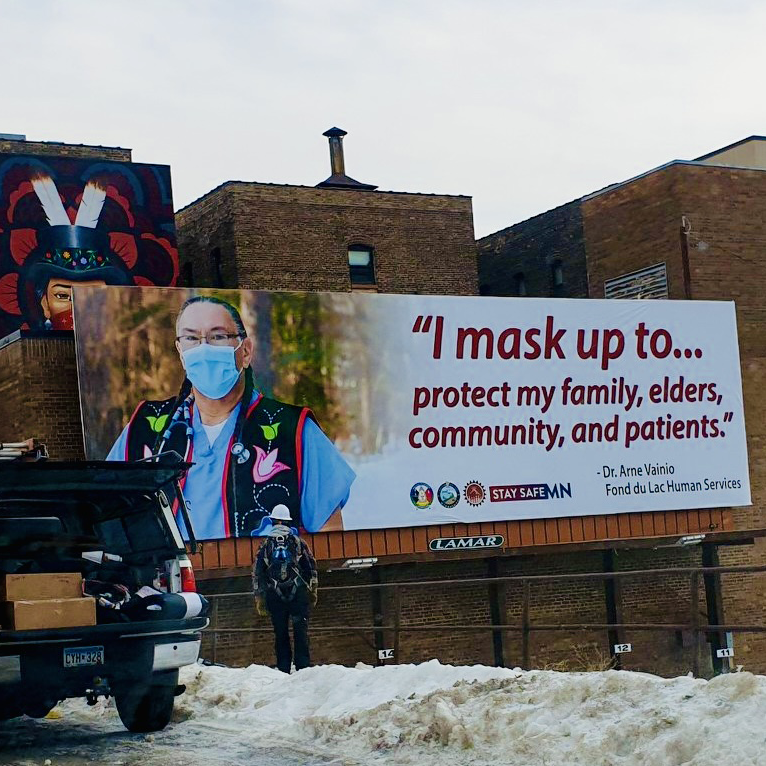 Amplifying the Message: Integrating Art and Public Health to Protect the American Indian Community
American Indian Community Housing Organization (AICHO) worked with local public health on a billboard in Duluth featuring American Indian physician Arne Vainio, MD, and culturally tailored public health messaging.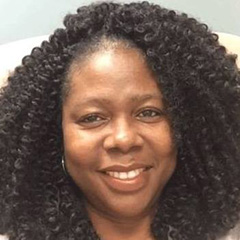 A Minnesota Story of Resiliency and Power: Black Nurses Rock
Taking COVID-19 in stride, Black Nurses Rock passed out masks and hand sanitizer at grassroots events, staffed COVID-19 community testing events, and are now involved in the COVID-19 vaccination rollout.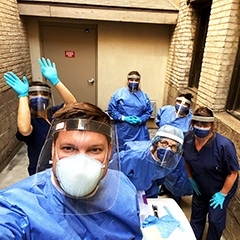 Rushing toward a crisis: How one organization's ability to pivot was crucial in responding to COVID-19
The Native American Community Clinic used a culturally responsive and community-centered approach to reach urban American Indians and people experiencing homelessness for testing events in their communities.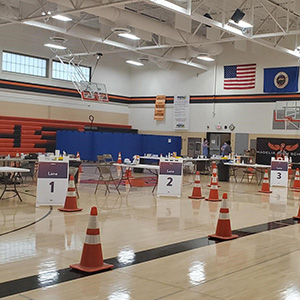 A Tale of COVID-19 Testing in Two Cities: State, local, and community partnership
Watonwan County held two COVID-19 testing events in Madelia and St. James. Building on longstanding community partnerships, the events successfully engaged many members of the local Latinx community.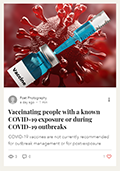 Community engagement and art: A powerful combination in public health
Byron Roberson started Poet Photography in college as a way to channel his talents. He partnered with the MDH through a COVID-19 diverse media contract to create Poet's Uplift, a website dedicated to sharing COVID-19 information tailored to the African American community.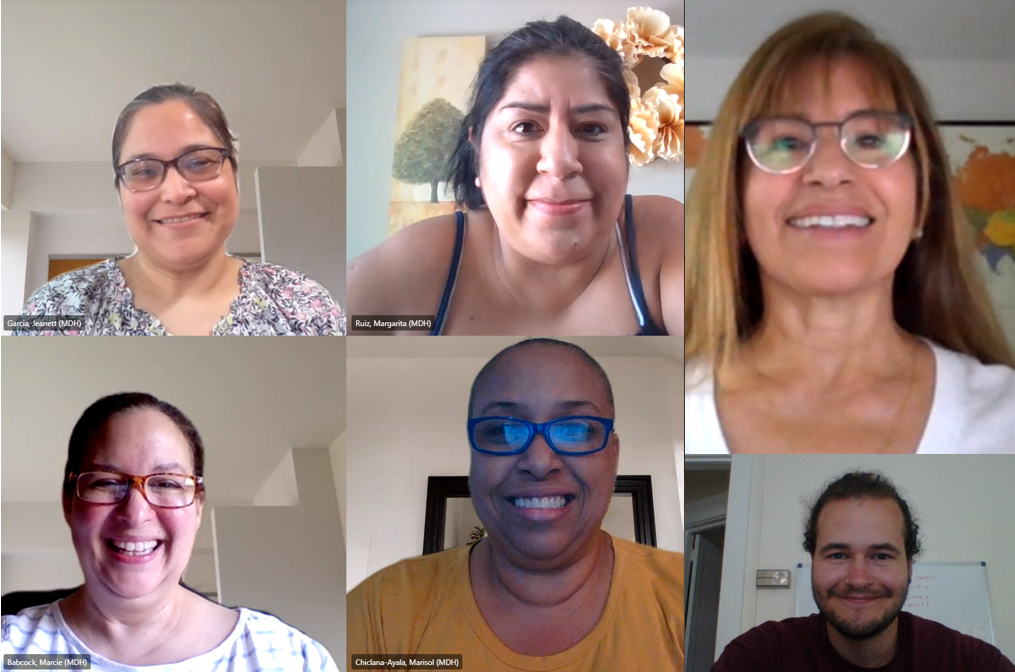 Reflecting on a Year of COVID-19 with the MDH Latinx Community Liaison Team
The MDH Latinx Community Liaison Team has worked tirelessly to advocate for the Latinx community. The team collaborates with community organizations and faith-based leaders to plan testing events, hold biweekly meetings, address vaccine concerns, and more.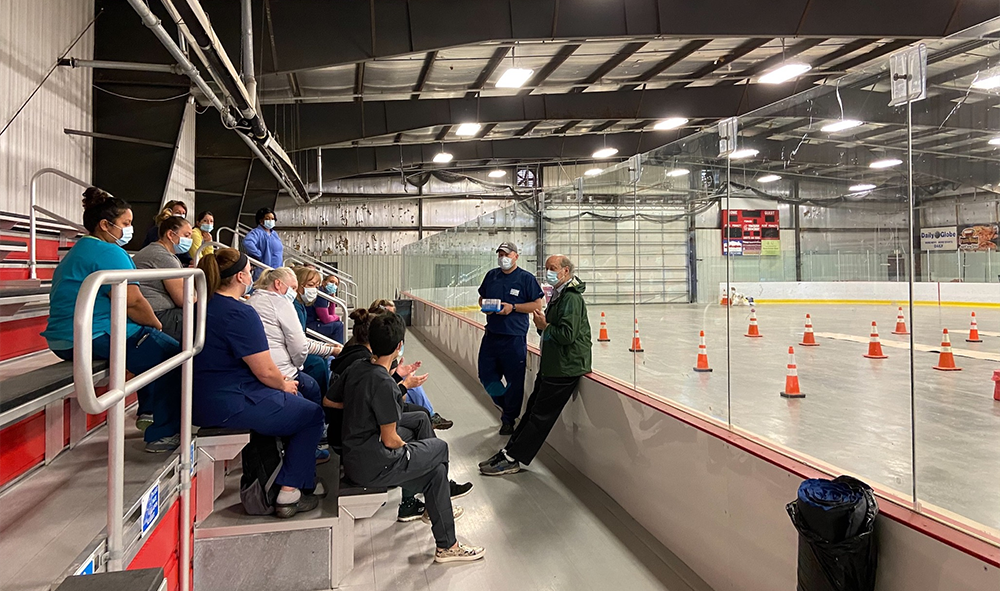 Letting the Community Lead the Way: Nobles County Research Study Sheds Light on COVID-19 Spread
In April 2020, a COVID-19 outbreak temporarily shut down the JBS pork plant in Worthington, Minnesota. The city of Worthington and MDH conducted a research study with 1,961 residents to better understand the impact and extent of the outbreak in Nobles County.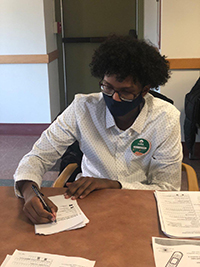 Uniting Against COVID-19: A Unique Public Housing Collaboration for Vaccinating Community
The Minneapolis Health Department, Minneapolis Public Housing Authority, Volunteers of America, and MDH COVID Community Coordinators worked together to bring COVID-19 vaccines to 39 high-rise apartment complexes.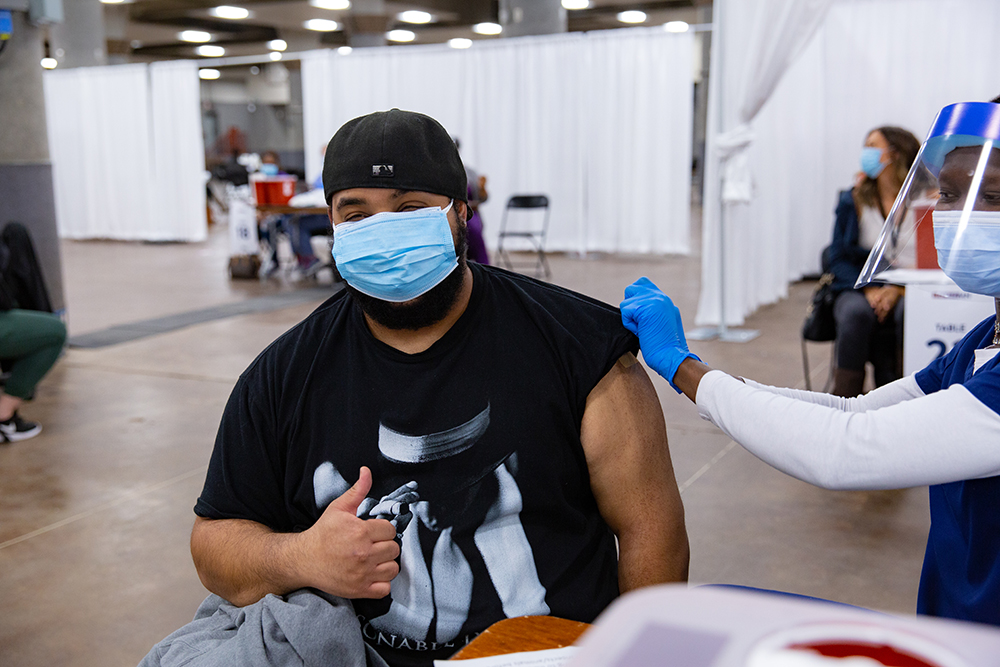 Phyllis Wheatley: A cornerstone for COVID-19 support in the community
Phyllis Wheatley Community Center is a safe haven for the African American community. They host testing events, support vaccination clinics, engage with community members, and connect them to important resources like housing and food assistance.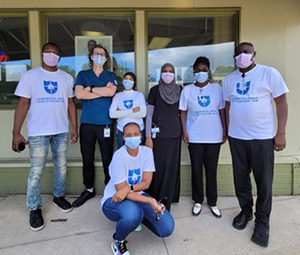 Community Care Clinics of Minnesota–Odam Medical: An outstanding community partnership to vaccinate immigrants in Minnesota
Odam Medical provides community outreach and delivers health care to immigrant communities. The group of clinics forged effective community partnerships to meet people where they are and vaccinate 18,000 patients in a three-month period.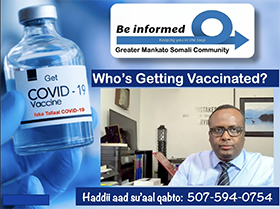 Lending a Helping Hand: Refugee Resettlement Agencies Support Minnesota's Refugee Community During COVID-19 Pandemic
Newly arrived refugees were deeply impacted by COVID-19. Resettlement agency partners – Lutheran Social Services, Catholic Charities of Southern Minnesota, the Minnesota Council of Churches, and the International Institute of Minnesota – witnessed this crisis and have since gone above and beyond to support our newest Minnesotans.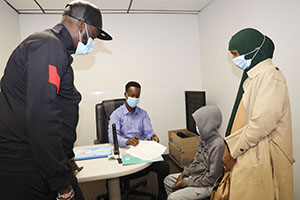 An Outstanding Partnership: Reaching out to Greater Minnesota with COVID-19 Vaccination
Leveraging the existing strengths of partners, MDH successfully partnered with Briva Health Clinic; Islamic Association of North America (IANA); African Career, Education & Resource (ACER); CentraCare hospital; diverse media contractors; and local public health (LPH) to mobilize, plan, and provide vaccinations to the community.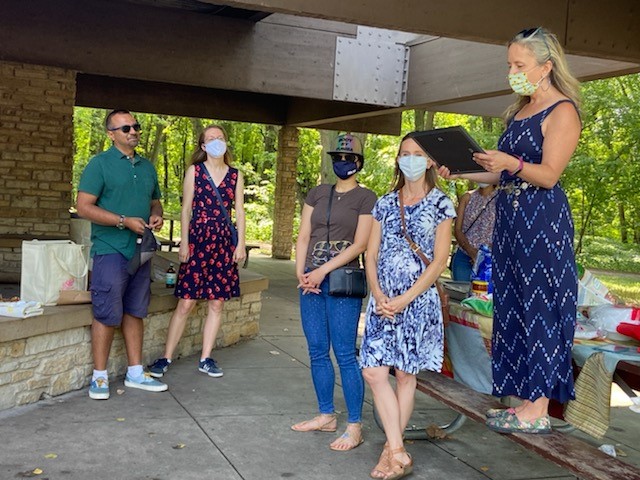 Community at the Heart of MDH's COVID-19 Response
MDH's Cultural, Faith, and Disability Communities (CFD) Branch is much more than a team of 70 contractors and staffers from various units. It is "a family, a support system, and a branch devoted to advocacy towards all the issues that lead to and perpetuate systemic injustices."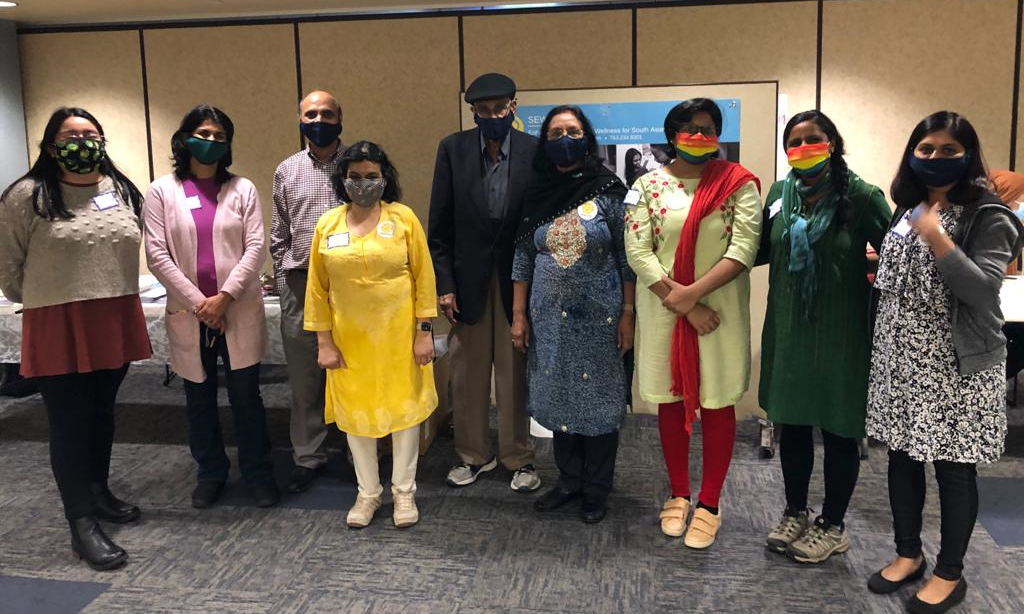 SEWA-AIFW: Meeting the needs of the community
The outreach done by SEWA-AIFW (Asian Indian Family Wellness), a nonprofit organization committed to serving the South Asian community, resulted in recognition for its COVID-19 vaccination work and an award from three regional organizations.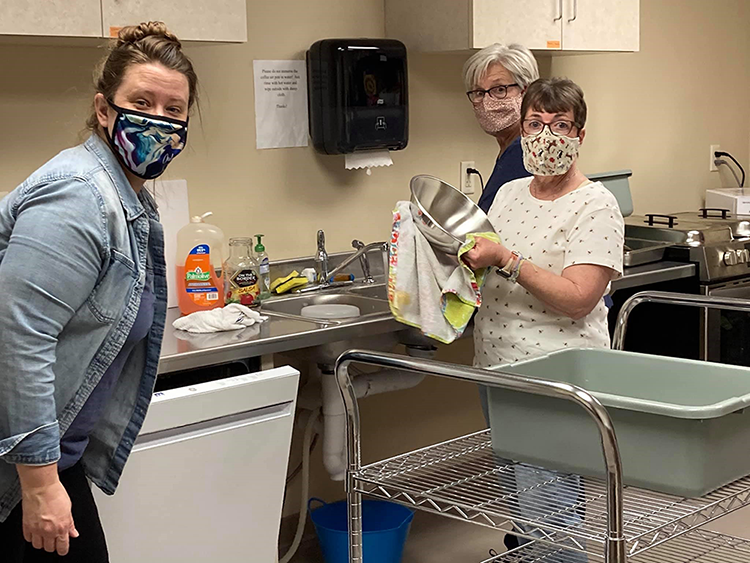 Partnering with Faith Communities: Pillars of support during the COVID-19 response
The Southeastern Minnesota Synod Evangelical Lutheran Church in America, Connections Shelter Ministry, and other local faith ministries partnered with the county health department in Mankato and MDH to provide health messaging, guidance, resources, and COVID-19 vaccinations.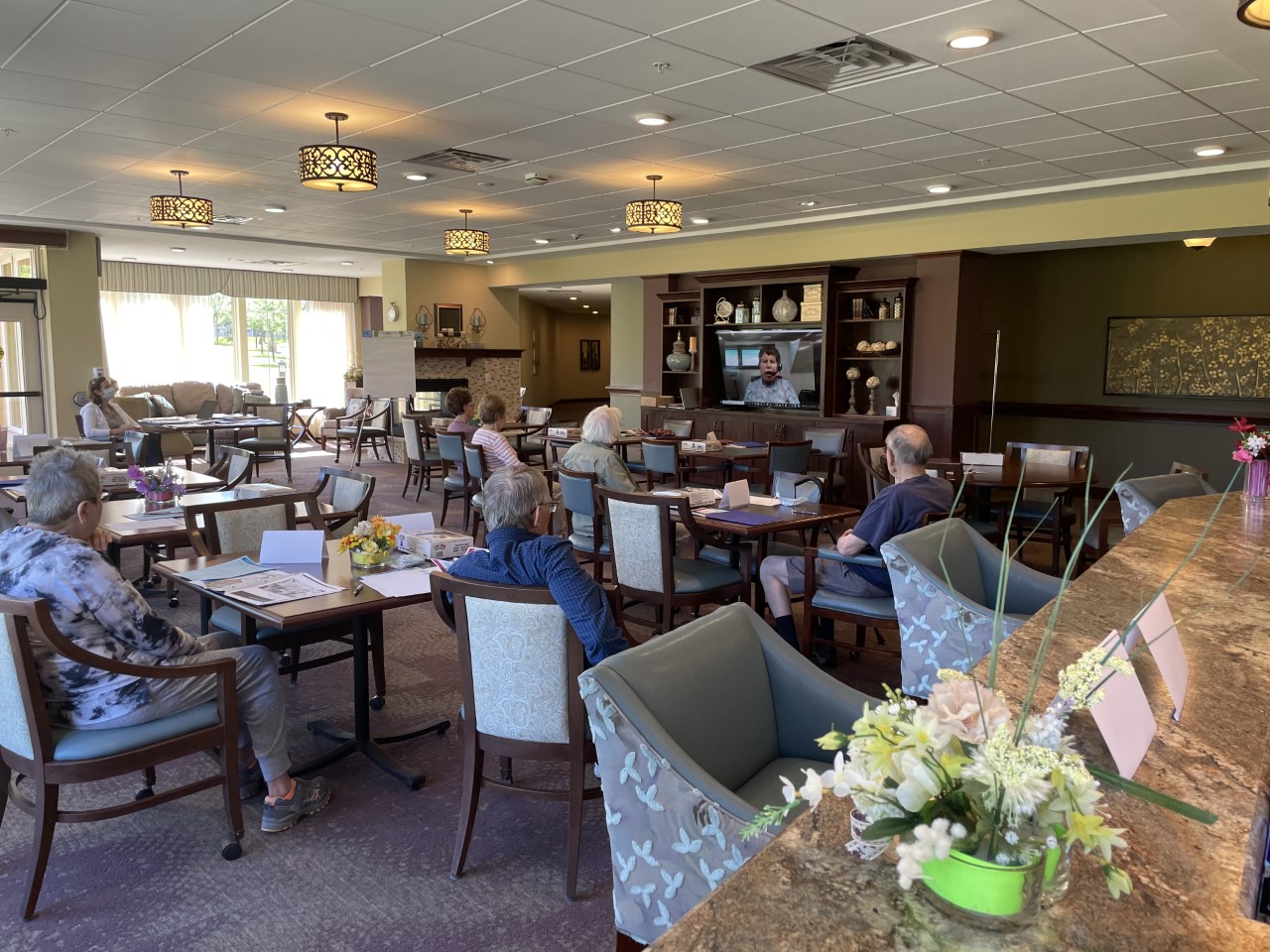 Faith Community Nurse Network brings holistic wellness throughout COVID-19 pandemic
MDH's CFD Branch worked with faith communities and the Faith Community Nurse Network (FCNN) of the Greater Twin Cities to share COVID-19 information and address social isolation and holistic wellness with Minnesota's older adults.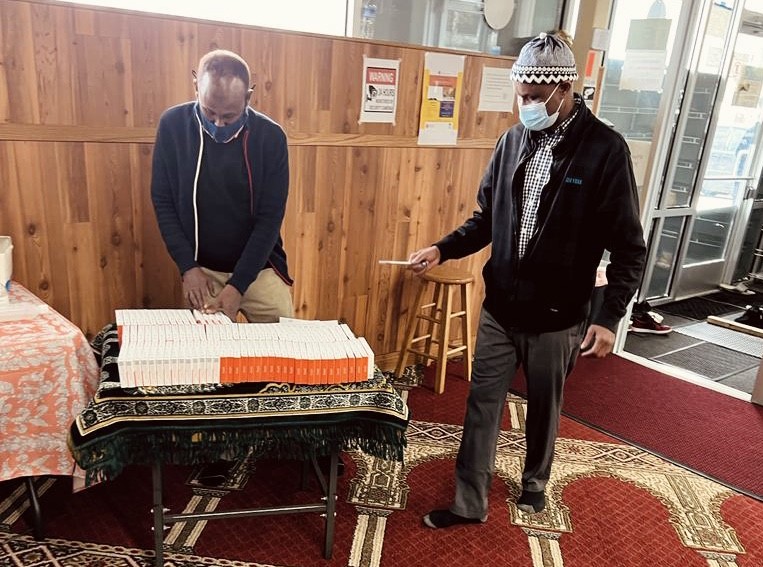 Celebrating Ramadan Safely during COVID-19
MDH's African immigrant community liaison team partnered with community-based organizations and helped provide faith-based guidance and resources for celebrating Ramadan safely.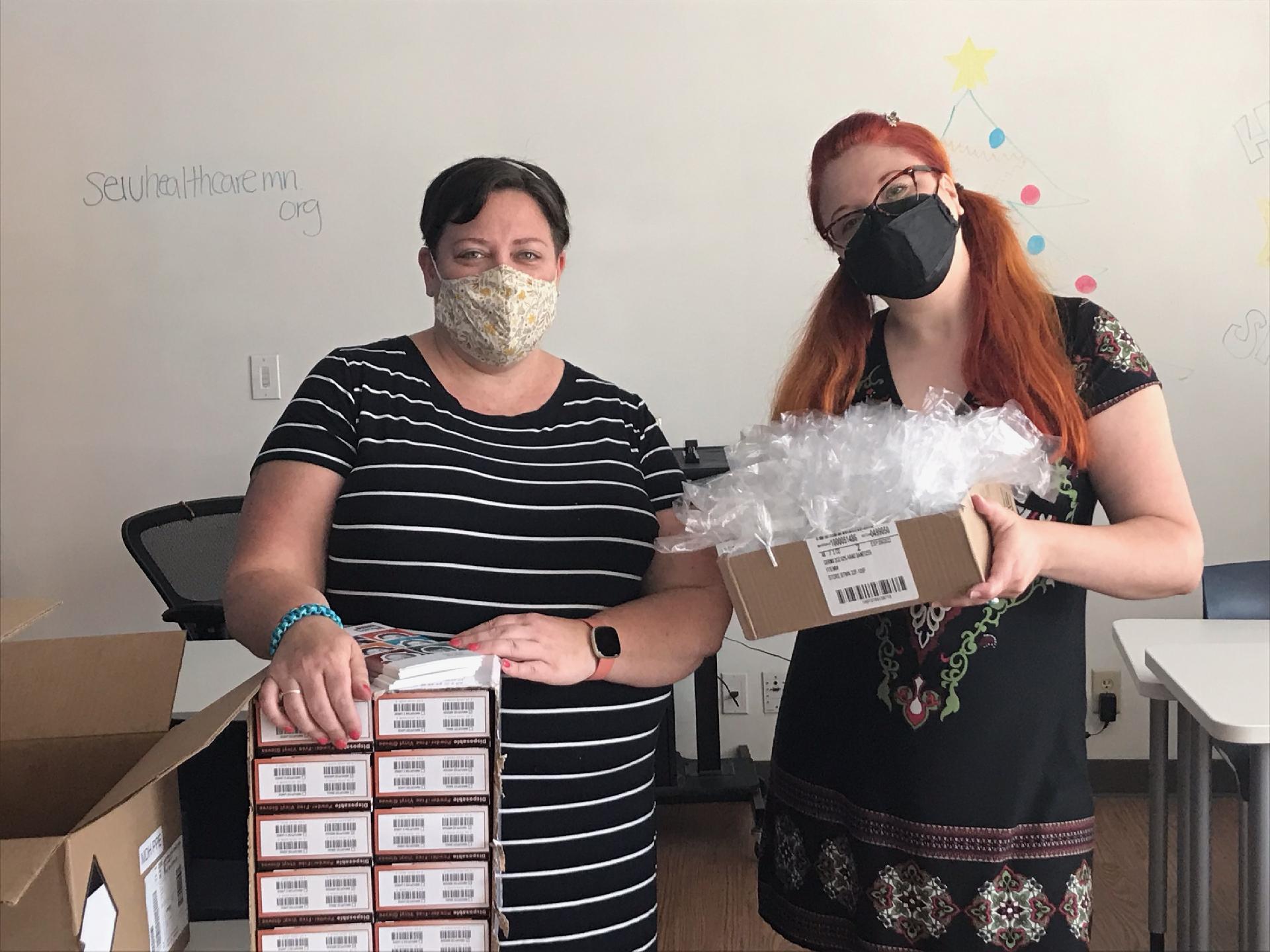 The Road to Equity: Advocating for and supporting Minnesota's disability community through COVID-19
The COVID-19 pandemic resulted in major disruptions and challenges to the lives of persons with disabilities. With advocacy from the community and prioritization of health equity, MDH and community partners were able to form a small team to address the needs and concerns of people with disabilities in Minnesota.
Partnering with the LGBTQ+ Community: Celebrating Pride during COVID-19
MDH collaborated with several community partners and local agencies to provide COVID-19 testing and vaccination services at 2021 Pride events in the Twin Cities and East Central Minnesota. More than 150,000 people, including families, friends, and allies, attended these celebrations.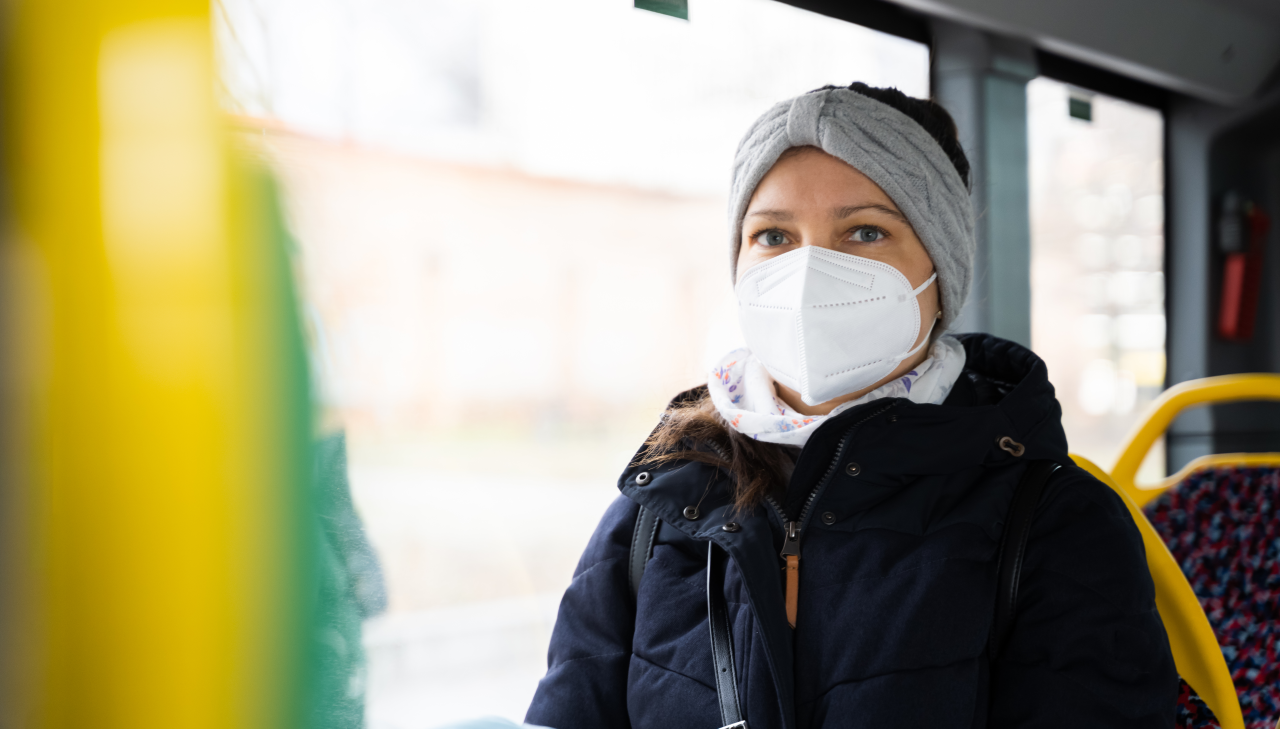 Masking Up with the Disability Community
Many connections, advocacy, and support for people with disabilities and their caregivers disappeared during the pandemic. This story highlights collaborative efforts to meet a critical need in this community–high-quality, free, and accessible masks.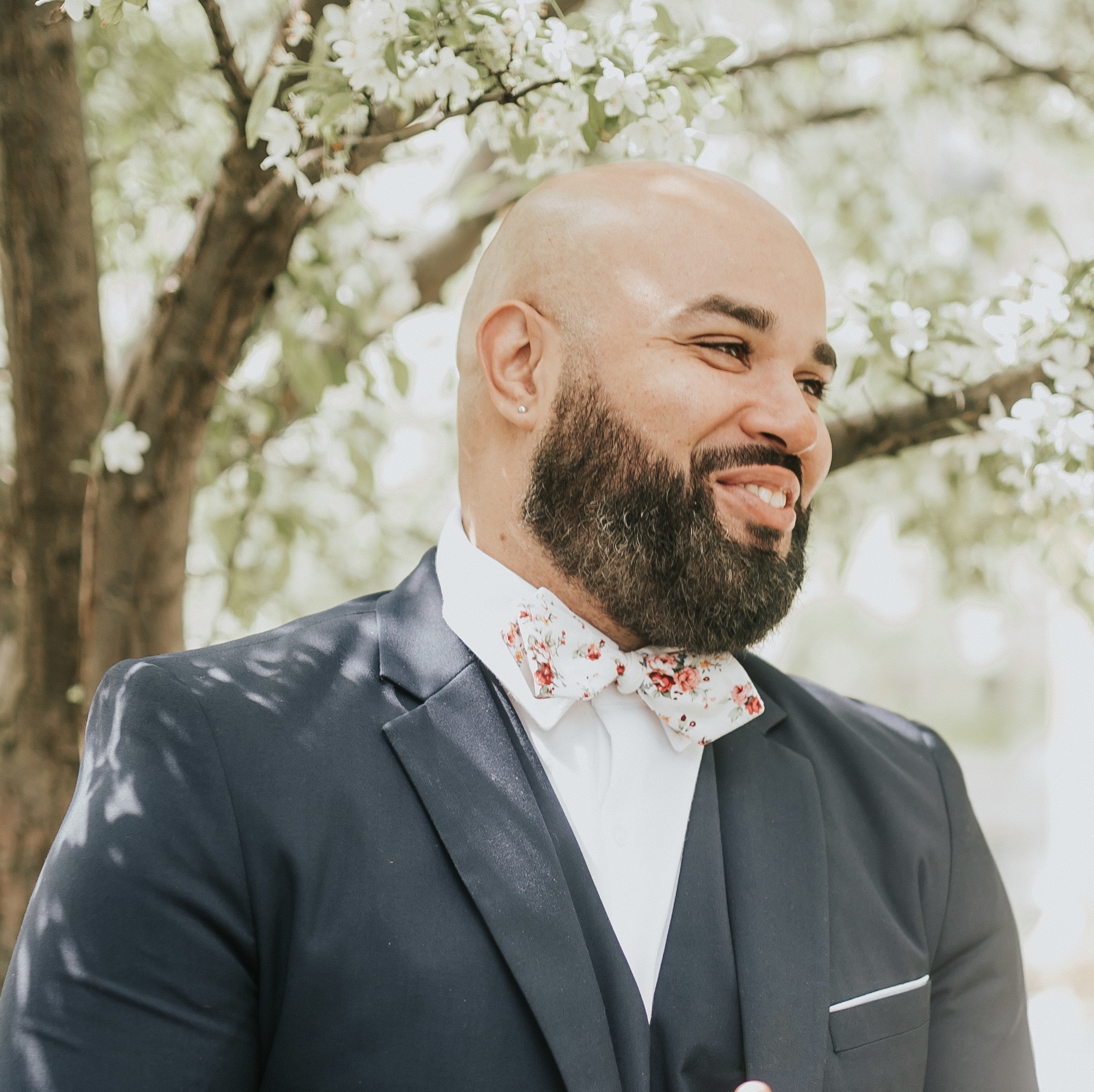 Mirror Image: The value of lived experience
The MDH Community Vaccination Team's primary focus is to bring COVID-19 vaccination events and lived experience to trusted community spaces and have candid conversations with community members and partners.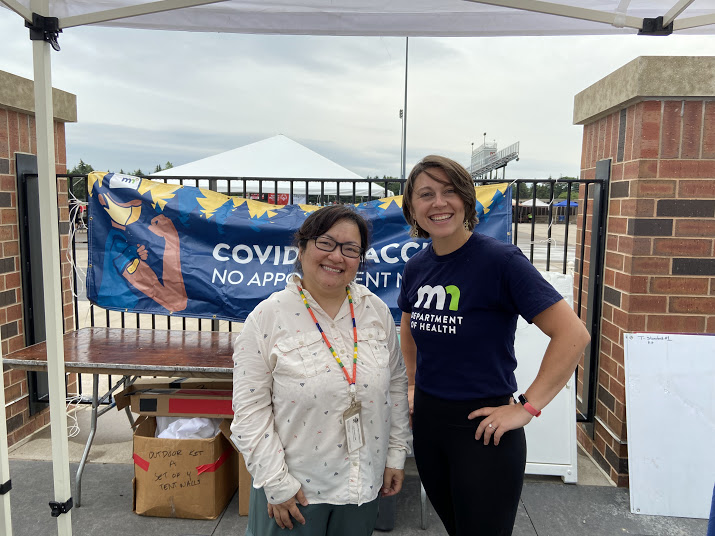 An Olympic Achievement: Getting COVID-19 Vaccines to the Disability Community
This past summer, Special Olympics Minnesota hosted a weekend of competition with over 2,200 athletes, coaches, and partners in Stillwater. MDH partnered with the Minnesota Disability Law Center and Stairstep Foundation to vaccinate 41 people with either a primary series of the vaccine or a booster at the event.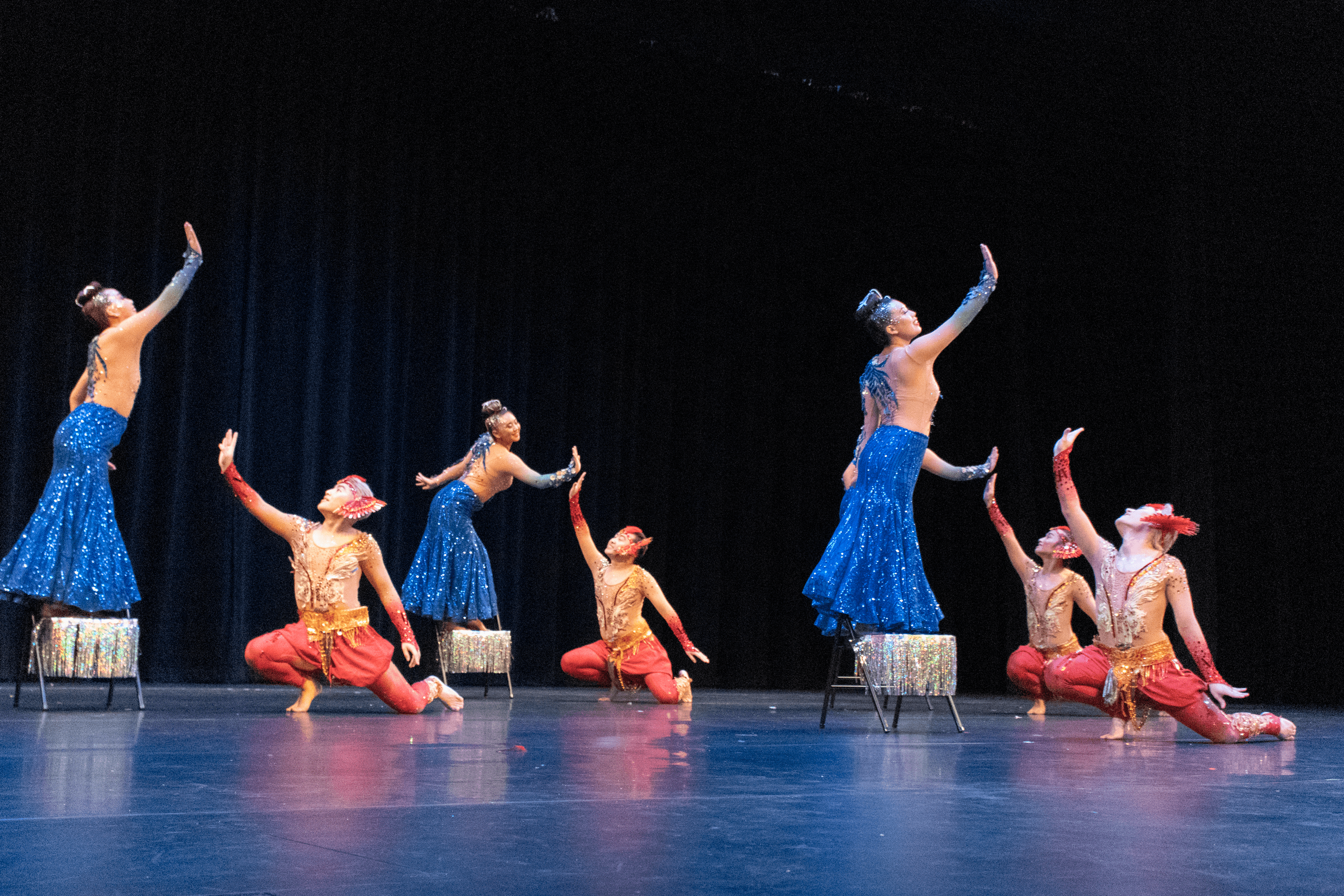 Project Resonance: Reflecting on our COVID-19 journey
MDH collaborated with various community partners to address community vulnerabilities in accessing health related services. Asian Media Access (AMA) and Pan Asian Arts Alliance (PAAM) came together to showcase a rich cultural dance show, Project Resonance, to reflect this unique journey in community unity and resiliency in fighting the pandemic.

The Power of Community Health Care Providers
A collaboration between MDH and local community clinics provides COVID-19 resources to communities in need. This story highlights the unique and adaptive services African Immigrant providers offer their community to reduce the impact of COVID-19.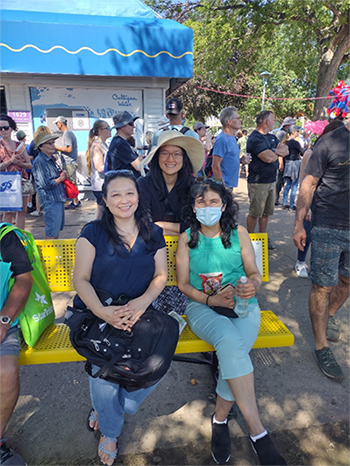 Embedding Cultural Communications
During the COVID-19 pandemic, MDH worked with partners from diverse communities to develop key health messaging in a variety of languages for different communities in the state. To produce timely, appropriate, and relevant health messages, MDH committed to building and strengthening a cultural communications infrastructure.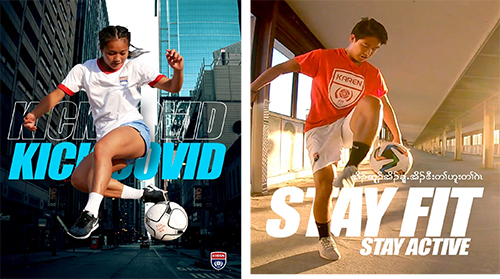 Kick COVID Campaign
MDH partnered with Karen Football Association in a "Kick COVID" campaign which spread impactful COVID-19 health messages woven around soccer across diverse communities in Minnesota and beyond.

Co-creating Messaging for Culturally Rooted Outreach
Recognizing the importance of sharing accurate information during the COVID-19 pandemic, MDH partnered with dozens of local diverse media and culturally rooted organizations - including Bhutanese Community Organization Minnesota (BCOM) and Somali TV of Minnesota - to translate, package, and disseminate culturally and linguistically relevant and appropriate COVID-19 messaging for their communities.
Last Updated:
07/06/2023