COVID-19 Stories


Mirror Image: The value of lived experience
MDH's Community Vaccination Team
When Luis Rosario walked into Shiloh Temple's Health and Wellness Fair, his lived experience was the most important thing he could have brought with him. Luis is one of nine people spearheading the Minnesota Department of Health's (MDH) Community Vaccination Team. The team's primary focus is to bring COVID-19 vaccination events to trusted community spaces and have candid conversations with the community about the available vaccines.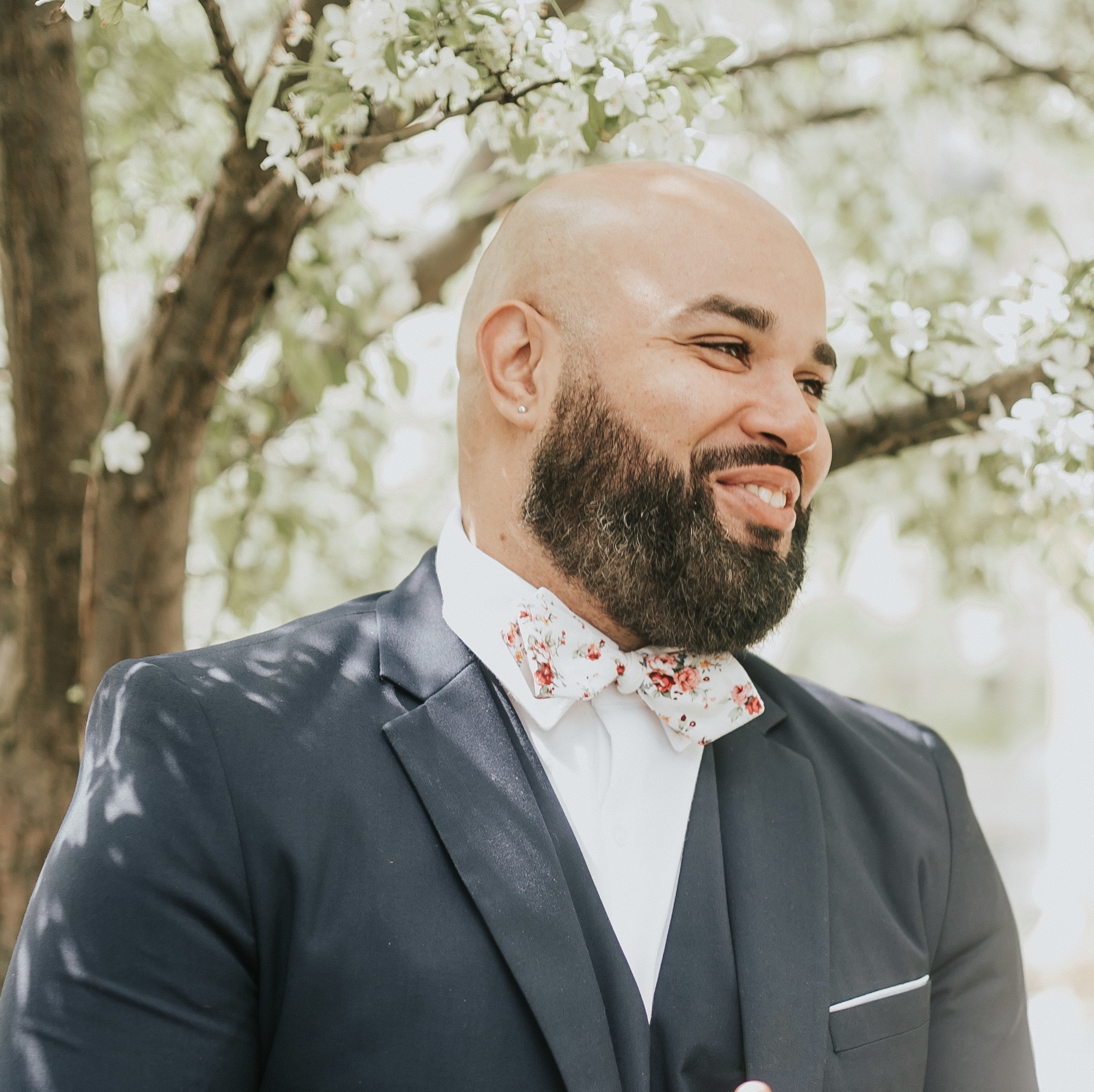 As Luis says, his mission is to "connect with, not convince" community members to get the COVID-19 vaccine.
Luis wears many hats; however, he serves mainly as a vaccine clinic manager and a liaison between the Community Vaccination Team and MDH's COVID-19 Community Coordinators and Community Engagement teams.
For more information, read the MDH Forges a New Model of Community Partnership story.
Vaccine clinic managers facilitate and oversee logistical needs, staffing, and preparation of culturally appropriate educational resources. Since 2021, the Community Vaccination Team has hosted 1,039 events in partnership with 59 community partners to vaccinate over 71,000 community members.
Powerful connections to community
One of MDH's community vaccination partners is Shiloh Temple. Shiloh Temple International Ministries serves the Christian community in Minneapolis. Established in 1931, Shiloh Temple has deep roots in the community, and community members place great trust in the church. Recognizing Shiloh Temple as an important and trusted community space, MDH partnered with Shiloh Temple to share COVID-19 information and resources and hold community vaccination events.
In the summer of 2021, Luis tabled and assisted at Shiloh Temple's Health and Wellness Fair. At the event, Luis noticed a family of 10 who looked overwhelmed navigating the fair and struggled communicating with the vendors. This tugged at his memories of when he and his family first immigrated from the Dominican Republic during his early childhood. He sensed that this family could use support and when he greeted them in Spanish, Luis said, "I saw the stress on their faces just melt away." Luis learned that the family immigrated from Ecuador and arrived less than two weeks ago. And while the children of the family were happily playing around, Luis could sense the stress and burden the adults felt ensuring that the family was provided for. He mentioned, "It reminded me of my own story and journey moving to the United States, often translating or interpreting for my parents as they did not speak English."
These memories passed through unspoken, but an understanding existed between Luis and this family. In the remaining hours of the Health and Wellness Fair, Luis helped connect the family to resources for employment, the food shelf at Shiloh Temple, and COVID-19 vaccines. Without the dedication of the Community Vaccination Team to bring on people with lived experience who come from and look like the community they serve, opportunities like this, to connect new faces to resources through culturally sensitive approaches, would be missed.
The future of the Community Vaccination Team
Luis applauds the Community Vaccination Team leaders for leading the team fearlessly and nimbly through constant changes during the pandemic so that the team can continue providing COVID-19 vaccinations to the community in trusted spaces. He said, "I love how collaborative the team is, and how it is clear that we truly care for each other. Everyone on the team is more than willing to raise their hands and help out with the effort. That's what makes our team work so well." Luis knows that there is still a lot of vaccine hesitancy in the communities the team serves, and the work is far from done. He noted, "I hope leadership will continue to bring voices that are unheard to the table for joint decision making."
Last Updated:
10/05/2022