Licensing

Food, Pools, and Lodging Services (FPLS)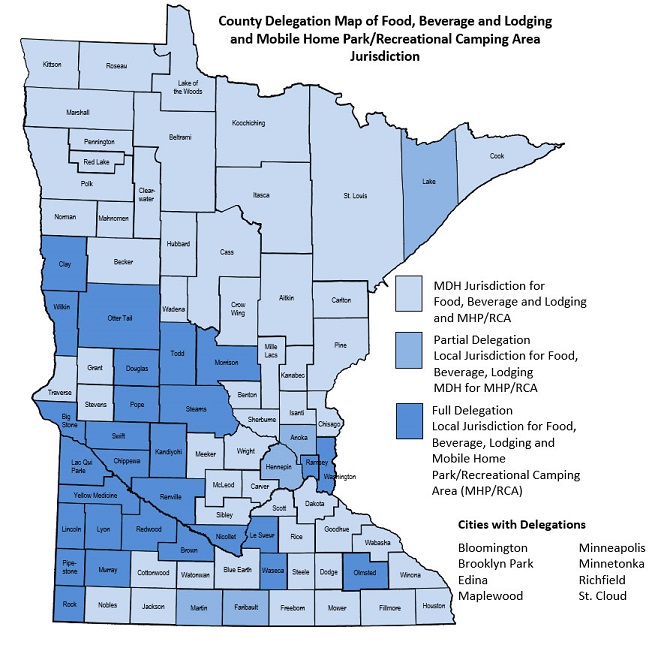 Who will license the establishment?
The Minnesota Department of Health (MDH) has a delegation agreement with some local health agencies (city, county) to provide licenses for food, beverage, and lodging establishments in Minnesota. MDH is responsible for the remaining areas of the state.
Licensing Jurisdiction
Follow the link to find out which agency is responsible. The location of the establishment being licensed determines which agency will provide the license.
Plan Review
For MDH Jurisdictions - MDH must approve food service and lodging plans before new construction or remodeling may begin. You will need an approved plan review for: new construction, remodeling and additions or temporary food services (such as mobile food units, seasonal permanent food stands, seasonal temporary food stands, and food carts).
Special Licensing
In-store Delis, Grocery Stores, Butcher Stores, Bakeries, Convenience Stores
For information about starting an in-store deli, grocery store, butcher store, bakery or convenience store, contact
MDA.FoodLicensingLiaison@state.mn.us
Casinos and Tribal Land
For information regarding health regulations in casinos or on tribal land:
Statutes and Rules