Drinking Water Protection
Related Topics
Related Sites
Environmental Health Division
Strategic Initiatives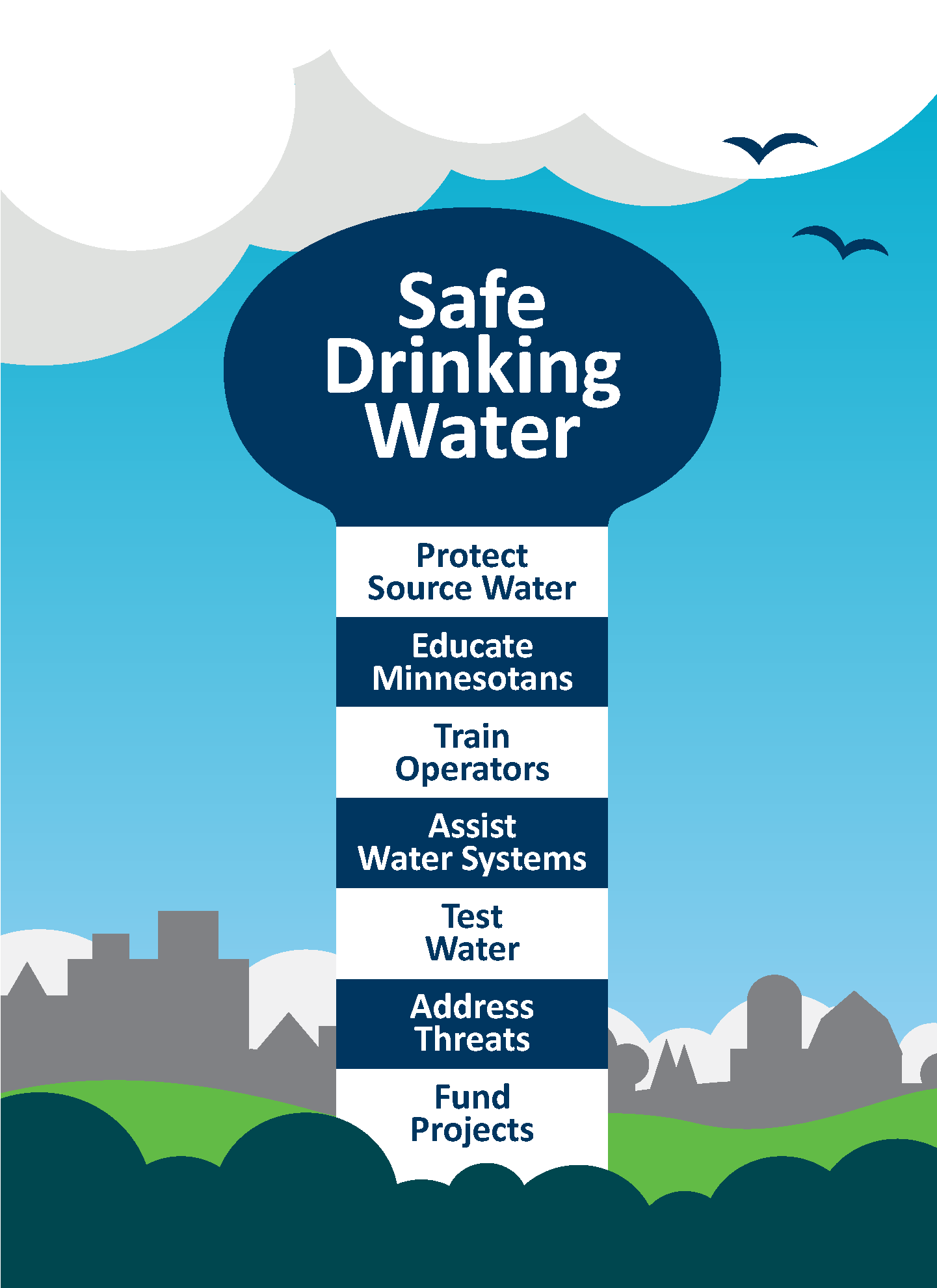 The Drinking Water Protection program engages in many projects and strategic initiatives in addition to its core Safe Drinking Water Act activities. These include monitoring, policy, and communications projects. These projects help the program address potential threats to drinking water, foster partnerships with stakeholders, inform planning and guidance, and identify opportunities to preserve and improve the quality of drinking water for the health of all Minnesotans.
See below for more information about our current projects and strategic initiatives.
Contaminants of Emerging Concern (CECs)
A CEC is a contaminant that:
has been newly discovered in the environment; or
is generating increased interest due to new scientific information about its effects on public health or the environment.
CECs can be naturally occurring or human-made. These contaminants are often unregulated or are regulated at a level that may no longer be considered adequately protective of human health.
State and regional agencies collaborate to protect water resources from CECs. For more information on interagency coordination on CECs, see Anticipating Threats to Minnesota Waters (PDF). See the links and graphic below for more information about current CEC projects in the Drinking Water Protection Section.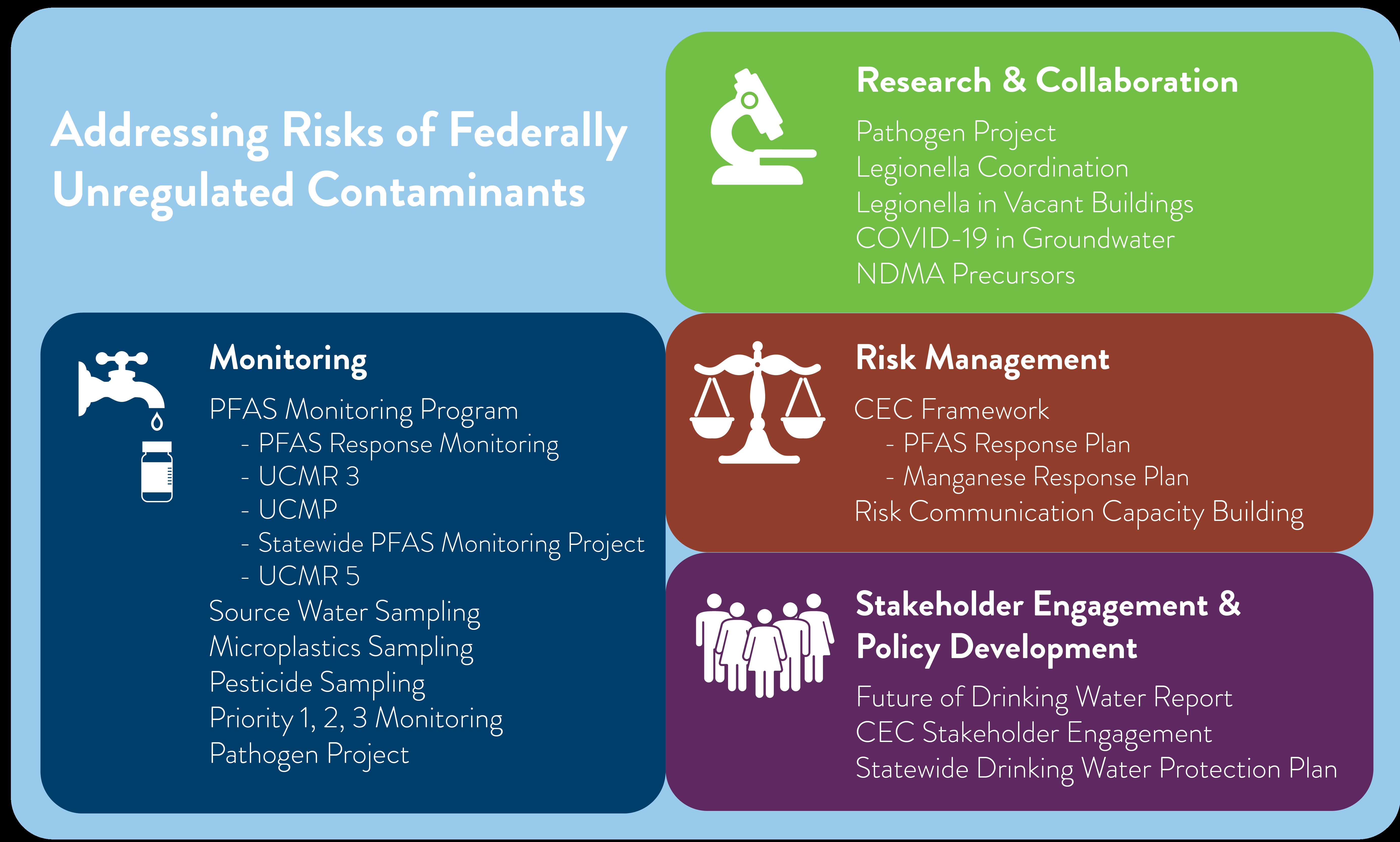 Per- and Polyfluoroalkyl Substances (PFAS)
PFAS are a family of manmade chemicals that have been widely used for decades. PFAS are extremely stable and do not break down in the environment. PFAS have been released to the environment through spills and disposal in the past.
Watch Drinking Water Protection staff discuss how we test our drinking water for PFAS at WCCO's The Search for 'Forever Chemicals' in Minnesota Drinking Water (2:06). For more information about our PFAS monitoring projects, see:
Policy and Clean Water Fund initiatives
Minnesota Department of Health engages in various policy, planning, and research initiatives. Several of these projects are made possible by the Clean Water Land and Legacy Amendment and supported by the Clean Water Fund.
Past project reports
Last Updated:
12/15/2022